Holman
Holman
Holman & Rowan University's
Graduate Business Programs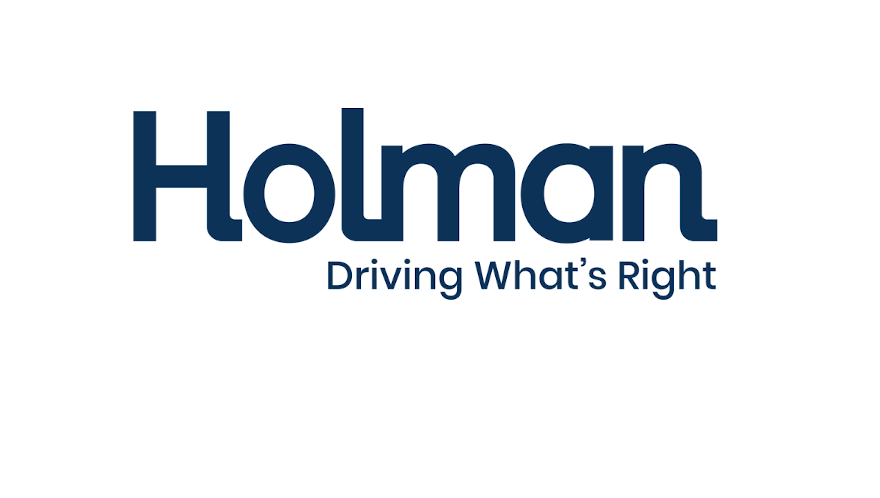 Industry Partnership Program
Holman is committed to their employees' continued growth and success. Rowan University's Rohrer College of Business is proud to partner with Holman in the educational pursuits that complement their strategic goals and bolster their employees' career aspirations.
Through Holman's tuition benefits and reimbursement program, employees are encouraged to pursue the opportunity to advance their knowledge and careers by taking advantage of a special partnership with Rowan University's Rohrer College of Business (RCB).   
Earning an MBA, MS Finance, or a Graduate Business Certificate from Rowan can lead to enhanced performance in your current role as well as create opportunities for career growth and advancement in management and leadership roles.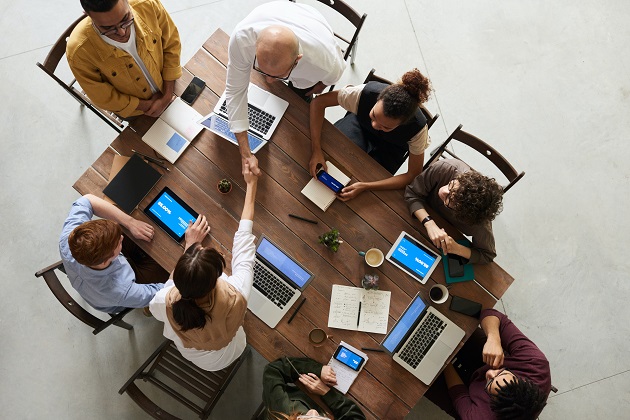 Rowan's Graduate Business Programs
Rowan offers a variety of Graduate Business Programs which allow students to choose academic pathways based on career goals and employer, workplace, and industry needs: 
Master of Business Administration (MBA)
Master of Science in Finance (MSF)
Certificate of Graduate Studies (COGS)
The MBA offers the option to pursue up to two areas of concentration, and the COGS program aligns with these specialty content areas, allowing students to gain expertise in: Accounting, Cannabis Commercialization, Data Analytics, Entrepreneurship, Finance, HR Management, Management, Organizational Leadership, Sustainable Business, Management Information Systems (MIS), Supply Chain and Logistical Systems.
With flexible formats, including fully online or evening classes at our commuter-friendly Glassboro campus, you can tailor selections to fit your needs and preferences.
Experience Rowan
Check out some of the unique ways we enrich our students and deepen their knowledge, connect our students to the networks that matter most for their growth, and help them celebrate their achievements.
MBA Fellowships & Scholarships
For high-achievers and change agents who do not have full tuition covered in their Holman benefits package, we encourage you to consider applying to become an MBA Fellow. This opportunity combines scholarship funds, leadership development, and considerable networking opportunities aimed at helping change agents make a positive impact in their careers and communities.
Growing Your Network
We encourage our students to go beyond the classroom to build relationships now that will serve them during their graduate studies—and throughout their careers. Through the power of networking and relationship building, seminars and discussions, and the Rowan Graduate Student and Alumni Advisory Board (RGSAAB), we strive to cultivate and celebrate the diversity, leadership, and professional excellence of our students and alumni around the world.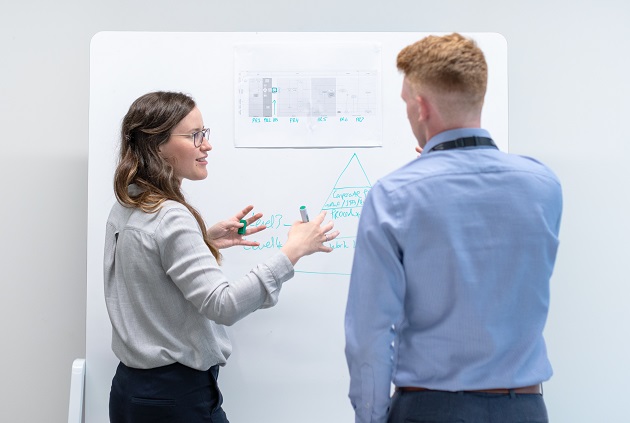 Holman's Tuition Benefits
Holman offers these benefits for employees seeking graduate study options that complement the essential functions of their current job, provide advancement opportunities, and/or are part of an approved individual development plan.  
All Holman employees must first work with HR for approval of participation in the educational reimbursement program.
For details pertinent to your specific case, please contact your local Holman HR Representative. For assistance finding the best contact in your office, please reach out to:
Application Process for Holman Employees
Rowan's Rohrer College of Business is eager to welcome Holman employees into our MBA, MS Finance, and Graduate Certificate programs.
Holman employees are eligible for a Streamlined Application Process once they are ready to start applying. We offer the below guidelines for exploring your options and beginning your graduate educational journey.
Work with your local Holman HR Representative and your manager to be sure you are approved for your graduate business program of interest.
Join an Information Session: meet the assistant dean and lead academic advisor, ask questions, and learn more about which program options might be ideal for you.
Rowan hosts several custom virtual Information Sessions for Holman employees throughout the year.
Holman employees are also welcome to join our standard Information Sessions.
Reach out to the Rohrer Graduate Business Studies Office to kick off your Streamlined Holman Employee Application Process. 
Streamlined Application Process for Holman includes:
waived $65 application fee
waived two Letters of Recommendation (LOR)
Submit requests to GraduateBusinessStudies@rowan.edu. Be sure to include your name and professional title.
We will first confirm with Holman University's Learning & Development team that you have been approved for the tuition benefits program, and then we will work with Rowan Admissions to waive the application fee and LOR.
Contact Us
Holman Inquiries
Rose Padolina
Coordinator, Human Resources
Holman University 
P 856-533-9845 
C 609-605-2729
Rowan Inquiries—Prospective Students
Jason Salvatore
Program Coordinator
Rohrer College of Business Graduate Programs at Rowan University
GraduateBusinessStudies@rowan.edu
P 856-256-4024 
Prospective Industry Partners
For inquiries on how to become a Rowan Graduate School of Business Corporate Partner or any other Rowan inquires please contact:
Assistant Dean and Director
Rohrer College of Business Graduate Programs at Rowan University
P 856–256-4024