Prospective Students
Prospective Students
Choosing Rohrer
Welcome to Rowan University's Rohrer College of Business. Congratulations on taking the next step towards your career growth!
Our graduate business programs are highly flexible, allowing you to choose from various delivery formats (online, face-to-face and hybrid courses) throughout your studies. You can also choose to take on a full-time or a part-time course load. Our students can shift semester to semester between part-time and full-time studies and among all delivery formats. We want our students to have control of their schedules and make the program best fit their needs and goals.
All of the graduate business programs holds the prestigious AACSB accreditation.
Programs
Please check out all of our programs using the navigation below to see what fits you needs and interests best.
MBA
Flexible to fit your needs. Customize your learning experience: choose two Concentrations or One Concentration and Electives. Face-to-face in Glassboro or Online.
MS Finance
Fully online program leading to careers in corporate finance, investment and asset management, commercial banking, personal finance and retirement planning, and consulting.
Certificates
Gain business knowledge for leadership roles in your career or prepare for earning an MBA/MSF. Multiple course types: Face-to-face in Glassboro, or Online Asynchronous.
Helpful Academic Documents
Below are documents detailing more about the academic experience here at Rowan.
Foundation Fact Sheet
View the Foundation Fact Sheet here for detailed information about foundation courses.
Student Handbook
Your one stop source for information from acceptance through graduation for being a RCB Graduate Student.
Events to attend
Check out these events and resource to help you learn more about the culture, resources and programs at RCB!
Information Sessions
Participate in one of our Information Sessions to learn about our programs, admissions requirements, and meet our team members here to help you get started on your journey.
Expert Webinars
Attend one of these webinars to be a part of thoughtful discussions with Rowan alumni on interesting topics in business!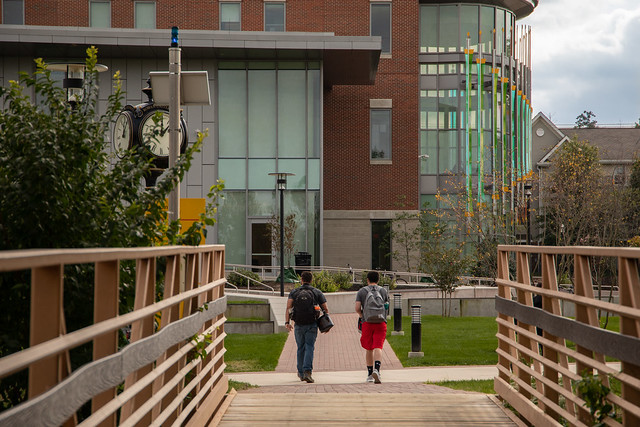 Student & Alumni Highlights
Our MBA, MS Finance, Certificate students and alumni bring a wide range of industry experience and varied career goals to the Rohrer College of Business (RCB). To learn more about some of our brightest RCB students and alumni, check out these select stories and webinars to get a sense of who might be your new contacts if you join us as a student or the type of talent you might hire if you're looking to grow your team.
More Information
Browse through more information on admissions and frequently asked questions to start your journey as a student
Apply Now!
For guidance through the application process, contact Tendai Vengesa at vengesa@rowan.edu. Refer to the program pages for specific admission requirements.
Frequently Asked Questions
Learn more about Rowan by looking through our FAQs – and we encourage you to reach out if you have more questions