Fellow Bios
Fellow Bios
 RCB Fellow Bios
---
Scholarship Funding | Leadership Development | Empowering Change Agents
---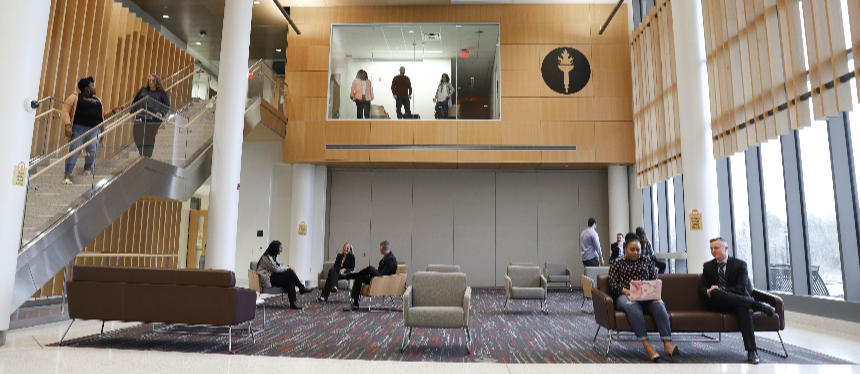 ---
Current MBA/MSF Fellows
Sarah Atai, MBA 2023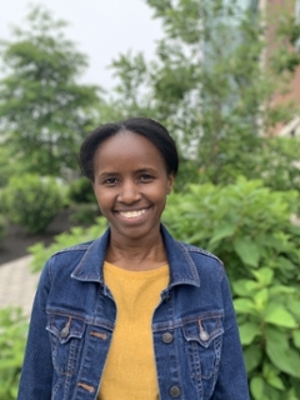 MBA Fellow
Enhancing Lives | Responsible Leadership | Nonprofit Management
Sarah Atai was the recipient of the MBA Fellowship for 2022–2023. Originally from Uganda, her background in public administration and nonprofit management led her to work for a nonprofit community outreach organization. Sarah managed services that included after-school childcare and instruction on life and career skills—designed with the potential to evolve into revenue sources for children and their families. Her early career journey of working with orphans and vulnerable children in Uganda within nonprofit organizations allowed Sarah to develop a vision and goal that would grow her skill set so she could plan more strategically to make a greater impact. She was awarded an internship opportunity with an affiliated nonprofit in the United States and spent the next year working tirelessly to learn all she could about nonprofit development. Witnessing enormous need, Sarah wanted to be part of the sustainability effort for nonprofit organizations in her home country and across sub-Saharan Africa. Since arriving at Rowan, she has earned an RCB Certificate of Graduate Study (COGS) and is continuing her education by earning an MBA.  
To read about Sarah's background, goals, and Fellowship initiative, click below.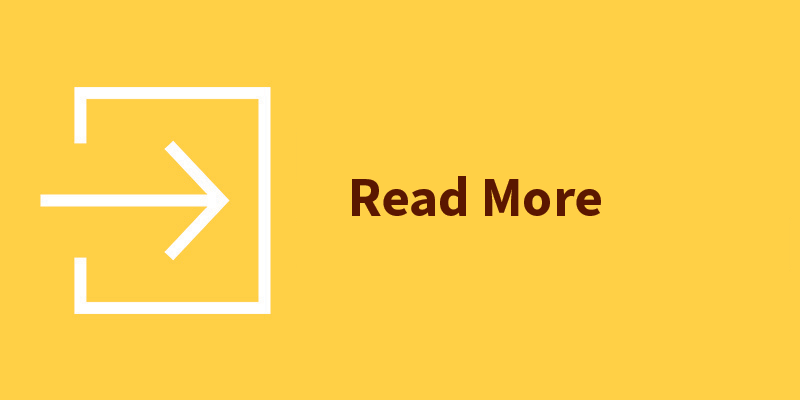 Aarushi Gupta, MBA 2024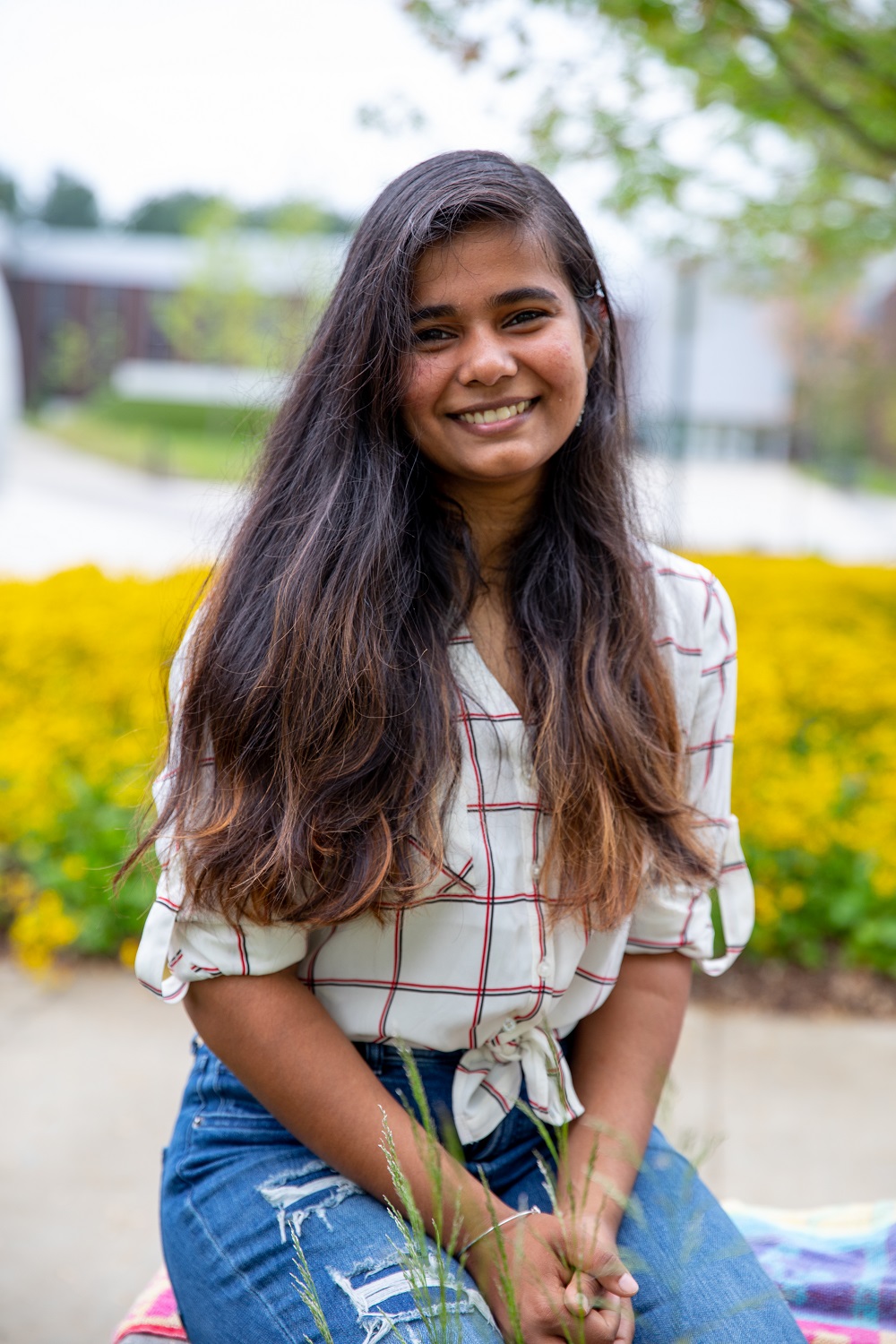 MBA Fellow
Sustainability Communication | Community Development | Responsible Leadership
Aarushi Gupta is a recipient of a MBA Fellowship for 2023-2024. She completed her bachelor's degree from Rowan, majoring in Environmental and Sustainability Studies. Throughout her time at Rowan, she participated in different clubs and organizations that developed her passion for community engagement. In her work with the Rowan Community Garden and Rowan Environmental Action League (REAL), she discovered the power that strong, connected communities can have on their surroundings. Coupled with her concentration in Sustainable Business, Aarushi wants to be a part of the effort to lead the higher education industry towards environmental and social sustainability. Universities are unique microcosms of society and touch the lives of so many people who go out into the world to create change. They are the perfect location to expose citizens to how sustainability can be incorporated into their daily lives and careers. With her background in environmental studies, her passion for sustainability communication, and the business skills she's learning in the RCB MBA program now, she hopes to help people become responsible leaders of their individual communities.
Jake McFarland, MBA 2024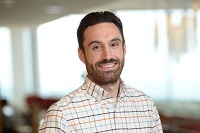 MBA Fellow
Data Analytics | Technologist | Forward-thinker
Jake McFarland was the recipient of the MBA Fellowship for 2022–2023. His mindset for sustainable advancement paired with data analytics is a welcome addition to the Rohrer Graduate Business community. Jake has a strong interest in data, technology, and analytics and how these can be utilized to serve the greater good. In his Fellowship role, Jake set his intention to build strong relationships, learn more about sustainable decision-making, and gain valuable knowledge in his area of concentration, Data Analytics.  
Jake has a passion for not only advancing his own career, but for also being a mentor for other MBA students and like-minded professionals. Jake has over 7 years of experience in team management, Information Technology (IT), software development, and project management. He sees data analysis and data science as the keys to making major positive impacts for social, environmental, and economic sustainability. Currently, he is a Digital Acquisition Analytics Manager at Comcast, working to create and manage end-to-end processes for the acquisition data, and manages the analysts on his team.  
To read about Jake, his journey to becoming a Rowan Fellow, and his Fellowship initiatives click below!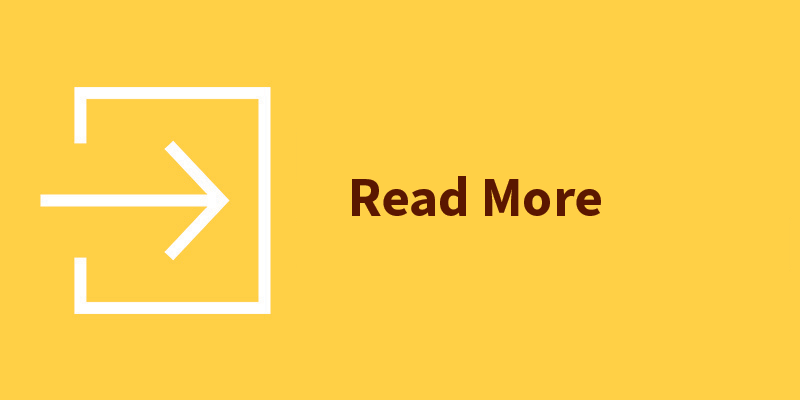 Larah-Ann Petersen, MBA 2024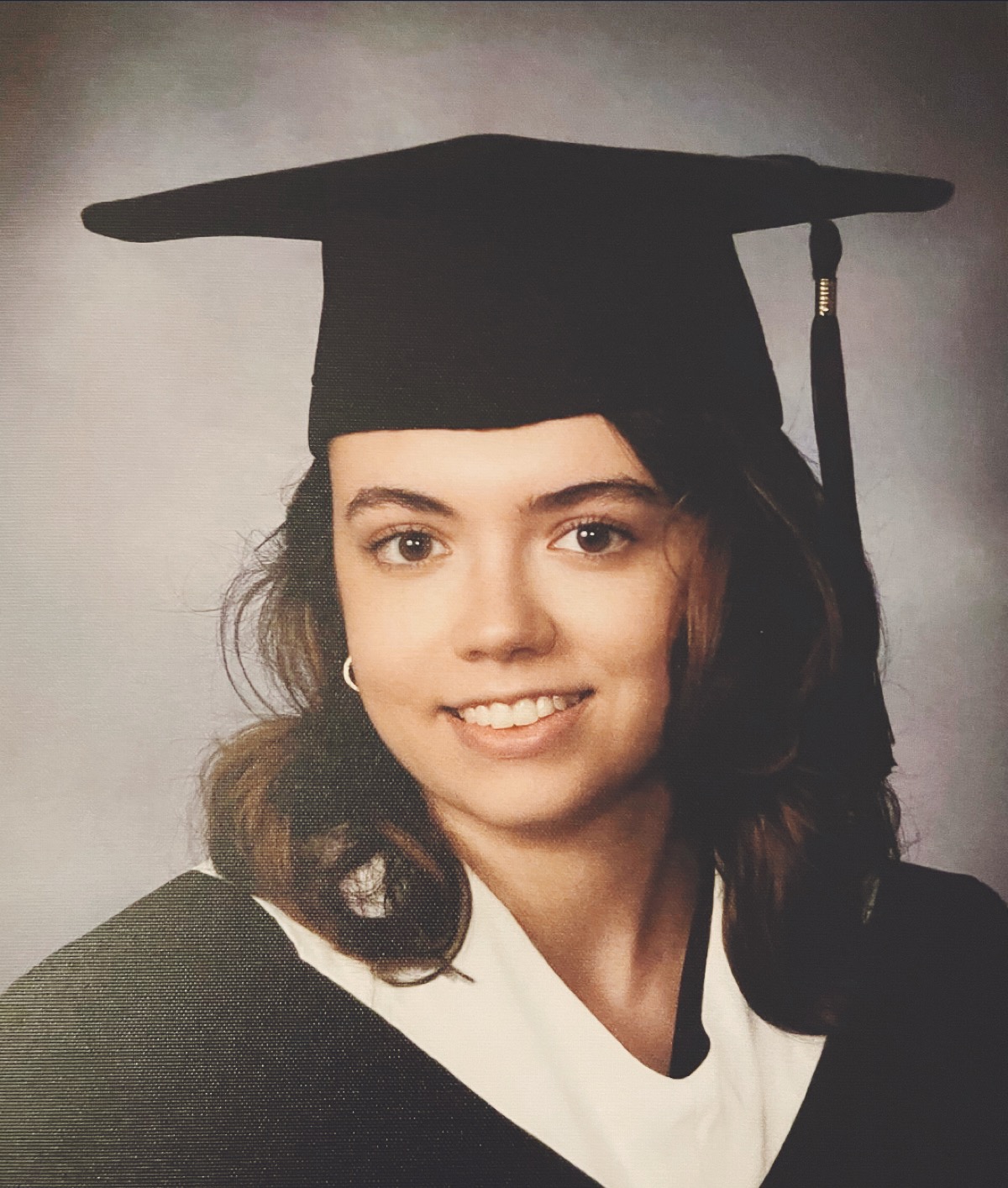 MBA Fellow
FinTech Innovation | Data Science | Responsible Leadership
Larah-Ann Petersen is the recipient of the MBA fellowship for 2023-2024. In 2022, she graduated from the College of Science and Mathematics at Rowan University with a bachelor's degree in Biology. During her time as an undergraduate, Larah-Ann developed a passion for data science, statistical analysis, and writing code. Larah-Ann had the opportunity to apply her knowledge of data science during her Junior year when she worked as a bioinformatics research assistant. Currently, she works as the Graduate Assistant for the Department of Finance and Accounting at RCB. Throughout her time at RCB, Larah-Ann has developed an interest in private equity, risk management, and FinTech. She is passionate about further integrating data science into the financial industry and innovating current FinTech policies and practices. Larah-Ann aspires to develop solutions to ethical dilemmas currently plaguing the FinTech industry. She aims to find better ways to mitigate risks associated with information breaches and ensuring consumer data is used and stored responsibly. Larah-Ann hopes to begin her career in private equity or risk management and gain a more profound understanding of the industry before venturing into consulting. 
Siena Rampulla, MBA 2025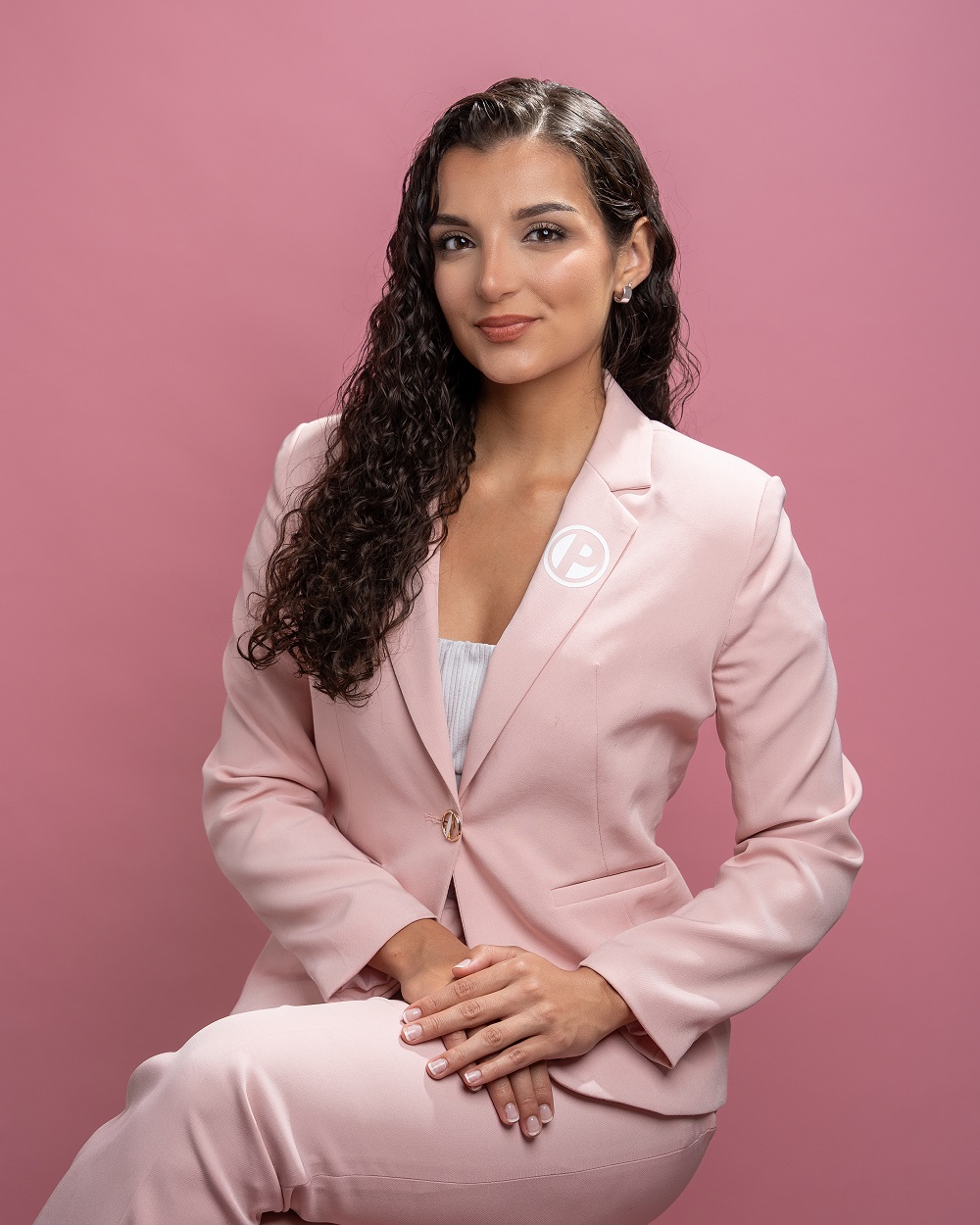 MBA Fellow
Entrepreneur | Tech Start-Up | Safety Advocate
Siena Rampulla is a recipient of the MBA Fellowship 2023-2025. Rampulla witnessed first-hand the dangers of being a woman on campus, which inspired her to create a solution, leading her to Rowan's business community with the New Venture Competition. She entered her start-up PULLATracker, a mobile application that ensures women feel secure on college campuses, and won first place in 2023. The awarded grant prize funding is allowing Rampulla to complete her vision of having a safety app on campus ready for Spring 2024. She volunteers her time at SERV (Services Empowering Rights of Victims) as a Confidential Sexual Violence Volunteer, offering support to those in need. During her undergraduate studies at Rowan, she was a member of the CEO Club, President of the Panhellenic Council, and long-time anchor for the Rowan Television Network. Rampulla recently completed her BA in Psychology from Rowan University's Martinson Honors College. Her degree mixed with her start-up endeavors made Rampulla increasingly passionate about the mix of psychology and business. After spending a semester in Italy, Rampulla gained knowledge on the intricacies of business culture in other countries, which will aid her work with the Jamk Institute of Bioeconomy in Finland. 
Zachary Rouhas, MBA 2024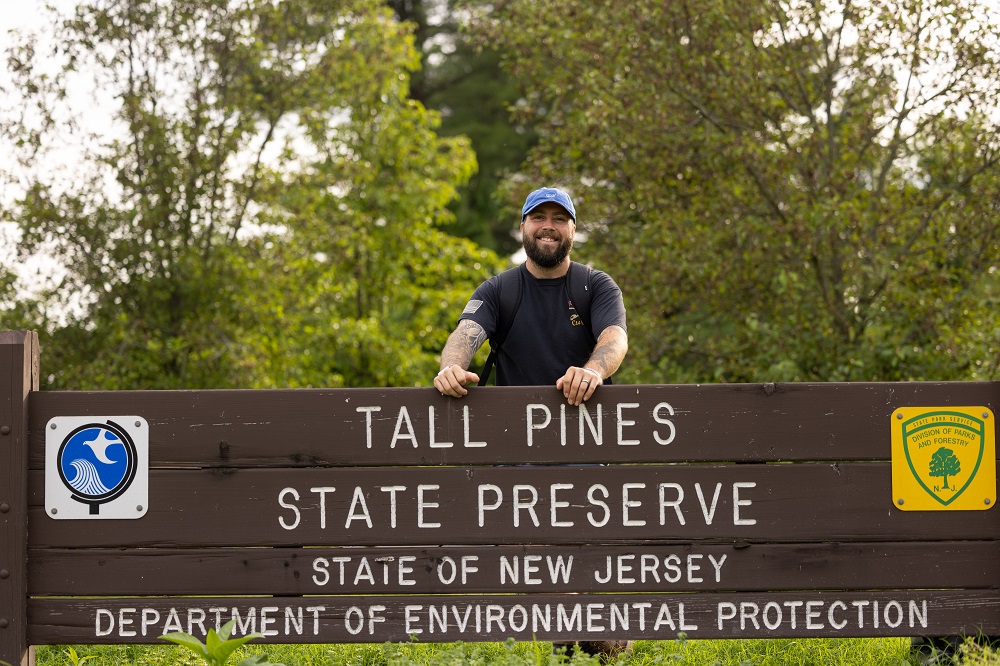 MBA Fellow
Sustainable Business Strategist | Systematic Change Agent | Corporate Responsibility
Zachary Rouhas is the recipient of the MBA Fellowship for 2023-2024.  He is from the suburbs of Chicago and initially attended Southern Illinois University before enlisting in the United States Army as an M1 Abrams Tank Crewman.  After a decade of service and three deployments he transitioned from service back to academics.  He graduated from Rowan University School of Earth & Environment Summa Cum Laude with his BA in Environment & Sustainability Studies in May 2023. Through his service he has been exposed to the ravages of human-caused climate change on a global scale, and seeing these things made him extremely passionate about protecting the environment and doing so in the most impactful ways possible.  He recently worked as a Research Assistant for Rowan University on a deep dive into the Pinelands Development Credit Program origins, and potential paths for future applications for a book being published Winter 2024.  Collaborating with large companies to reduce their environmental impact is the focus of his research and future career.  Working to be an agent of change to help close the gaps between people, planet, and profit within these companies is the desired result.  He believes the onus is on corporations to help lead the way towards a more sustainable economy, and the ability to convince them of this will be a direct result of his MBA program. 
Past MBA/MSF Fellow
Michelle Martinez, MBA 2022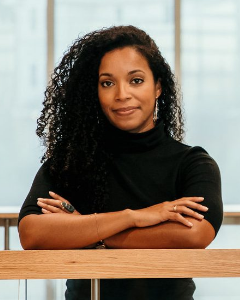 MBA Fellow 
Venture Capital | Financial Equity Advocate | Economic Development
Michelle Martinez was the recipient of the MBA Fellowship 2021–2022. In this role, she sought to leverage her professional experience to normalize financial literacy and advocate for greater diversity and inclusion in the finance industry. In her experience dealing directly with clients and later as a regulator, she had come to witness the widening financial inequalities that lead people to make such different quality of life choices. While observing this phenomenon over a decade, she had also been quietly studying the steps financial intermediaries can take toward closing the widening gaps. 
During her time as an MBA Fellow, Michelle was also working full time in her role as Associate Principal Examiner for the Financial Industry Regulatory Authority (FINRA). Michelle provided investor protection and market integrity by examining brokerage firms for compliance with FINRA and Securities and Exchange Commissions (SEC) rules, as well as federal securities laws and the rules of the Municipal Securities Rulemaking board. Her core competencies included surveilling and testing member firm operational and financial books and records for control weaknesses and sales practice misconduct in conflicts, overcharging, misappropriation, suitability and money laundering. Since completing her MBA, Michelle has joined the New Jersey Economic Development Authority (NJEDA) as a Product Officer for Venture Programs to support the expansion of collaborative partnerships with venture capital fund managers to build a stronger and fairer NJ economy. 
To read more about Michelle's, background, and Fellowship initiatives, click below.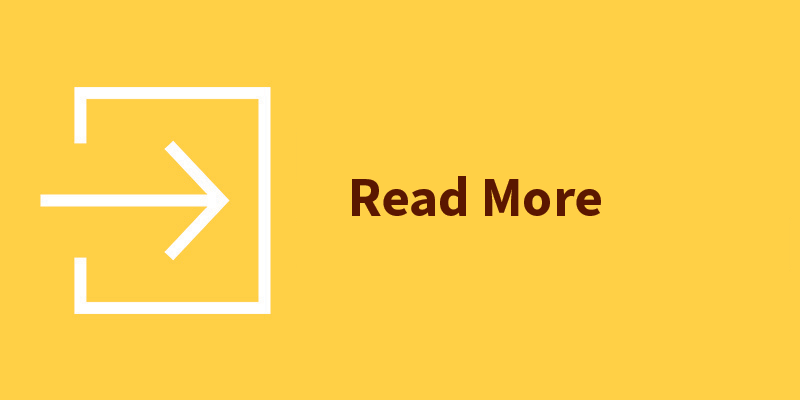 Interested in Pursuing an MBA/MSF Fellowship at Rohrer College of Business?