Ask Me Anything
Ask Me Anything
Ask Me Anything - Virtual Industry Expert Series
"Ask Me Anything"
Industry Expertise   |   Networking  |  Leadership and Career Development
Industry experts join MBA and MSF students in small-group virtual settings to discuss career paths, successes and lessons learned, and today's most interesting opportunities.
Each of these sessions is being delivered as a collaboration between the Graduate Business Studies Office and RGSAAB (Rohrer Graduate Student and Alumni Advisory Board).
To request a seat in one of these virtual sessions, please reach out to Jason Salvatore, our Graduate Business Program Coordinator, via GraduateBusinessStudies@rowan.edu.
If you would like to offer to join us as an industry expert at a future Ask Me Anything session, please contact Jennifer Maden, Assistant Dean and Director of Graduate Studies at maden@rowan.edu. 
---
Debbie Deissroth, MBA, PCC, SPHR, SHRM-SCP
Chief Navigation Specialist and Leadership Coach  |  DD Coaching and Consulting
November 17, 2022, from 5:15 p.m. to 6:15 p.m.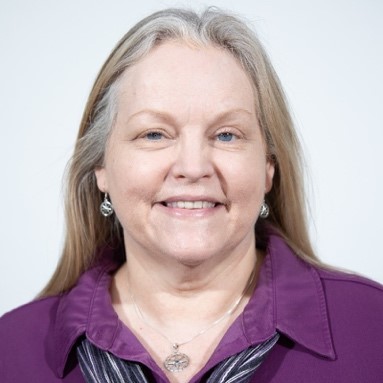 Debbie Deissroth (pronounced DEEZ-roth) is an awards-winning Human Resources Leader and executive coaching expert with decades of experience transforming organizational cultures and enhancing team engagement across a wide range of industries, including health care, banking and financial services, retail, food distribution, and manufacturing. She has been an adjunct faculty member at Rowan University since 2010, teaching Organizational Behavior, Organizational Change, and Principles of Training. Deissroth currently acts as Chief Navigation Specialist and Leadership Coach at DD Coaching and Consulting, a successful executive coaching and leadership training practice she launched in 2019. In that role, Deissroth works with leaders at all levels across industries and supports leadership development programs at multiple organizations. Prior to starting her own consulting agency, Deissroth served as Corporate Director of Learning and Development for Kennedy Health in Voorhees, New Jersey. During her time at Kennedy, the organization experienced significant improvement in engagement scores and earned Top Workplace designation for five years in a row. At Kennedy, Deissroth also championed Project SEARCH, a work transition program helping young adults with intellectual disabilities develop skills to find meaningful, competitive employment and establish greater independence. She remains the Chair of their Business Advisory Council. From 2016 to 2018 Deissroth led the implementation of a servant leadership program in partnership with Saint Joseph's University, training over 500 leaders and earning national recognition for her excellence in leadership. Deissroth was recognized in 2018 as Delaware Valley HR Person of the Year for mega-sized organizations. As the current President of Tristate Human Resources Management Association, Deissroth founded a professional certification study group and chaired several committees, including conference and programs. Deissroth earned an MBA in Human Resources from Temple University, Fox School of Business, and holds PCC, SPHR, and SHRM-SCP professional credentials. She is also a certified practitioner in Team Coaching and in Diversity, Equity, and Inclusion. An experienced public speaker, Deissroth will share her extensive knowledge in human resources management, leadership development, team building, and performance coaching and her passion for positioning people for success.
Ask Me Anything sessions facilitated by:
Liz Bechtel, CPA
Accountant for Women Entrepreneurs  |  Bechtel CPA
December 1, 2022, from 5:15 p.m. to 6:15 p.m.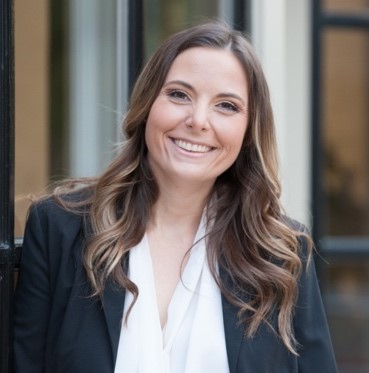 Liz Bechtel, owner of Bechtel CPA, opened her own virtual accounting firm in 2018. Bechtel specializes in helping modern entrepreneurial women build successful businesses so they can experience more financial and personal freedom. Her firm offers a wide range of services, from tax strategy and consulting to CFO outsourcing. Bechtel earned a BS of Accounting at Rowan University. She later completed her MBA in Accounting and Business Management from Rohrer College of Business at Rowan in 2008. She earned her CPA in New Jersey and Pennsylvania in 2009. Prior to opening her own business, Bechtel worked as an internal auditor for Deloitte and as a tax manager and outside CFO for various local accounting firms. She has worked closely with clients in various industries, including real estate, medical, attorneys, contractors, manufacturers, gyms, shop owners, and more. Bechtel is passionate about helping people achieve their business goals. She has been happily married for more than 10 years, and they have two energetic boys ages 7 and 9. In addition to valuing the time she has with her family and friends, Bechtel loves spending time in her faith, binge-watching TV with some ice cream, and playing with her English Bulldog. Along with her forward-looking entrepreneurial mindset, Bechtel will share her vast experience in accounting and financial management and how to leverage accounting and finance know-how to deliver a personable client experience with exceptional services to build a rewarding career path and successful business. 
Ask Me Anything sessions facilitated by:
Daniel DeMaria, MBA
Associate Manager  |  Lockheed Martin
December 8, 2022, from 5:15 p.m. to 6:15 p.m.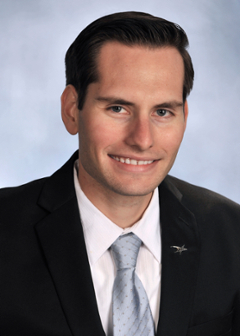 Daniel DeMaria, a Rowan University alumnus with a BS in Accounting and Finance and a MBA in Finance from Rohrer College of Business, has ten years experience working in the defense industry. Currently, he is a Finance Manager at Lockheed Martin in southern New Jersey. Headquartered in Bethesda, Maryland, Lockheed Martin is a global security and aerospace company employing approximately 114,000 people worldwide that is principally engaged in the research, design, development, manufacture, integration and sustainment of advanced technology systems, products, and services. In his position at Lockheed Martin, DeMaria leads proposal pricing and estimating strategy efforts on multimillion-dollar programs. He is also involved in transforming how the company operates in an increasingly digital environment. He is a graduate of Lockheed Martin's Finance Leadership Development Program (FLDP), a rigorous, three-year training program open only to candidates with a strong work ethic and leadership potential. DeMaria has rotated around to many diverse roles in the company, including Program Finance, Financial Planning and Analysis, Independent Cost Evaluation, and Corporate Mission Development. DeMaria is also a certified Six-Sigma Green Belt. During his time at Rowan, DeMaria worked as a Graduate Assistant engaged in scholarly research on such topics as: Corporate Sustainability, Triple Bottom Line: Environmental, Societal, and Economic Impacts, and Factors effecting CEO Compensation and College President Compensation, R&D and profitability Company Valuation. He has a passion for mentoring others and enjoys traveling, cooking, and playing tennis. DeMaria will share crucial business, finance, and strategic planning knowledge from a variety of perspectives that incorporate his many roles and responsibilities as an insider within a fast-paced, cutting-edge industry at the forefront of technology and systems development.
Ask Me Anything sessions facilitated by:
---
Preparing and Participating in "Ask Me Anything" Sessions
During each of the 1-hour Ask Me Anything sessions, our moderators will pitch 3-4 questions during the first 5-10 minutes, then the remainder of the time will be open Q&A and dialogue with our student participants.
These sessions are intended to be interactive, engaging, and conversational. This is not a webinar! The camera will be on, you will be part of the discussion, and your participation will help drive the direction of the conversation.
All participants will spend 45 minutes of advance planning prior to the session. You should expect to spend 20-30 minutes doing some research on the invited speaker and their firm and/or industry. The student leader facilitators for each session will connect with participants in advance of the session so that the group can share ideas on priority questions, and encourage everyone to connect via LinkedIn to further the networking and relationship building aspects of the series.
We see this as a great opportunity for our MBA and MS Finance students to build knowledge while also expanding and deepening their professional networks. We are excited to see this new initiative launch!
Inspired by our speakers and their career paths?
Click below to learn more about our programs and how they can enhance your professional life! We have programs for any stage of your educational level and for any of your professional interests. 
Recent Ask Me Anything Sessions
April 7, 2022: Arturo Osorio, Rutgers University - Newark
March 23, 2022: Mark Wehrle, Campbell Soup Company
December 7, 2021: Marty Buchalski, International Consumer Products Inc.
December 1, 2021: Brian Eachus, ERA Young Realty
November 16, 2021: Tanika Wilson, Anthem Inc.
November 10, 2021: Jim Stoeckel, Nuance Communications
November 3, 2021: Robert Rudloff, MGM Resorts International
October 26, 2021: Brian Hanrahan, Aon Risk Solutions
October 21, 2021: Tiyahnn Bryant, Roll Up Life
April 29, 2021: Brian Stocker, West Pharmaceutical Services
April 13, 2021: Bob Laudone, Pfizer
April 7, 2021: Sandra Gubbine, AtlantiCare
If you enjoyed the ask Me Anything Sessions:
Join industry experts and Rowan affiliated moderators for an engaging guided, interview style Q&A discussion on various topics of interest to our business students. 
These sessions are being delivered as a collaboration between the Graduate Business Studies Office and RGSAAB (Rohrer Graduate Student and Alumni Advisory Board). LinkedIn is a valuable tool for developing and maintaining a professional network that can help you remain current in industry trends. The LinkedIn platform can also be leveraged to complement and even expand your career opportunities.
Our MBA, MS Finance, Certificate students and alumni bring a wide range of industry experience and varied career goals to the Rohrer College of Business (RCB). To learn more about some of our brightest RCB students and alumni, check out these select stories and webinars to get a sense of who might be your new contacts if you join us as a student or the type of talent you might hire if you're looking to grow your team.