Student and Alumni Advisory Board (RGSAAB)
Student and Alumni Advisory Board (RGSAAB)
Rohrer Graduate Student and Alumni Advisory Board (RGSAAB)
The RGSAAB (Rohrer Graduate Student and Alumni Advisory Board) members are actively engaged in academics and shared community connections that elevate the student experience and the reputation of Rohrer Graduate Programs. Through the power of networking and relationship building, seminars and discussions, and other co-curricular initiatives, we strive to cultivate and celebrate the diversity, leadership, and professional excellence of our students and alumni around the world. We are proud to support new student onboarding, provide insight and input on curriculum development, and serve as Brand Ambassadors representing the best of the MBA and MS Finance programs in our industries.
If you are interested in learning more about how to become an active member of the RGSAAB please reach out to one of the Board Members directly via LinkedIn or their Rowan email address or contact the Office of Graduate Business Studies at GraduateBusinessStudies@rowan.edu.
RGSAAB Executive Officers
RGSAAB Member Profiles
Kaitlyn Anthony, MBA with Concentration in Management, Candidate for 2021
Human Resource Management | Amusement Park Entertainment | Kindness, Engagement, and Employee Satisfaction
Kaitlyn Anthony works for Seaworld Parks and Entertainment as an Entertainment Supervisor for Sesame Place. She oversees the daily operations of the entertainment department, and enhances employee engagement throughout the park. Kaitlyn was named the recipient of the 2020 Lynch MBA Scholarship based on excellence and promise in areas of leadership, engagement, and commitment to growing the stature and reputation of the Rohrer MBA. Kaitlyn graduated Summa Cum Laude with her BA in Human Resource Management and Business Management at Rowan University in 2019. The theme of Kaitlyn's academic career is to further grow impact from acts of kindness in the workplace through engagement and satisfaction of employees. One of Kaitlyn's passions is the arts - she has been a professional dancer for nearly ten years and is active in the theatre community. With experience in management and entertainment, her goal is to rise in leadership positions a large corporation, such as SeaWorld Parks and Entertainment, where kindness always matters.
Gabrielle Jean-Baptiste, MBA Candidate for 2022
Client Satisfaction and Sales | Entrepreneurship and Business Development | Management and Cosmeceuticals
Gabrielle Jean-Baptiste works for Lannett Company as a Client and Sales Operations Specialist, utilizing SAP ERP to provide impeccable service to clients and patients. Her job functions include client management, order monitoring, order processing, inventory management, and pricing analytics. Gabrielle has four years' experience of being a Supervisor and Assistant Manager at the famous Carlo's Bakery and has over six years' experience in resolving complex customer inquiries, generating sales, improving task inefficiencies, and performing administrative duties. Gabrielle enjoys entrepreneurship, cooking, baking, traveling, reading, and creating natural organic skincare products. With experience in management, pharmaceuticals, sales, skincare formulation, and customer service, her dream is to work in the Cosmeceutical industry and use that experience to create her own company. Gabrielle graduated with her BS in Business Management from Rowan University in 2017.
Marc Castrillon, MBA Candidate, 2021
Human Resources Management | Corporate and Non-Profit Realms | Project Management
Marc Castrillon is a full time MBA student eager to explore various pathways within Human Resources: Compensation and Benefits, Recruiting and Retention, and Labor Relations. Marc is intrigued by opportunities to improve employee engagement and retention and seeks to expand expertise and impact for both organizations and team members.  He recently began working within Executive and Sales Compensation for LabCorp, and his undergraduate internship experience includes project management in a non-profit, sales and customer service at Enterprise Rent-A-Car, Recruiting and B2B relations within an elevator/escalator consulting firm. In his spare time Marc enjoys bike riding, snowboarding, playing video games and cooking. Marc graduated from Rowan University in 2019 with a dual BS in Management and Human Resources and will complete his MBA in Spring 2021.
Lauren Cavaliero, MBA Candidate, 2021
Process Improvement and Finance Analysis| Leadership and Mentoring | DoD and Naval Expertise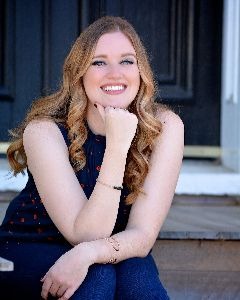 Lauren Cavaliero is employed by Naval Surface Warfare Center Philadelphia Division (NSWCPD) as a Project Business Financial Manager. Lauren has worked on various teams to facilitate cross-functional collaboration and process improvement. She is considered a subject matter expert in the Business/Financial competency and serves as both a resource and mentor to others in the financial community. Lauren manages the budget and execution of high visibility US Navy programs, which includes budget formulation, cost execution, financial reporting, and government contracting. Lauren enjoys reading and writing, and in 2018 she published an essay in Women Who Influence, an inspirational anthology series written exclusively by women authors. Lauren earned her undergraduate degree from Fairleigh Dickinson while employed full-time, an experience that afforded her a greater appreciation of the challenges faced by non-traditional students. Lauren is the proud mother of two, and resides in South Jersey. 
Colin Cox, MS Finance, Alumni 2020
Financial Analyst | Crew Chief – Black Hawk Helicopter | Economic Development and Social Entrepreneurship
Colin Cox is a recent graduate of the MS in Finance program and works as a proposal analyst at Lockheed Martin. Colin began his journey after high school by enlisting in the Army National Guard as a UH-60 Black Hawk Mechanic. After 7 months of basic and advanced individual training, Colin started at Rowan in fall of 2016, while simultaneously training to be a Black Hawk helicopter crew chief (aircrew). This experience along with a position as a student worker in the Rohrer College of Business Dean Suite provided Colin with the skill set necessary to take on an analyst role at Lockheed Martin in 2019. While working at Lockheed and pursuing his MS in Finance Degree, Colin began working towards his passion of personal finance by starting a financial literacy blog. Using the tools acquired at Rowan University and with the military, he hopes to enhance the economic position of those in the lower and middle class. Colin completed his BS in Finance from Rowan University in 2019.
Victoria Ieradi, MBA with Management Concentration, Alumni 2020
Business of Healthcare | Brand Management | Operations and Marketing
Victoria Ieradi recently relocated to northern Utah and is excited to start her career in brand management or healthcare management, eventually becoming an executive for a large healthcare organization. Victoria worked at Rowan University all four years she pursued undergraduate and graduate studies. During undergrad, she worked as a marketing intern for the Rohrer Center for Professional Development and had two summer internships - one was with Miles Technologies as a marketing intern and the other was at TD Bank as a US Consumer Banking Operations Intern. During graduate school Victoria was a graduate coordinator for the College of Business and for the Wellness Center. She is passionate about the outdoors and enjoys hiking, skiing, and kayaking. Victoria earned a BS in Marketing with a minor in International Studies through the "Degree in 3" program in 2019 and completed the MBA program with a concentration in Management in May 2020.
John Knapp, MBA Candidate, 2021
Business of Healthcare | Safety and Quality | Process Improvement and Operational Efficienty
John Knapp is the Admissions Manager and Safety Officer at Wills Eye Hospital. John leads the hospital's safety and quality initiatives and manages both the Pre-Admission Testing and Registration Teams. John functions in tandem with Wills' Nursing Leadership Team to promote a quality patient experience and ensure the hospital is meeting all necessary regulatory, safety and quality requirements. His experience working in fast-paced, diverse work environments has enabled him to effectively communicate and collaborate with Doctors, Nurses and C-Suite Management. John aspires to one day partner with leaders of the medical industry to assist in solving society's most costly medical issues providing data-backed recommendations. In his free time John enjoys traveling, reading, cooking and enjoying the outdoors. John earned his Bachelor of Science at Siena College in Loudonville, NY in 2009.
Michelle Martinez, MBA Candidate, 2022
Finance   |   Social Equity  |  Change Agent
Michelle Martinez is the inaugural recipient of the Rohrer College of Business MBA Fellow in Innovation and Impact. As an MBA Fellow, Michelle is driven to use her business expertise to achieve improvements and make a positive impact in the area of finance and social equity.  Michelle currently works to ensure the transparency and efficiency of our financial markets as an Associate Principal Examiner at the Financial Industry Regulatory Authority (FINRA). Prior roles included work with Morgan Stanley, Vanguard and TD Bank. Michelle is a socially conscious investor and seeks to collaborate with other visionaries on addressing long-standing disinvestment and financial capability issues within underserved communities. Michelle enjoys working out, hiking, yoga, reading and volunteering. Michelle obtained her undergraduate degrees in Marketing and Management Leadership from La Salle University in 2013. She resides in South Jersey and is the proud wife, mother and dog mom of two active goldendoodles.
Victoria Owens, MBA Alumni, 2020
Digital Marketing | Social Media Advertising | Event Planning and Management
Victoria Owens is passionate about marketing and using social media to network for companies. During a marketing internship with a Public Relations firm, Philly PR Girl (Summer 2018), she scheduled social media for clients and worked side by side with her boss to create Philadelphia's first ever pop-up exhibit, Photo Pop Philly, and helped plan and coordinate events in Philadelphia such as Preakness at the Piazza and Diner En Blanc. Victoria created graphics, scheduled social media posts, and helped NFLA chapters create event flyers as a marketing intern at the NFL Alumni Association (Fall 2018). While interning at the law firm Parker McCay, P.A. (Fall 2019) she searched for RFPs, prepared and submitted bond proposals for municipalities, schools, and townships, and tracked activities in Excel spreadsheets. Victoria serves as an assistant clerk at the municipal building in her hometown. In her free time, she spends her weekends at the beach, plays field hockey, and loves attending and watching the Philadelphia Eagles football games. Victoria earned her BS in Marketing at Rowan University Spring 2019 and will complete her Master of Business Administration this August 2020. 
Jordan Wisser, MBA Candidate, 2022
Information Technology Specialist | Project Management | NJ Air National Guard
Jordan Wisser is a Staff Sergeant in the New Jersey Air National Guard striving to grow as a better leader and business professional. He has a passion for personal development and aspires to lead IT professionals toward breakthroughs in the technology industry.  Jordan is a CompTIA Security+, Project+ certified IT Specialist with technical training and experience concentrated in Information Systems Management, Project Management, and IT Best Practices. He was recently named the recipient of Rowan's Greg Angelucci Veterans Scholarship based on excellence and promise in areas of leadership, engagement, and commitment to growing the stature and reputation of the Rohrer MBA. Jordan is passionate about fitness, cooking, travel, and all things Philadelphia sports. Jordan earned a BSBA in Computer Information Systems and AS in Business Administration from Thomas Edison State University. He also earned an AS in Information Systems Technology from the Community College of the Air Force.