Cannabis Curriculum Options at RCB
Cannabis Curriculum Options at RCB
Cannabis Commercialization Studies
The rapidly evolving cannabis industry is anticipated to become a multi-billion dollar economic driver across the USA – and beyond. Career opportunities related to cannabis are vast, and cross-over talent is in high demand. Plant-touching verticals such as cultivation, extraction, manufacturing and/or retail need experts from other industries to adapt, extend, and expand best practices into the highly regulated cannabis market. There is strong and growing demand for ancillary businesses complementing and serving the cannabis industry, with potential career pathways in far ranging categories such as accessory manufacturers, tech start-ups, as well as services and solutions in accounting and tax, finance and banking, data analysis, marketing and branding, supply chain, and healthcare.
MBA Concentration in Cannabis Commercialization
Rowan MBA students enjoy the freedom of tailoring 18 credits of their studies to meet career goals. The flexible, customized 18 credits are pursued via six 3-credit courses: two areas of concentration or one area of concentration and three elective courses. All Rowan MBA students pursue the same 18 credits of core content to satisfy core requirements of the 36-credit curriculum.
Certificate of Graduate Study in Cannabis Commercialization
A valuable stand-alone credential for those seeking to refresh skills in their current roles, a Certificate of Graduate Study (COGS) can also serve as a micro-credential on the way toward earning the MBA, allowing students to sample content prior to being formally admitted into Rowan's Master of Business Administration (MBA) with a Cannabis Commercialization Area of Concentration.
Certificate of Undergraduate Study in Cannabis Entrepreneurship
The Rowan University Certificate of Undergraduate Study (CUGS) in Cannabis Entrepreneurship is one of the first entrepreneurship-focused cannabis degree offerings in the U.S. Offered through the award-winning School of Innovation and Entrepreneurship in Rowan University's AACSB-Accredited Rohrer College of Business, this program is designed to prepare students to enter this emerging, high-growth industry, either as entrepreneurs bringing new products and/or services to market, or as intrapreneurs, helping industry leading organizations continue to innovate and grow.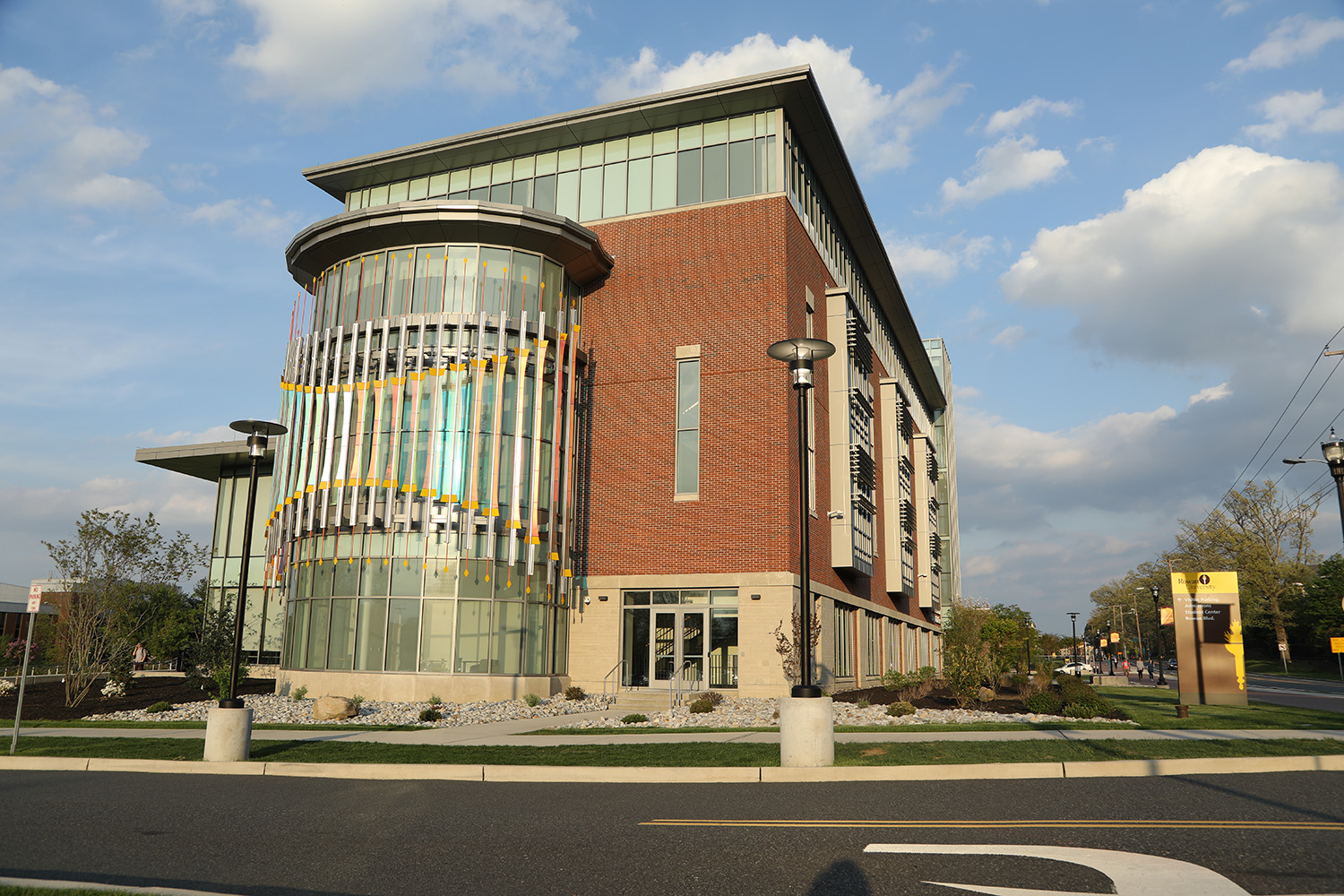 Rowan University launches MBA Concentration in Cannabis Commercialization
The Rowan University MBA is the first and only AACSB-accredited program in the country offering business-focused cannabis coursework designed to meet the emerging and evolving needs of the cannabis industry. AACSB International is the premier accrediting agency for business schools and colleges, whose accreditation is synonymous with the highest standards in business education. New Jersey adopted reform legislation in 2010 to issue licenses for the cultivation, manufacture and sale of marijuana, at first for doctor-supervised patients with specific conditions, and then for adult use. Rowan has been working with industry leaders since 2021 to create workforce development and research opportunities in cannabis. Learn more about the programs and research intiatives here at Rowan below.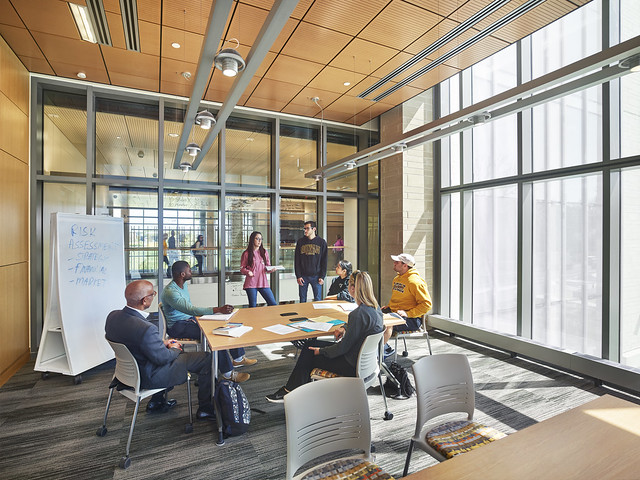 Innovations and Impact Fellowship for MBA & MS Finance Candidates
The Fellowship for Innovations and Impact supports the pursuit of an MBA or an MS Finance by students driven to use business expertise to positively impact society at large in areas such as environmental challenges, economic and social equity, infrastructure and transportation, clean energy, and corporate social responsibility. Innovations and Impact Fellows are individuals committed to enhancing both firm and industry performance through the development and implementation of practices to optimize positive and minimize negative impacts that operations have on the environment, society, and economic systems.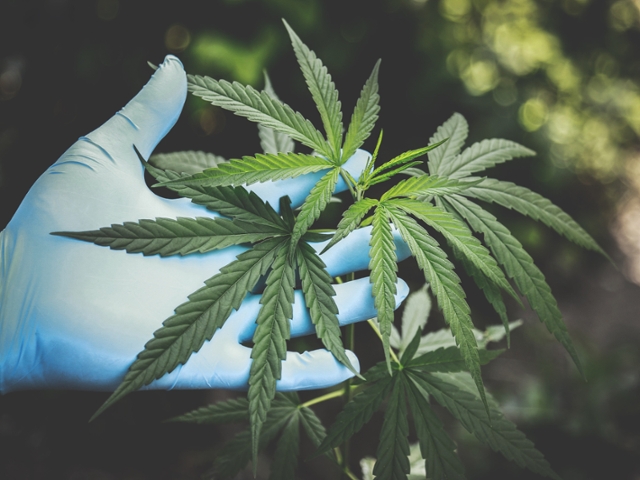 Rowan University's Institute for Cannabis Research, Policy, & Workforce Development
The Rowan University Institute for Cannabis Research, Policy, & Workforce Development (RPWD) is a multi-disciplinary institute that provides expertise and guidance for policymakers, health care professionals, pharmaceutical industries, government agencies, and businesses as it relates to the legalization of cannabis. 
The Institute (RPWD) has 3 areas of focus:
Center for Cannabinoid Science & Therapeutics
Socio-Behavioral, Security and Law Enforcement Cannabis Center
Center for Workforce Development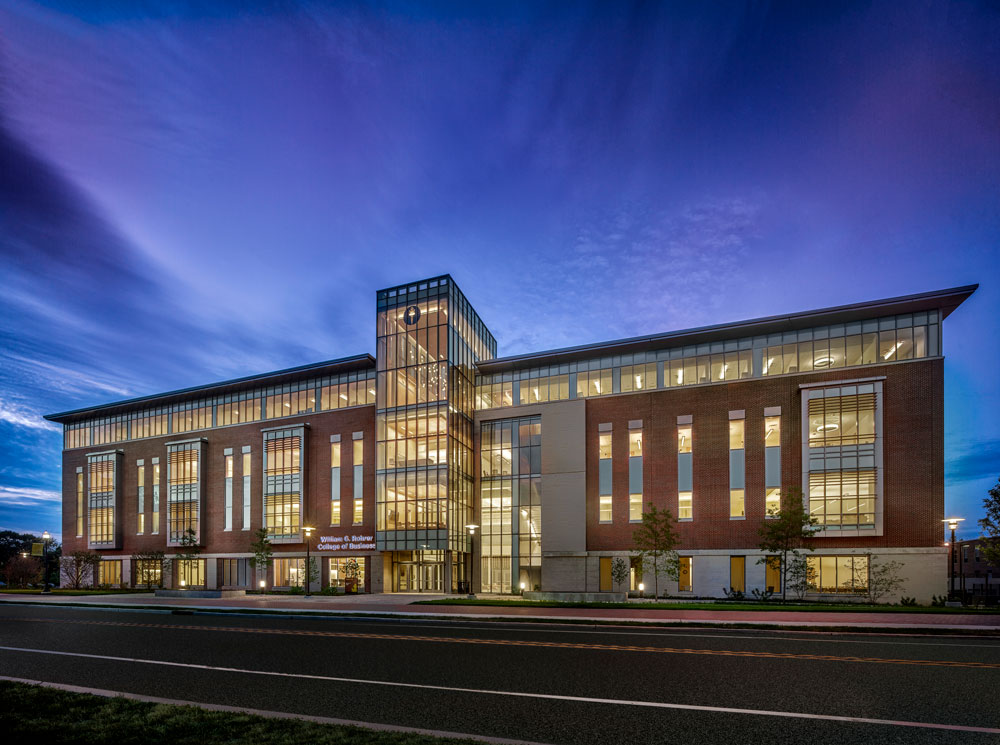 Fostering cross-campus creativity, Rowan launches new School of Innovation & Entrepreneurship
Continuing a decades-long trend of expanding student opportunities, Rowan University has launched in 2022 the School of Innovation & Entrepreneurship within the Rohrer College of Business as an entity to further opportunities for professional start-ups and a cross-campus entrepreneurial mindset. The school is the first of its kind in NJ and one of just a few university-based schools of innovation and entrepreneurship in the country. All Cannabis curriculum offerings in Business will be housed in the School of Innovation & Entrepreneurship.
In the News
Rowan's Cannabis Institute - Research, Policy, and Workforce Development : Read more about Rowan's Cannabis Institute including its goals, projects, people involved, and more.
Rowan Library Resources
Please view our carefully curated list of books, articles, journals, magazines and news sources to learn more about the business side of cannabis.
Cannabis Webinars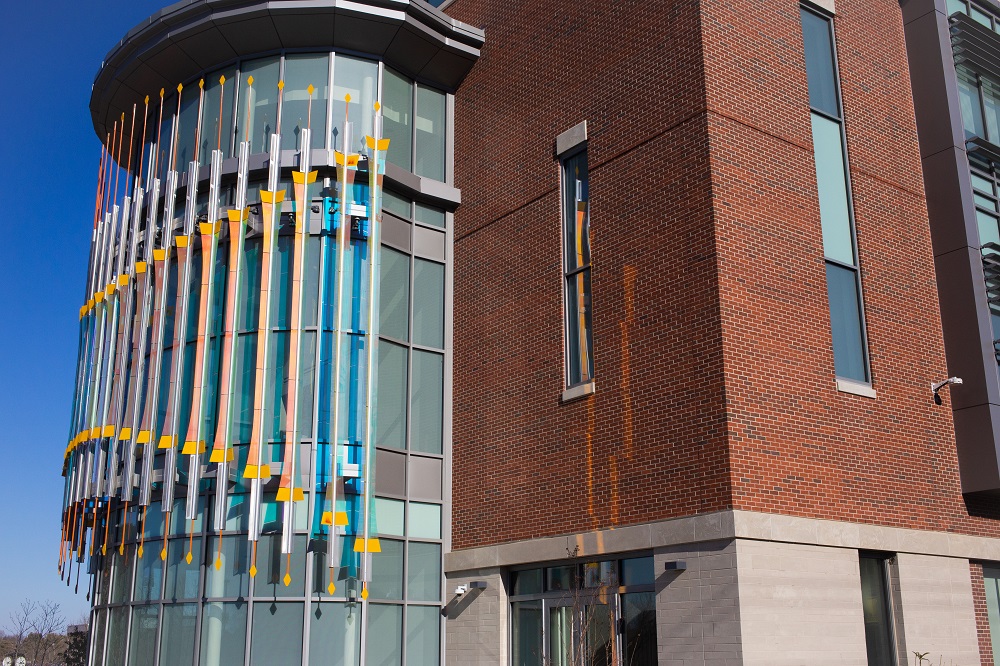 Business of Cannabis: Opportunities for the Garden State
The cannabis industry is evolving at a rapid pace - and the NJ landscape is viewed as a very lucrative opportunity for entrepreneurs from across the USA and beyond. The market potential is estimated in billions of dollars. Adult-use cannabis in NJ could significantly boost tax revenue to fuel state investments, create thousands of jobs, and thus increase consumer buying capacity and support local businesses.
Listen to our Expert Webinar to hear from cannabis industry thought leaders who will share insights on NJ's emerging marketplace(s), accounting and tax issues, seed to sale operations, regulatory compliance realities, and core issues related to advocacy, social equity, and policy reform. We will discuss the trends, strategies, and challenges that underscore this dynamic, nascent, and evolving market.