MBA Fellowship - Innovations and Impact
MBA Fellowship - Innovations and Impact
MBA Fellowship - Innovations and Impact
 Rohrer MBA Fellowship for Innovation and Impact
The Fellowship for Innovations and Impact supports the pursuit of an MBA by students driven to use business expertise to positively impact society at large in areas such as environmental challenges, economic and social equity, infrastructure and transportation, clean energy, and corporate social responsibility.  Innovations and Impact Fellows are individuals committed to enhancing both firm and industry performance through the development and implementation of practices to optimize positive and minimize negative impacts that operations have on the environment, society, and economic systems. By using principles such as those noted in the UN's Sustainable Development Goals (SDGs) to "promote prosperity while protecting the planet," Fellows are committing to sustainable practices, achievable goals, and community enhancement. Fellows will prove sustainable development is a successful business strategy by using measurable goals and objectives to create a positive impact in the world.
Current professional or targeted career paths for graduate students might include: Sustainable Finance Director, Ethical Trade Manager, Sustainability Development, Manager of Corporate Social Responsibility Research and Reporting, Sustainability Engagement, Corporate Citizenship and Sustainability, Director of Corporate Citizenship, Sustainability Marketing and PR, Corporate Social Responsibility Specialist, Green Building Professionals, Finance Manager for Sustainability Solutions, Sustainable Project Architect, Sustainability Officers, LEED-Accredited Design Professional, Environmental Lawyer, Urban Farmer, Conservation Scientist, Urban Planner, or Corporate Sustainability Strategist.
Rohrer MBA Fellowship - Funding Awards
MBA Fellows are each granted a funding award upon being selected to participate in the program
Awards range from $1,500 - 10,000 total per student 
Awards are distributed over the lifetime of MBA studies on a semester-by-semester basis (evenly distributed across each graduate course taken)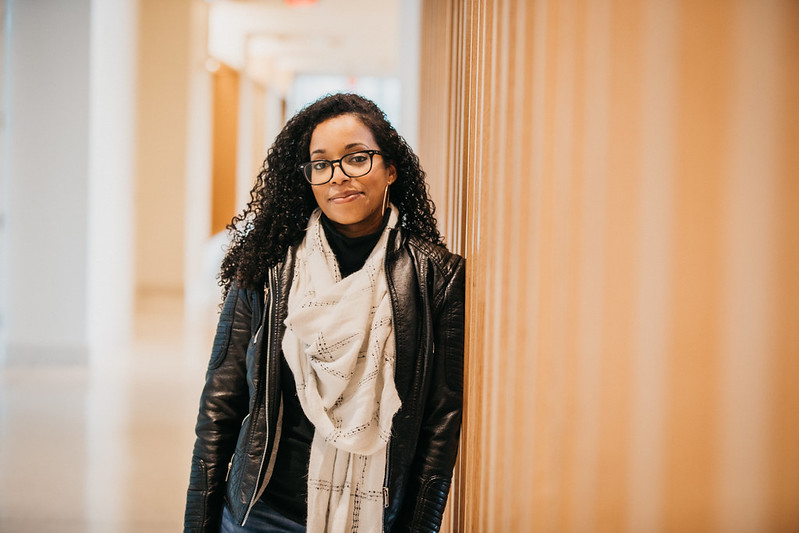 Michelle Martinez: Rowan MBA Fellow for Innovation and Impact, Change Agent for the Financial Industry
Michelle is the inaugural Rohrer College of Business MBA Fellow in Innovation and Impact. In this selective role, she'll leverage her professional experience to normalize financial literacy and advocate for greater diversity and inclusion in the finance industry.