Corporate Partner Benefits Page
Corporate Partner Benefits Page
Industry Partnerships with Rowan's Graduate Business Programs
We Want to Partner with You!
What Is an industry Partnership with Rowan's Graduate Business Programs?
Rohrer College of Business (RCB) collaborates with organizations to help them offer professional development opportunities to their employees, and we invite the organizations' leadership to participate in our academic ecosystem—through speaking engagements, special panels, events, webinars, and more.
Our research shows that organizations that encourage learning and offer their employees avenues for professional development and upward growth not only empower their existing talent but are also attractive to job seekers and more likely to retain their best employees.
Employees feel motivated at work when they are adding to their skill set, delving into the latest knowledge, and evolving in ways that expand their credibility and increase their reputation in their area of expertise.
Attracting and retaining the best talent is critical for the stability and profitability of all organizations.
Our mission
Companies with generous tuition benefits packages for their employees can often use some assistance with streamlining the logistics and processes that connect employees with quality advanced degrees and continued learning opportunities.
At Rohrer College of Business, we've made it our mission to help organizations across many industries retain and develop their employees, attract top talent, and keep their business practices fresh and current. The Graduate Programs team is eager to collaborate with new industry partners who care as much as we do about facilitating opportunities for professional growth and development.
And we'd like to put you in touch with the brightest and most qualified candidates ready to make their mark and move your industry forward.
Our programs
Some areas of development employees seek that are available at RCB include advanced degrees—MBA, MS Finance, MS Accounting—or a professional certificate in a specialized area (COGS/CAGS), such as data analytics, sustainability in business, or organizational leadership.
Our MBA, MS Finance, MS Accounting and Graduate Certificate programs each offer a flexible curriculum with both online and in-person courses tailored to be convenient for busy professionals with demanding job responsibilities.
Benefits of Partnering with Us
We are happy to offer our industry partners, and their employees, special benefits.
These perks might include a custom-made web page displayed prominently on the Rohrer College of Business site; listing resources and contact information specific to your organization's tuition benefits, policies, and needs; social media posts and other media communications designed to uplift your brand and celebrate your employees who join our program. We have a vast network of students, faculty, and alumni connected with the university.
We are willing to streamline the application process for our industry partners' employees, who will receive ongoing personalized academic advising and career counseling from us throughout their coursework.
We also offer guest speaking opportunities for your leadership to showcase your organization to our student body, alumni, faculty and staff, and even the general public. We often invite our industry partners to share their insights during informal discussions and in focus groups or while sitting on our advisory boards, and we encourage our partners to help us refine our curriculum and collaborate closely with our faculty and academic advisors to meet evolving industry needs.
More options and details about the many benefits of partnering with us are listed below. And we are always open to exploring your ideas!
Benefits of Partnering with Rowan's Graduate Business Programs:
Application and Onboarding
Streamlining of the application process with a waived $65 application fee, waived letters of recommendation (2), and ample access to our admissions counselor and academic advisor to manage the process.
Custom information sessions for your future and current employees at a time and format most convenient for you (virtual or on-site at your location), with tailored information relevant to your interested attendees.
Academic advising with a dedicated business education specialist in virtual, in-person, on-campus, or on-site at your location.
Custom partner webpage that includes information and resources pertaining to your specific tuition benefits, contact information for your human resources personnel, and other details important for your employees to have readily accessible.
Networking, Professional Development, and Talent Management
Opportunities to feature your company leaders in our Ask Me Anything series, where small group conversations are facilitated by student leaders in the MBA, MS Finance, and MS Accounting programs.
Extend your brand and celebrate your employees' successes when they become outstanding students and alumni featured on the Rowan Blog and RCB Student and Alumni In Action page, which are shared on social media.
Priority posting of your job offerings, when you are seeking to recruit, sent directly to our MBA, MS Finance, and MS Accounting student population and showcased through newsletters and campus posters. 
Shaping the Future of the Workforce
Invitation for a leader from your organization to participate in our Graduate Programs Advisory Group, providing guidance and real-world input about what is needed from today's managers who earn their MBA, MS Finance, or MS Accounting degrees.
Access to thought leadership through connections to the faculty and program leaders to share expert insights to complement your approach to corporate learning and development needs.
Potential for research collaborations between your organization and our faculty so that we are all growing knowledge together through evidence-based research. Project-based learning between RCB and industry partners coming soon. To learn more about project-based learning in which your organization might develop opportunities for students to produce real-world results that symbiotically serve a business need you have, contact Jennifer Maden.
RCB Graduate Programs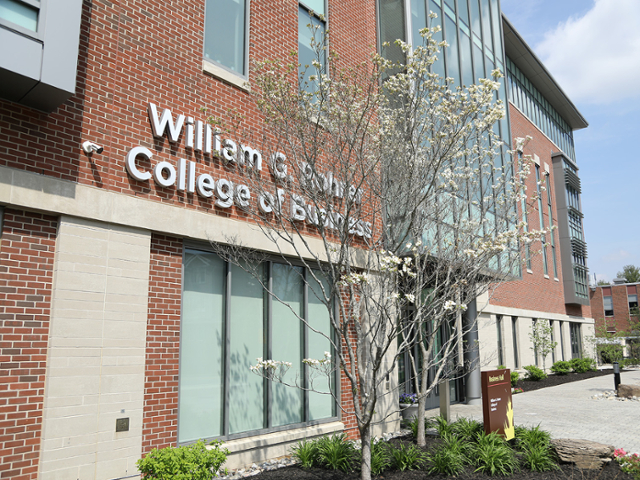 MBA Program
Rowan MBA students enjoy the freedom to create customized degree pathways based on career goals, employer, workplace, and industry needs. With the most customizable MBA curriculum in the region, you'll have the ability to hone your skills in specific areas of business—or explore building knowledge across sectors—to expand your insights and set yourself apart from the competition. Rowan MBA students can choose two related Concentrations to build significant depth, two distinct Concentrations to build breadth, or even choose one Concentration and 3 elective courses across disciplines to gain a wide view from varying perspectives.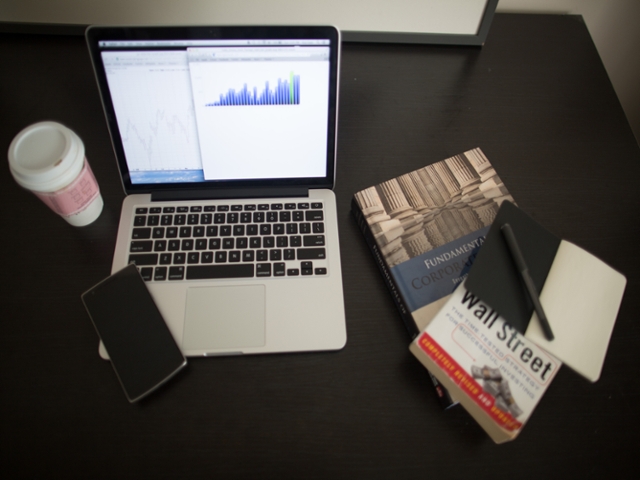 MS Finance
The MS in Finance program at Rowan University's Rohrer College of Business is a rigorous academic experience that combines quantitative techniques with practical and professional application. The Rohrer MS Finance program consists of ten graduate courses designed to prepare students for financial analyst and financial planner positions in corporations and financial institutions. Coursework also helps students to prepare for the Chartered Financial Analysts (CFA) and Certified Financial Planner (CFP) exams, the premier certifications in the finance field. The program is designed to combine quantitative techniques with practical experiences and to provide in-depth exposure to finance related issues and research. Each course is taught by our highly qualified faculty, who have earned Ph.D. degrees and hold respected national and international reputations. The MS in Finance program is AACSB accredited.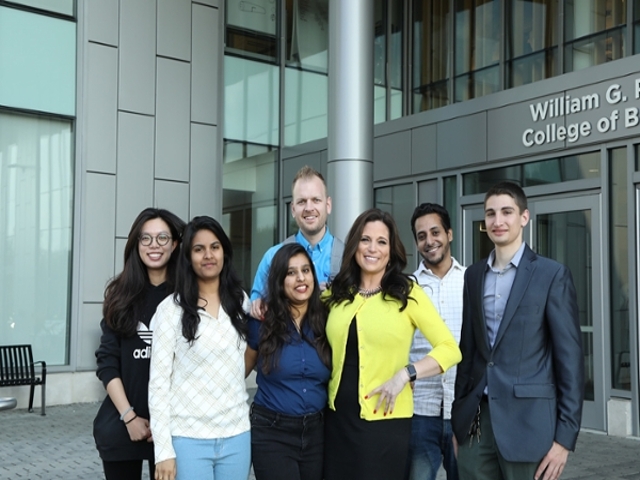 Graduate Certificates
These COGS programs can each serve as a micro-credential on the way toward earning a degree, allowing students to sample content or update specific skill sets needed on the job. The Certificates of Graduate Study are an opportunity to gain MBA or MS Finance course exposure before being formally admitted into Rowan's Master of Business Administration (MBA) or MS Finance (MSF) degree programs. The different but aptly named Certificate of Advanced Graduate Study is specifically tailored for MBA graduates eager to hone their skills and business acumen, all the while expanding networks and deepening leadership capabilities. Completing a Certificate of Advanced Graduate Study will afford Rowan MBA alumni as well as MBA graduates of other AACSB accredited programs the opportunity to complete an area of specialization or complete a new specialization. The Post MBA CAGS provide MBA graduates an opportunity to prepare themselves for positions in a rapidly changing workplace by enrolling in specializations related to their current or expected career paths.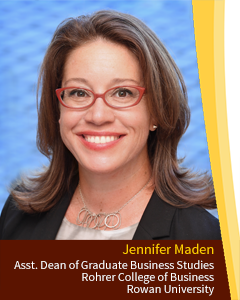 For inquiries on how to become a Rowan Graduate School of Business Industry Partner, please contact: 
Assistant Dean and Director
Rohrer College of Business Graduate Programs at Rowan University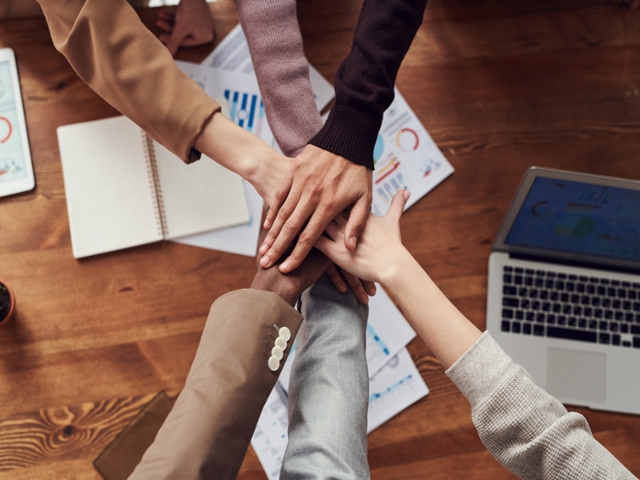 Student & Alumni Features
Our MBA, MS Finance, Certificate students and alumni bring a wide range of industry experience and varied career goals to the Rohrer College of Business (RCB). To learn more about some of our brightest RCB students and alumni, check out these select stories to get a sense of who might be your new contacts if you join us as a student or the type of talent you might hire if you're looking to grow your team.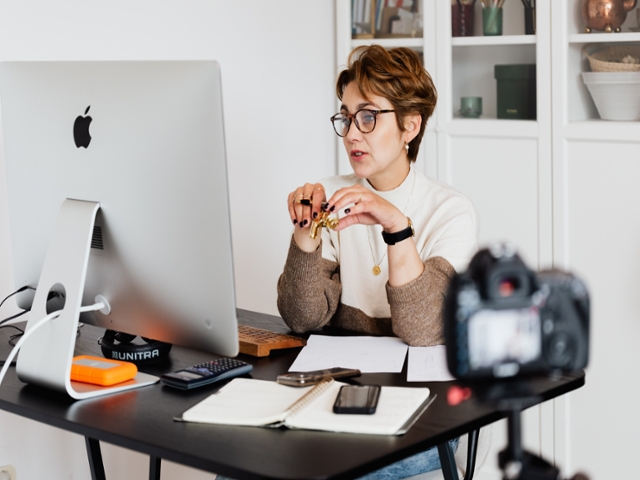 Expert Webinars
Join industry experts and Rowan affiliated moderators for an engaging guided, interview style Q&A discussion on various topics of interest to our business students.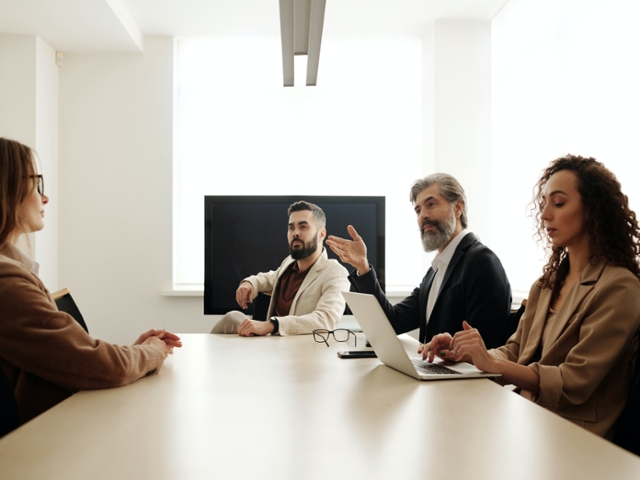 Ask Me Anything
Industry experts join MBA and MSF students in small-group virtual settings to discuss career paths, successes and lessons learned, and today's most interesting opportunities. Each of these sessions is being delivered as a collaboration between the Graduate Business Studies Office and RGSAAB (Rohrer Graduate Student and Alumni Advisory Board).