Newly Admitted Students
Newly Admitted Students
Congratulations on your acceptance into Rowan University's Rohrer College of Business Graduate Programs!
We look forward to your becoming an active member of our student community.
Please begin by choosing your student status below (domestic or international).
On the next page you'll find action steps and a new student checklist to make sure you are on track to start your program.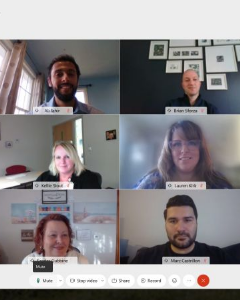 Check out our Student and Alumni Advisory Board (RGSAAB)!
Learn more about our unique Student and Alumni Adisory Board here at RCB! See the mission, members, and intiatives that make this such a valuable part of our RCB community.