MS in Finance Programs
MS in Finance Programs
Master in Science Finance Programs
Fully online program leading to careers in corporate finance, investment and asset management, commercial banking, personal finance and retirement planning, and consulting.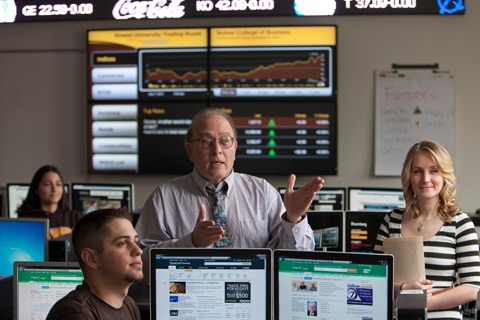 MS Finance Fellowship - Innovations and Impact
The Fellowship for Innovations and Impact, supports the pursuit of a Masters of Science in Finance (MSF) by professionals driven to become finance executives and change agents that will innovate by focusing on positively impacting everything, from sales and marketing to product development and customer satisfaction, and more broadly for society as a whole in areas such as economic and social equity, corporate social responsibility, the circular economy, infrastructure and transportation, clean energy, and/or environmental challenges.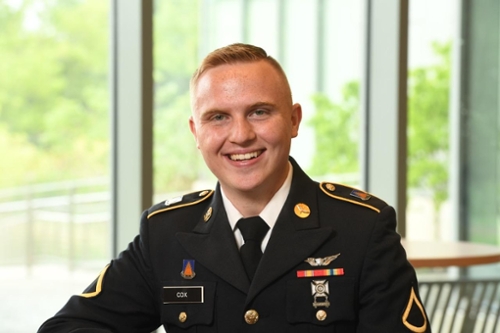 Meet Colin Cox, MSF Alum 
Colin is a Corporal in the Army National Guard. When not on duty, he works as a proposal analyst for Lockheed Martin. Learn more about how Colin navigates his military and civilian positions — and how he says Rowan brought out his true passion for finance. 
Finance Advisory Board
The purpose of the Finance Advisory Board is to advise the Rohrer College of Business Finance Department Head and faculty in helping students achieve their goal of pursuing a career in a finance-related field. The Board's objectives are to actively support students in achieving success both in their academic and career pursuits. Further, the Board strives to assist the Finance faculty in the delivery of a leading edge curriculum by providing input on emerging trends in the practice and development of finance. Finally, the Board promotes the RCB Finance Program to external constituencies and participates in appropriate business-faculty-student interaction activities.