MBA/MSN
MBA/MSN
Master of Science in Nursing (MSN) & Master of Business Administration (MBA)
Students and alumni in Rowan's Master of Science in Nursing (MSN) degree have several options for expanding their career path opportunities through gaining business knowledge and credentials for leadership roles in healthcare management, consulting, and administration. MSN students can potentially choose just an elective or two in business, pursuit of a Certificate, or completion of a Masters of Business Administration (MBA). Each of these graduate study opportunities include streamlined admissions, stacking of credentials, and flexibility in scheduling.
Rowan MSN students and alumni that ultimately apply to the MBA are also encouraged to consider applying to the MBA Fellowship in Nursing Leadership. MBA Fellows in Nursing Leadership are employed full time while studying part-time, enjoy scholarship funding, engage in professional development opportunities that fuel the transition from specialist to strategist, and begin to bring ideas to life for leveraging medical and business expertise to better support patients, patients' families, local communities, and fellow professionals in medicine. 
 MBA Fellowship-Nursing Leadership
Certificate of Graduate Study (COGS) in Business
Business Healthcare Pathway for Rowan Master of Science in Nursing (MSN) Candidates
Gain business knowledge and acumen to prepare for leadership roles in medical fields, healthcare professions, and administration in the health economy sector.
Business COGS prepares healthcare professionals to more effectively:
Develop a business view of the healthcare industry
Establish productive and mutually beneficial working relationships with insurance companies, hospitals, regulatory agencies and other corporate partners
Assume leadership positions within for-profit and not-for-profit organizations (e.g. executive positions within insurance companies, pharmaceutical companies, hospitals, governmental organizations, professional societies, etc.)
Manage, motivate, and lead health services teams toward the best possible patient outcomes 
Become change agents and influencers for process improvement of any healthcare organization
Understand the medical, economic, regulatory and ethical complexities of the healthcare industry
Invest time and resources using conceptually-sound business decision-making practices
Analyze and refine promotion and marketing strategies
Pursue an accelerated gateway for students to earn an MBA
Business COGS Program Requirements and Schedule Options
Five (5) required courses for a total of nine (9) credits
The program is flexible in scheduling and delivery formats, allowing students to choose courses:

On the main campus in Glassboro (Fall and Spring)
Online (Fall, Spring, and Summer)
Hybrid: 50% online and 50% on campus in Mount Laurel (Fall, Spring, and Summer)
| | | |
| --- | --- | --- |
| Course | Title | Credits (s.h.) |
| MGT 06515 | Employee Engagement and Performance | 1.5 |
| MIS 02501 | Information Systems for Managers | 1.5 |
| ACC 03500 | Managerial Accounting[1] | 3 |
| MGT 06567 | Responsible Leadership: Aligning the Interests of Stakeholders, Profit and Planet | 1.5 |
| MKT 09511 | Marketing Management Fundamentals[2] | 1.5 |
Special Benefits for Rowan MSN Candidates– Business COGS and MBA
Streamlined application and expedited admission decision processes.
Upon completion of both the MSN and Business COGS program, up to 8 courses (18 credits/s.h.) from these graduate-level programs could be transferred into the MBA program.
Business COGS Tuition and Fees[3]
| | | |
| --- | --- | --- |
| Tuition: $785 per credit/s.h. | Fees: $165.40 per s.h./ credit | Total: $950.40 per s.h./credit |
Estimated total cost of nine (9) credits in the Business COGS program: $8.553.60
Streamlined Business COGS Application Process for Rowan MSN Candidates
Apply to the Business COGS using the Rowan Global Application Form

Waived for Rowan MSN candidates: application fee and undergraduate transcripts.
Required for Rowan MSN candidates:

Current professional resume
Degree conferral confirmation for Rowan MSN program

Once you've submitted all required components of your COGS application, please send an email to GraduateBusinessStudies@rowan.edu including your full name, phone number, student ID, and a statement that you would like to be considered for the expedited review process for the Business COGS Healthcare Pathway program for Rowan MSN Candidates.
Accelerated Master of Business Administration (MBA)
Following MSN and Business COGS Completion
Expedited application process: Completion of the Business COGS program with a 3.5+ GPA makes MBA applicants eligible for an expedited admission decision process, including waivers of GMAT, letters of recommendation, and application fee.
Accelerated MBA Degree completion: Potentially satisfy General MBA requirements with as few as six (6) additional graduate business courses (or 18 credits /s.h.).
The MBA program requires fourteen (14) graduate business courses (or 36 credits/s.h.).

Transfers: All five (5) Business COGS courses earned can satisfy core MBA requirements.
General MBA: Three (3) MSN courses can transfer to satisfy nine (9) credits of General MBA elective requirements.
Concentration: Three (3) additional elective courses required to be awarded a concentration in Accounting, Finance, Management, MIS, Supply Chain and Logistical Systems, Data Analytics, Business Analytics, Entrepreneurship, Organizational Leadership, Human Resources Management* or Sustainable Business*.
Foundation Work: Additional courses are required for applicants that did not previously complete business undergraduate coursework. Please see the Graduate Program Foundation Fact Sheet for more information.
*Pending final approval from Rowan University Leadership and targeted to launch Spring 2022 
COGS and MBA Questions and Support 
Eligibility and advising

for Rowan MSN students

Carmen McDonald Ph.D., RN, AHN-BC, NEA-BC, NE-BC 

Senior Lecturer MSN Program at Rowan University 

 

Academic program questions for COGS and MBA

Jennifer Maden, Assistant Dean and Director

Jason Salvatore, Program Coordinator & Academic Advisor

Rohrer College of Business Graduate Programs at Rowan University

 

Logistics and mechanics of the application process for MSN, COGS and MBA

Tendai Vengesa, Admissions Recruiter, COGS & MBA Support

 

John Coulter, Admissions Specialist, MSN Support 

coulterj@rowan.edu  |  856-256-5573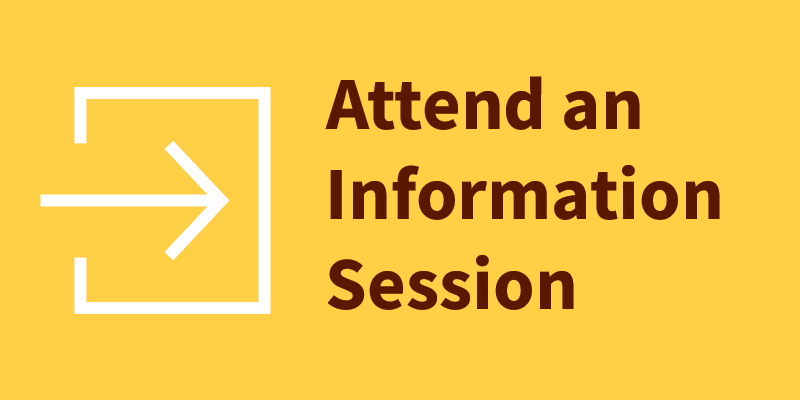 [1] Requires completion of a Foundation pre-requisite course of ACC 03405 Foundations of Accounting. See the Graduate Business Program Foundation Fact Sheet for options on satisfying these requirements.
[2] Requires completion of a Foundation pre-requisite course of MKT 09200 Principles of Marketing. See the Graduate Business Program Foundation Fact Sheet for options on satisfying these requirements.
[3] Quoted in 2018-2019 tuition dollars and subject to additional fees, foundation courses, and possible changes in tuition.