Xia (Linda) Liu
Xia (Linda) Liu
Xia (Linda) Liu, Ph.D.

Assistant Professor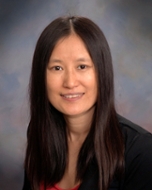 Contact Info
856-256-4033
Business Hall, Room 322
Biography

Xia Liu holds a PhD in Marketing from Louisiana State University and an MBA from Thunderbird, School of Global Management. Dr. Liu's research interests include digital marketing, marketing analytics and marketing strategy. In particular, she investigates how marketing professionals can take advantage of marketing analytics to generate customer insights and to improve business performance in this digital age. She teaches International Marketing and Internet Marketing.
Education
Ph.D., Marketing, Louisiana State University
M.B.A., Marketing, Thunderbird, School of Global Management
M.S., Education, Brigham Young University
B.A., English Education, Shandong Normal University