Rohrer Alumni
Rohrer Alumni
Rohrer Alumni Advisory Council
The Rowan Alumni Association comprises of 78,000 plus members to represent the rich history of our University - from Glassboro Normal School to Glassboro State Teachers College, Glassboro State College, Rowan College of New Jersey, and now, Rowan University. Since its founding in 1971, the Alumni Association has worked to maintain a lasting and positive relationship between our dedicated graduates and the University.
All former students of the Rohrer College of Business (RCB), as well as the faculty (current and emeritus) and staff, are entitled to membership of the Alumni Advisory Council (AAC). Organized by alumni of RCB, the Alumni Advisory Council helps enable former students and faculty to network within the college itself as well as with the entire University. Supporting their alma mater in various ways, alumni can also participate in the Mentorship program to help students maximize their potential and enhance their experiences both in and out of the classroom. For more information on AAC membership or getting involved in the College of Business, please email Assistant Dean of the Rohrer College of Business, Karen Teller, or complete this electronic form
Officers currently include Co-Chair: Steffanie Lerch | Co-Chair: Angelo Pinti | Secretary: Ken Drewes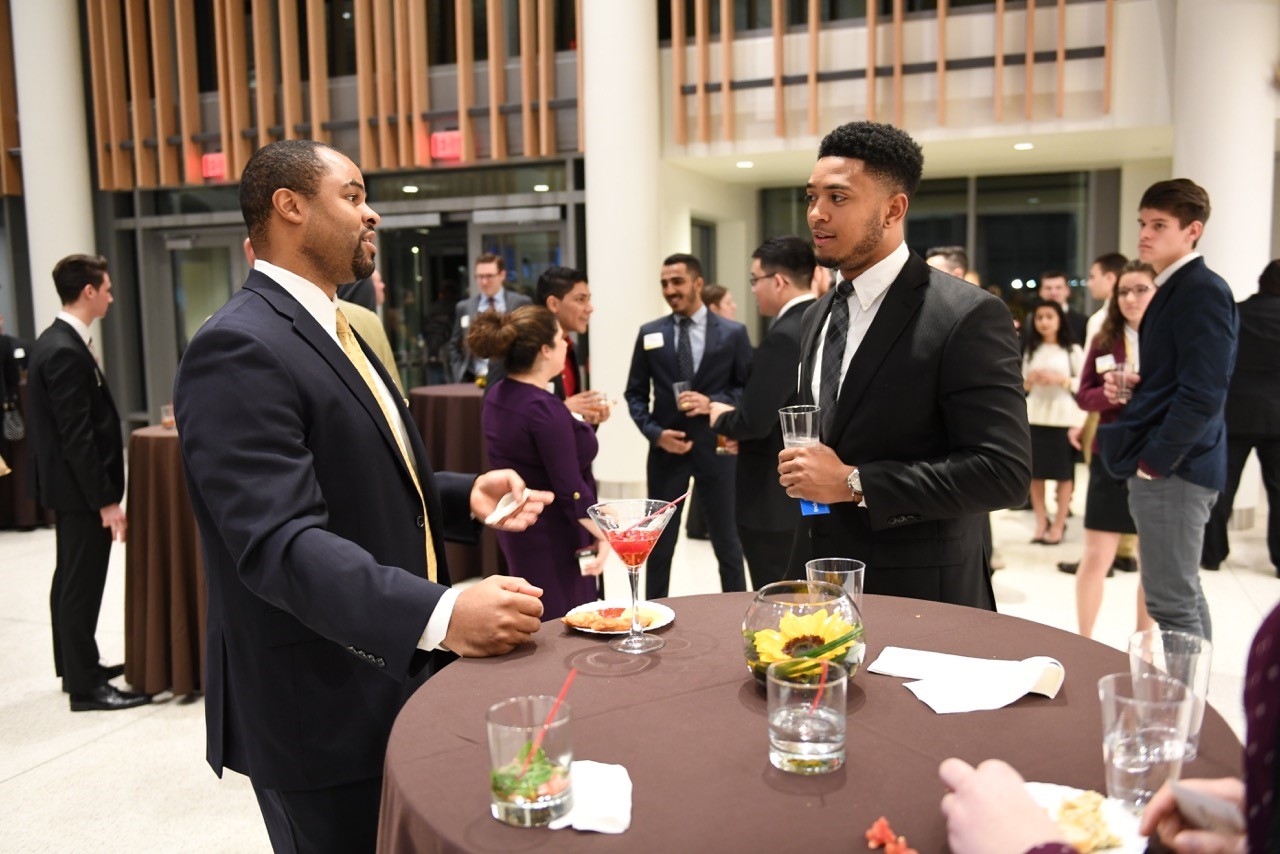 From Alumni to Mentor
As an RCB Alumni, be part of something special as you help aid a Rohrer College of Business student through a successful academic and professional journey.