COVID-19 Information
COVID-19 Information
Dear Rohrer College of Business Students:
Despite all the ups and downs of the last two weeks, I hope you've had time to decompress and even have some fun!  
Your professors have been preparing non-stop to deliver your coursework online and are committed to helping you successfully complete the semester.  Hopefully, they have been in touch and provided you with a sense of what's ahead.  Each will continue to provide "office hours" and they welcome you to reach out with your questions and concerns.
Beyond the classroom, we are making every effort to ensure that you continue to receive the full range of career planning, job search, advising and other services that we pride ourselves on.  Almost all of the one-on-one advising, career readiness training, and business community engagement activities that we had planned for the spring will be offered virtually.  We will even hold an online version of our yearly New Venture Competition.  To stay informed, please remember to check ProfLink for any upcoming virtual events as well as check your email regularly…now that we are operating remotely, this is more important than ever! 
I'm proud of our faculty and staff who have stepped up to ensure that those of you who are about to graduate will do so on time and that each of you continue to receive the quality education you deserve.  I realize that these changes are stressful to all members of the College of Business community, but I'm heartened by the camaraderie I witness every day as we respond with agility and grit to our shifting circumstances.
I hope each and every one of you has a productive rest of the semester!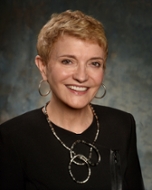 Sincerely,
Dean Sue Lehrman  
Resources
Missing the Faculty? Watch these great videos.
Professor Casper
Professor Shen
Professor Kendrick
Amie Ryno
Professor Liguori
Professor Folkinshteyn