MBA Program Refresh
MBA Program Refresh
MBA program refresh: Greater flexibility, increased possibilities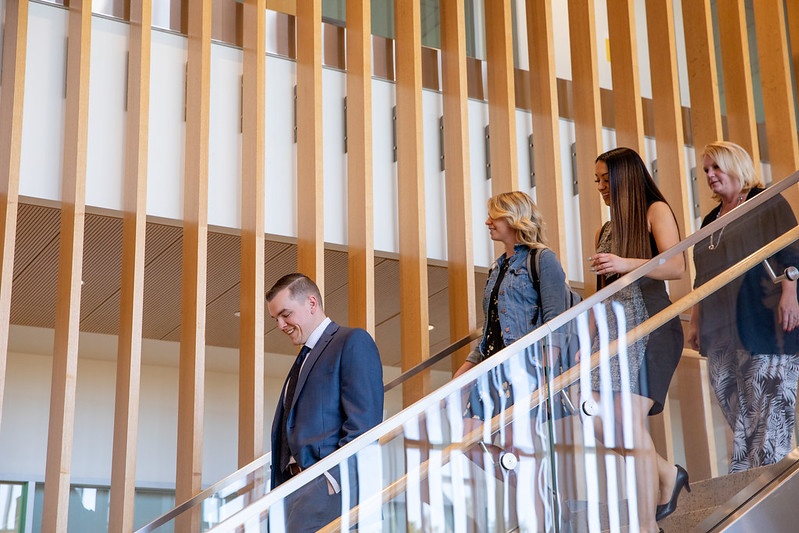 An increased flexibility in RCB's newly refreshed MBA program is expanding students' options, helping them meet the demands of their busy professions and goals.
Students can customize their degrees by capitalizing on newly developed Concentrations, which are highly focused groupings of business knowledge that students can combine in a variety of ways to maximize their individual pursuits. Required core courses account for half of the 36 credits required for an MBA, while students are free to arrange the remaining 18 credits based on their particular study pathway and career objectives.
"Students can choose two related Concentrations to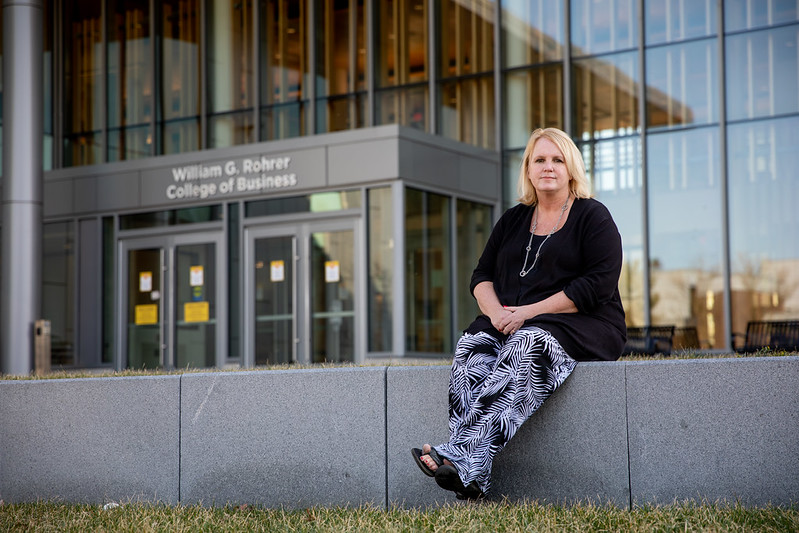 build depth, two distinct Concentrations to build breadth or choose one Concentration and three elective courses across disciplines to gain a wide view from varying perspectives," said Assistant Dean Jennifer Maden.
Concentrations now include Accounting, Cannabis Commercialization, Data Analytics, Entrepreneurship, Finance, Human Resources Management, Management, Management Informations Systems, Organizational Leadership, Supply Chain and Logistical Systems and Sustainable Business. 
The Graduate Curriculum Committee updated the program based on many sources, including trends in graduate management education, AACSB Emerging 2020 Standards, regional competing programs, RCB's Executive Advisory Council, student and faculty surveys, and examples of AACSB-MBA programs with flexible content.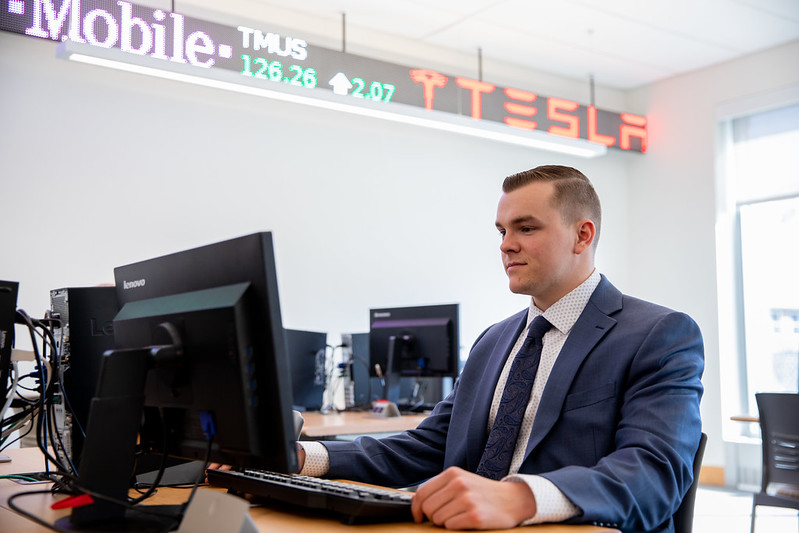 The program was designed to further enhance content fluidity, problem-solving skills and collaboration. The curriculum also was adjusted to meet changing accreditation standards and priorities, such as responsible leadership and sustainability.
"Students have a lot more control over choosing where they want to spend their time and energy and where they want to focus their intellectual growth and career," Maden said. "With the most customizable MBA curriculum in the region, students will have the ability to hone their skills in specific areas of business—or build knowledge across sectors—to expand their insights and set themselves apart from the competition."
Pictured above: Top: With new program changes, MBA students like (left to right) Jordan Wisser, Kaitlyn Anthony, Caitlyn Burnes and Kelli Stout can further customize their degrees to meet their career goals. Center: MBA student Kelli Stout. Bottom: MBA candidate, Jordan Wisser.