Stephanie Weidman
Stephanie Weidman
Stephanie Weidman, Ph.D.

Professor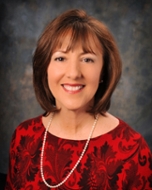 Contact Info
856-256-4225
Business Hall, Room 438
Biography

Stephanie Weidman holds a Ph.D. in Accounting from Drexel University. She has an M.B.A. degree from Duke University and a B.S. in Economics from the University of Delaware. Dr. Weidman worked as a Financial Manager for a corporate 500 firm for a number of years and is professionally certified as a C.M.A. She teaches Accounting Information Systems, Entrepreneurial Accounting, Principles of Accounting I & II, and several accounting electives in the M.B.A. program, including Financial Statement Analysis, Advanced AIS & Process Controls, and Capital Budgeting. Dr. Weidman received the Stillman School of Business at Seton Hall University and NJPRO Foundation Bright Idea Research Award for her 2011 research paper on the topic of environmental accounting, and was the recipient of the Leo C. Beebe Rohrer College of Business Faculty Leadership Award in 2016 and 2008, and the 2005 Management Institute Bridges to Industry Award. She was named the Accounting Professor of the Year in 2016, 2010 and 2008, and received the College of Business Professor of the Year award in 2000. She is the coordinator of the Accounting Mentorship Program, Chair of the Department of Accounting and Finance, and serves on numerous department, college, and University committees and task forces.
Education
Ph.D., Accounting, Drexel University
M.B.A., Duke University
B.S., Economics, University of Delaware