Jooh Lee
Jooh Lee
Jooh Lee, Ph.D.

Professor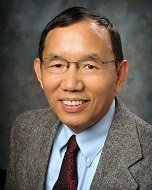 Contact Info
856-256-4035
Business Hall, Room 339
Biography

Dr. Jooh Lee is a professor of Management. He earned his master's degree at Colorado State and his Ph.D. at the University of Mississippi. He joined the Rowan University faculty in 1988. He teaches courses primarily in operations management (undergraduate), Advanced Operations Management and Strategy (MBA), Managerial Decision Making Tools (MBA), and Business Forecasting (MBA). His main research areas of interest include cross-national studies on operational linkages between strategy and performance, particularly with respect to the strategic impact of business and operations strategy, sustainability, corporate reputation, technology (R&D), and CEO compensation on diverse measures of performance and productivity.
As a very prolific author, his articles are in the area of International business and economics with special emphasis on strategy and performance, sustainability with respect to environmental and social issues, CEO compensation, reputation, and information technology across countries. He has published over 130 scholarly articles including more than 65 publications in 50 different refereed journals and has received more than dozens of professional accolades.He was formerly a holder of The Campbell Professorial Chair.
Education
Ph.D., Management Science, Business Policy and Strategic Management, The University of Mississippi
M.S., General Management with Quantitative Methods, Colorado State University