RCB Honors Dynamic Duo
RCB Honors Dynamic Duo
RCB Honors Chamber's Dynamic Duo
Find What You Love
Decades after earning degrees on Rowan's campus, Debra DiLorenzo, '76, M'87, CEO and president of the Chamber of Commerce Southern New Jersey in Voorhees, returned as RCB's Commencement speaker. Also, she and Kathleen Davis, '81, chamber executive vice president and chief operating officer, received RCB Medals of Excellence at the RCB Commencement Ceremony on May 14th.
Known as the "dynamic duo," DiLorenzo and Davis began working together as lobbyists for South Jersey Gas in Folsom. Thereafter, their careers briefly took them on separate paths. When DiLorenzo landed a position with the chamber in 1994, she knew she had to bring Davis along with her.
"I begged Kathy to come with me. I knew that what I didn't have … she had," said the Longport resident.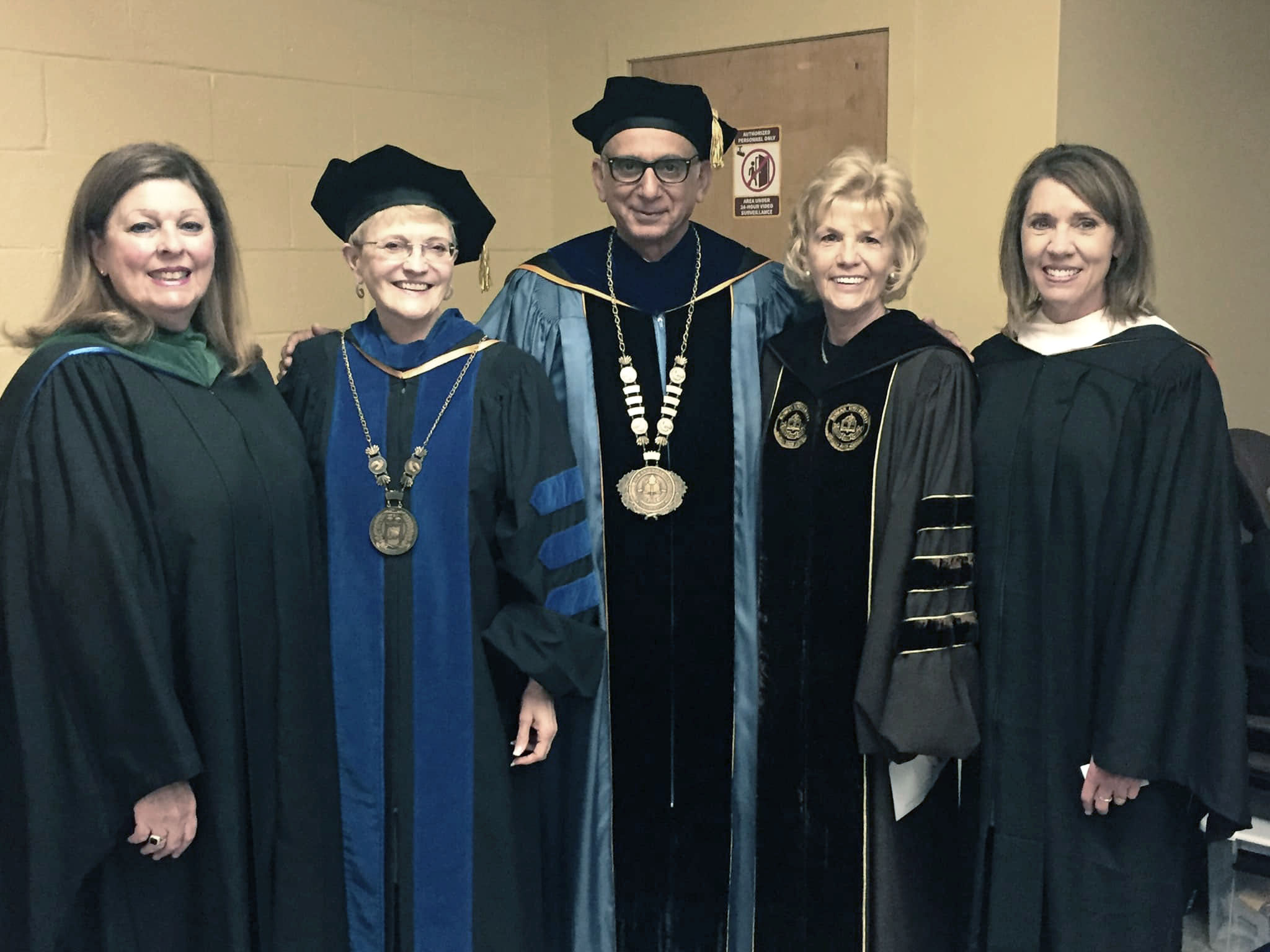 "As a team, we could take the chamber to the next level and we did. It's very important to me that we're both receiving recognition from our alma mater because she was such a big part of my personal success and the success of the chamber."
DiLorenzo and Davis, who will retire together from the chamber at the end of this year, maintain strong ties with the College in their chamber roles. "The Rohrer College of Business is producing the future workers, whether they will be mid-management or executives," DiLorenzo said. "For the College to understand how current leadership in companies and organizations feels about what traits and characteristics are needed by the future workforce is very important."       
During her commencement speech, DiLorenzo had these words to say to the 2019 graduates "Have 'you found what you love?'  If you have, revel in your ability to connect your dots; if you haven't, trust in your heart and intuition as you pursue your journey—they somehow already know what you truly want to become.
When you get there, think fondly of this institution, your professors, fellow classmates, friends and family who have shaped and influenced you. And no matter how the world changes over your career, never stop loving what you do!" - Debra DiLorenzo '76, M'87
Pictured above (Left to Right): Deb DiLorenzo, Dean Sue Lehrman, President Ali Houshmand, Linda Rohrer, and Kathy Davis.
To read more about the RCB Commencement, Click Here