RowanSOM Alumni
RowanSOM Alumni
Medical student earns MBA to expand opportunities
When a NASCAR driver zips into the pit, crew members have mere seconds to refuel the car, replace tires, complete repairs and send the car back out onto the track.
Operations managers have studied this carefully choreographed operation to increase efficiency in emergency rooms when treating patients in cardiac arrest.
The NASCAR lesson hit close to home for medical student Nathan Carroll, M'19, D'21, who learned it as an MBA student in the Rohrer College of Business, taking a year off from Rowan's School of Osteopathic Medicine to earn the degree.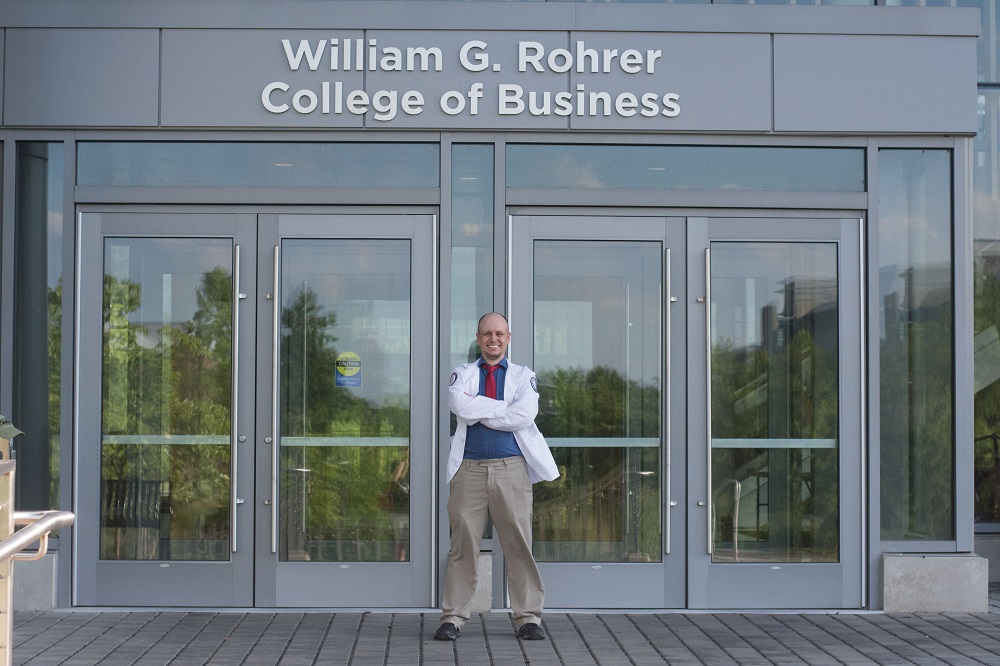 "It's interesting how certain disciplines in business can be applied in unique ways," said Carroll, of Washington Borough, Warren County. "The creativity of how different disciplines could be applied to novel situations taught me a tremendous amount. I saw that again and again."
After working as a social worker for several years, Carroll pursued a medical degree to better serve families, planning to become a psychiatrist so he can provide underserved populations with access to psychiatric assistance.
"If you want to be successful, you need the financial component as a tool so the venture can sustain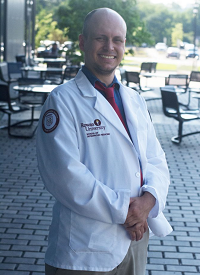 itself," said Carroll, "I thought the MBA would be a perfect vehicle for that, where I could learn all of these tools, sustain myself and be my own boss."
Through the MBA program, he learned about the different layers of organizations and how each level is interdependent upon the upper levels.
"That's something I would not have understood until much later in my career because you're so narrowly focused on what you have to do," he said.
And, like a valued member of a NASCAR pit crew, he learned the importance of versatile skillsets.
"I have so many more options," he said. "With this background, I could start my own practice. I could work in an entrepreneurial situation. But I feel confident in any direction."