Greg Payton
Greg Payton
Alumnus brings business experience to the classroom
Lecturer Greg Payton is new to RCB's full-time entrepreneurship faculty, but he's anything but a stranger to the College.
A 2014 RCB management graduate, Payton earned a master's degree from Drexel University's Close School of Entrepreneurship. Since then, he has inspired RCB students as an adjunct professor and served on the Rowan University Alumni Association Board of Directors and as chair of the Rowan Center for Innovation and Entrepreneurship Advisory Council.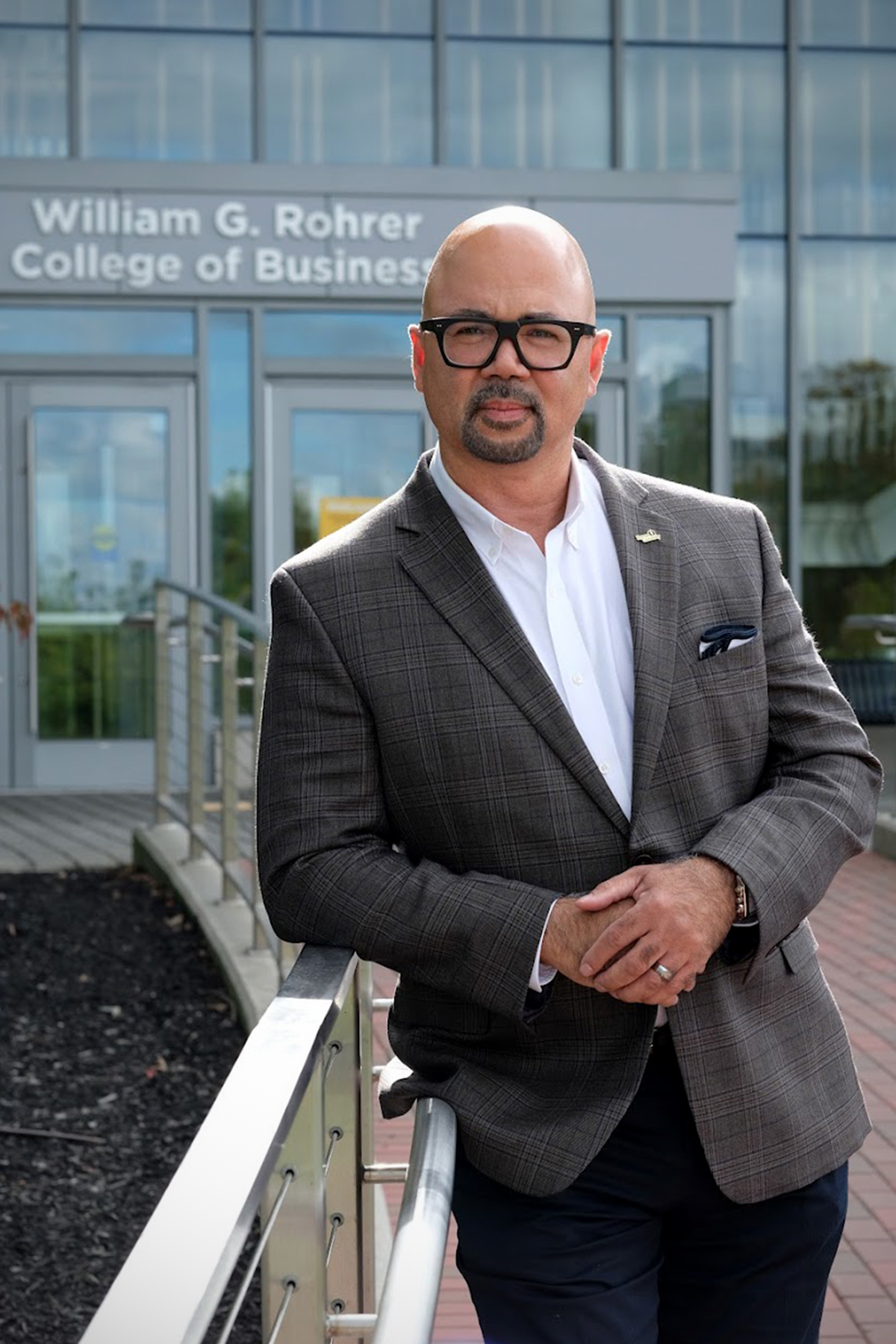 His return to RCB was a calling, he explained. As an undergraduate, he forged a long-term relationship with Professor Kimble Byrd, a founding member of Rowan's entrepreneurship faculty. "He made such an impression on me as an educator, mentor and friend that I started the Kimble Byrd Medallion in perpetuity, which is awarded to a graduating senior in the entrepreneurship program at Rowan, as my way of giving back."
A retired major in the U.S. Army Reserves, Payton worked for PNC Services Group in Philadelphia, capping off his 23-year career with the corporation as vice president of technology and innovation and then vice president of diversity and inclusion.
While in technology and innovation, he launched the award-winning Technology Wish program. PNC collaborated with the Free Library of Philadelphia to train more than 80 preschool teachers to use technology in the classroom. Payton also supported the White House TechHire Initiative, partnering with members of the business community to identify nontraditional sources of talent, people who did not have the opportunity to complete a college degree. "It allowed PNC to provide mentorship, internships and pathways into PNC. Traditionally internships were for college students. This was the first of its kind," Payton said.
In the classroom, he encourages students to help others and recounts his business experiences. "I'm proud to be able to share with students real-life examples of successes as well as failures and share tips for taking those failures and using them as learning opportunities," he said.
Payton also is co-director of the Rowan Center for Responsible Leadership, along with Dr. Jordan Howell, associate professor of sustainable business in RCB and Rowan's School of Earth & Environment.
In this role, he plans to develop corporate partnerships to make a societal impact and add a robust student component. "It gives students a chance to learn what it's like to work for a company, such as a nonprofit, healthcare company or in sustainability," he said. "You can teach content and best practices, but you cannot recreate that experience in the classroom. It has to happen experientially."
Pictured above: Lecturer Greg Payton motivates students to learn and serve.