Rose Dickman
Rose Dickman
Transfer student dives into RCB opportunities
Even before she arrived at RCB, Rose Dickmann, '20, a supply chain and logistics major from Mount Laurel, was ready to plunge into all the school had to offer.
A transfer student from Rowan College at Burlington County, she applied to the University for RCB's well-regarded supply chain and logistics program.
"I really liked the small class sizes in the business school and University because they allow me to get to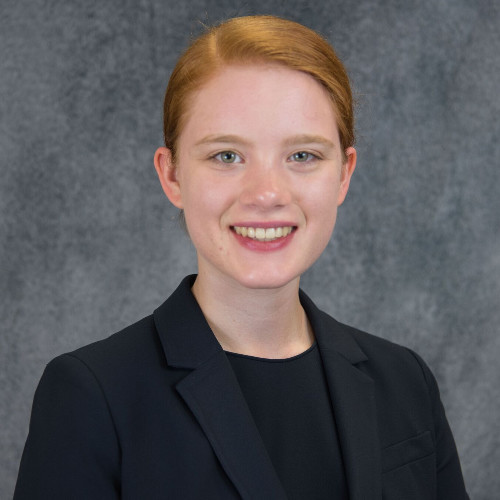 know my professors," Dickmann said. "It feels more personalized."
She also was attracted by the College's emphasis on internships and the Rohrer Center for Professional Development (RCPD).
Shortly after she was accepted— before she even entered a classroom — Dickmann contacted the RCPD for professional direction and found a summer internship with Lifeblink, a social media platform.
As a student, she won and modeled a Brooks Brothers business ensemble during the 2018 RCPD Dress for Success event, refined her networking skills at Mocktails, a simulated networking event, and connected with professionals during Management Information Systems (MIS) and Supply Chain Industry Night.
Hard work paid off when she landed a second internship at DuPont's Wilmington headquarters last summer. "It provided a lot of insight into what it's like working in supply chain and I had a lot of networking opportunities," she said. "Working at DuPont also helped me appreciate how amazing it is to work at a global company. I was able to talk and work with people from around the world."
As graduation draws closer, Dickmann seeks a position in supply chain strategy and continues to hone her skills and network through the RCPD. RCB also chose her to attend a Beta Gamma Sigma Global Leadership Summit near Chicago.
"It was a good opportunity to learn different business skills and hear more about the future of work," Dickmann said. "It provided me with a new experience that I could talk about in interviews and it also made me feel like a better-rounded student."