Rohrer Center for Professional Development
Rohrer Center for Professional Development
RCPD events groom students for success
During a job search, even the smallest decision can have major consequences.
To strengthen students' odds for success, the Rohrer Center for Professional Development (RCPD) offers countless services to help them shine.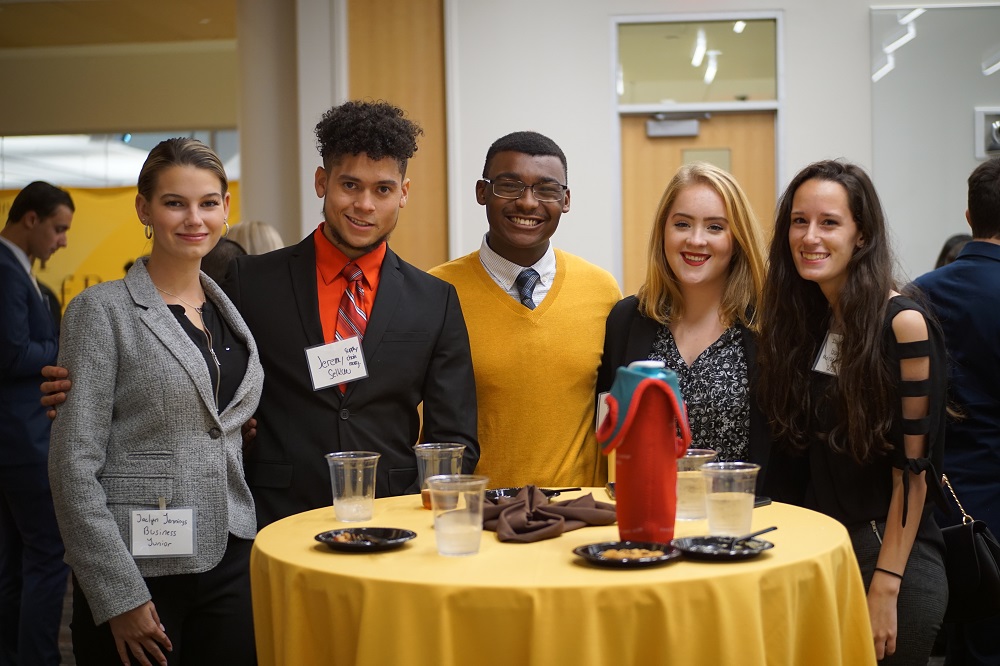 Dress for Success, a business fashion show, helps students distinguish between business casual, business professional and other types of professional wear and learn how to dress appropriately for various occasions.
This year's event, sponsored by Ocean First Bank, PNC, WithumSmith & Brown CPAs, Kramer Beverage Co. and Sureway Property Management, drew about 70 students.
Sean Hand, AKA the "Awkward Networker," works full time for KPMG and was master of ceremonies. "We tried to make this year's event as interactive as possible,"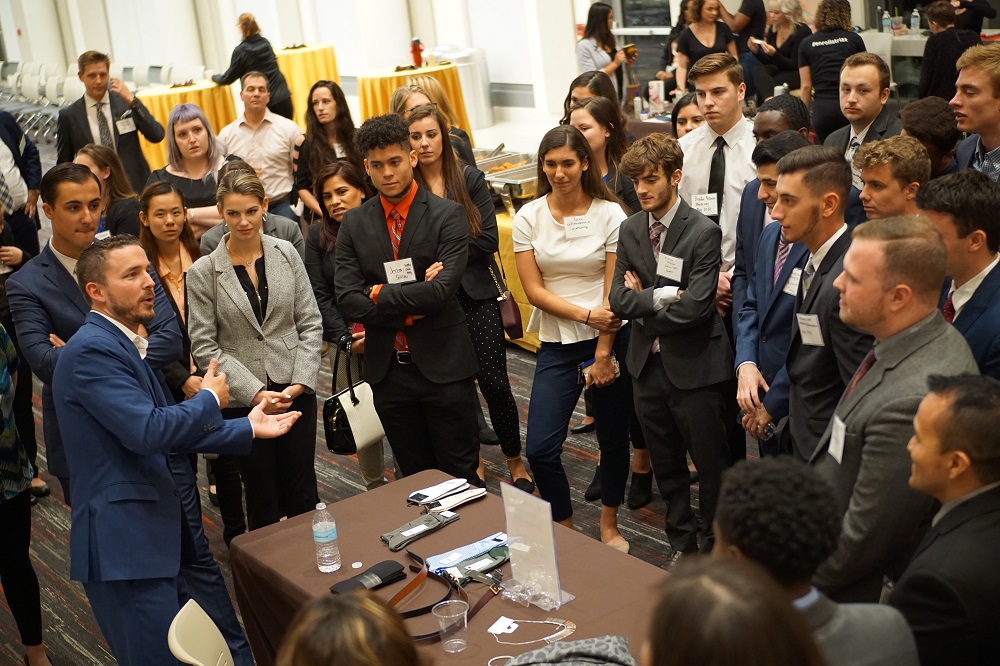 said Elisabeth Parker, RCPD employer relations associate. "He was very engaging with the students, teaching them how to network and what is involved in a first impression."
Selected students showed off attire from Banana Republic, which partnered with RCPD for the event. Rizzieri Salons offered hair and makeup services for the six models and provided demonstrations and advice to students on dressing professionally and Banana Republic hosted an interactive table with a tie-tying station and taught students how to accessorize with jewelry.
In addition, this fall nearly 400 students attended the College's Accounting, Finance and Management Information Systems (MIS) Expo. Students met with 65 employers to discuss available positions and hiring timelines. "We encourage students of all levels to attend to gain a better understanding of hiring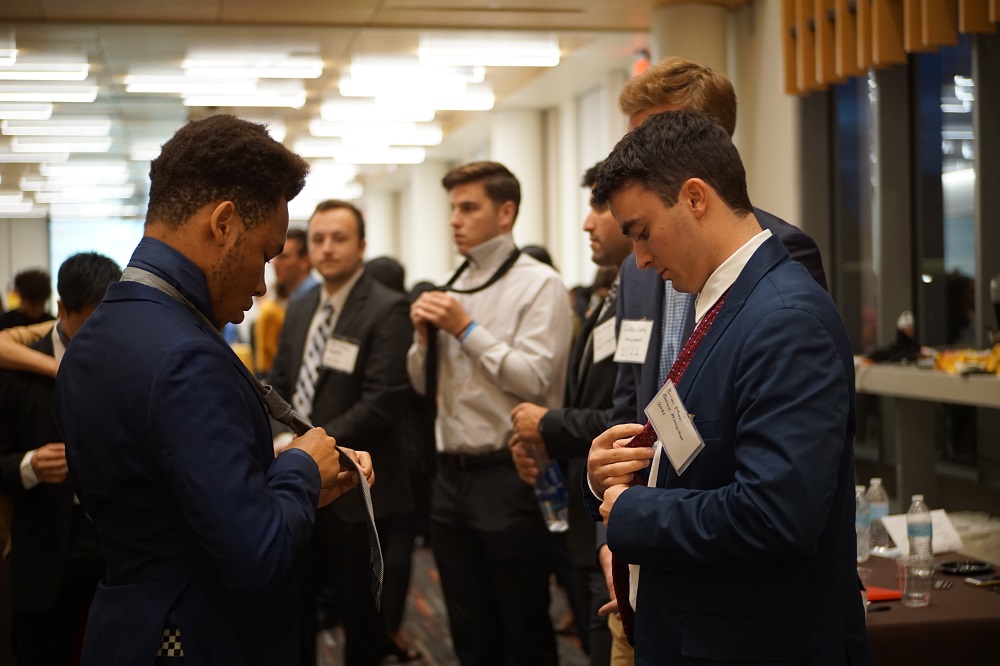 timelines because companies hire a lot sooner than many students think," Parker said.
Leading up to the event, professionals taught on-campus workshops and RCPD hosted assorted clinics and workshops to prepare students for the expo. Campus Philly also provided free headshots for students.
Events like Dress for Success and the Accounting, Finance and MIS Expo boost students' confidence. "It may seem intimidating, but once you get that little push to attend, it's very rewarding," Rachel DaGrosa, '20, a RCPD staff member and human resources and management major from Washington Township. "Getting that little bit of career insight about what you're going to do after these four years is helpful to any student."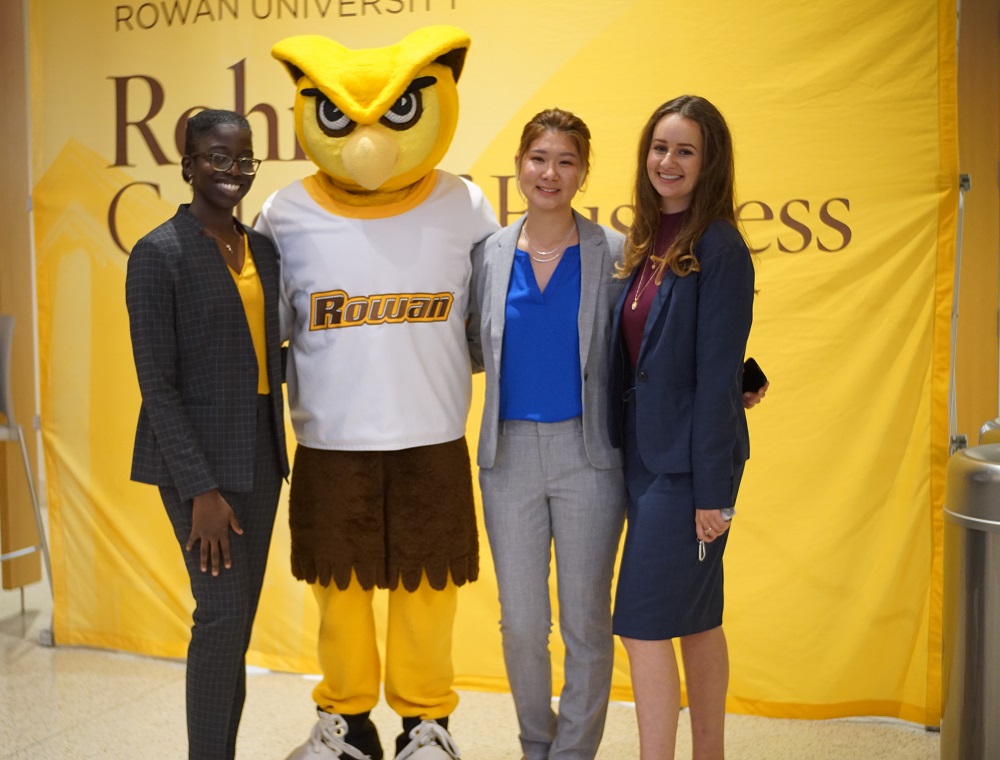 Employers seek candidates with good communication skills, Parker said.
"We're trying to teach students how to network and communicate. We drive home those soft skills as well as the hard skills that they learn to make sure they know that networking is a huge part of helping them find a position."