RCPD Career Fair
RCPD Career Fair
Business Etiquette Fairs: New events supercharge students' career-search skills
Students are even more polished and poised for networking opportunities, thanks to new events sponsored by the Rohrer College of Business Center for Professional Development (RCPD) and generous donors.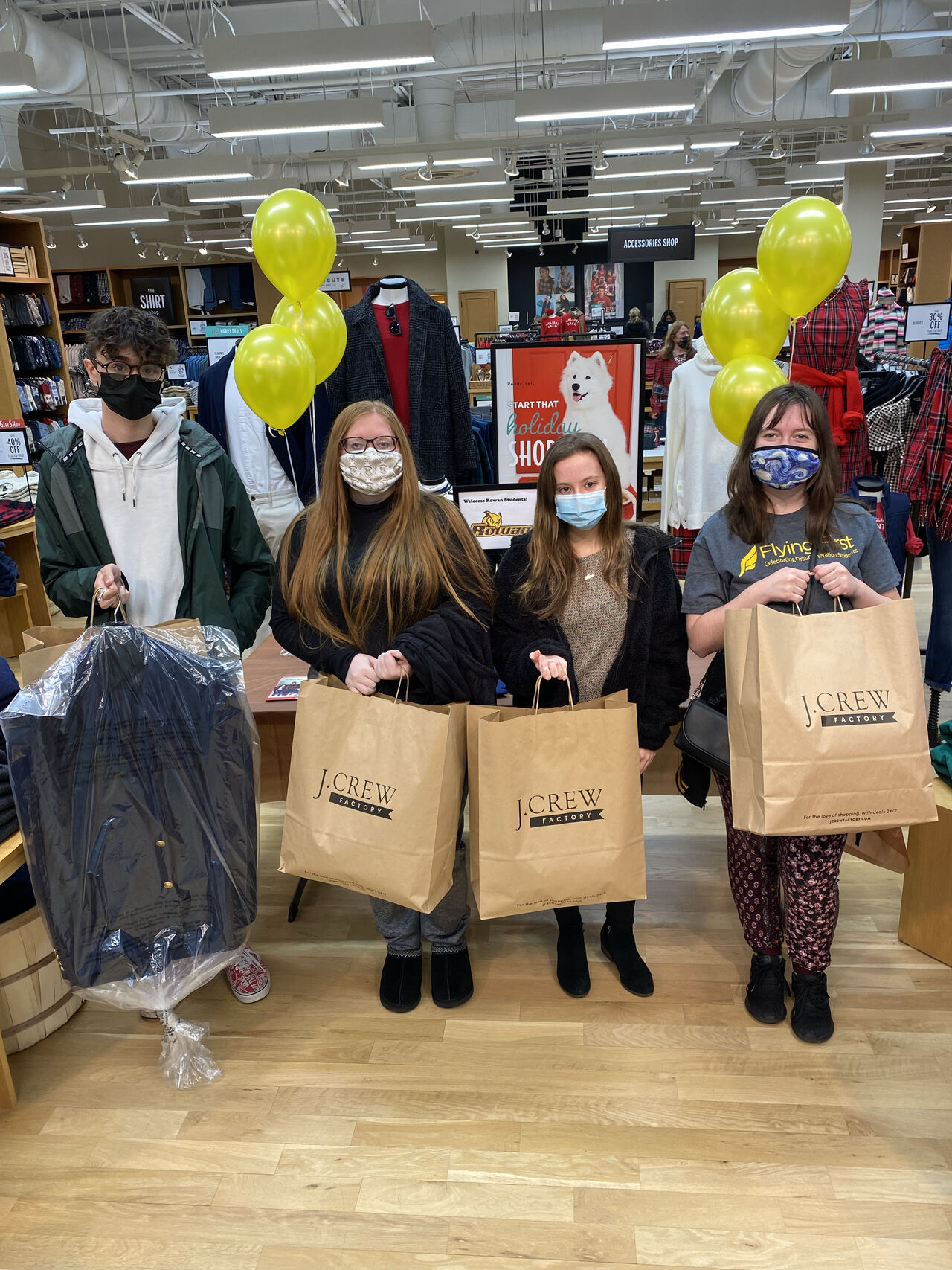 The Business Etiquette Fairs, presented in the spring and fall in Business Hall, expanded on previous business dinners where students learned about proper business dining. During the Business Etiquette Fair, participants brushed up on a comprehensive range of skills as they rotated through six stations. They included a dress-for-success station, which featured the Office of Career Advancement's career closet, where students could take home donated suit pieces; professional head shots; networking; resume reviews; 30-second pitch practice; and an interview station, where students rehearsed responses to behavior-based interviewing to showcase their transferable skills.
Enterprise sponsored the fall event, and spring sponsors included F&S Fresh Foods, Republic Bank, Kramer Beverage, ABCO Insurance Agency and Delaware Valley Floral Group. RCB Alumni Advisory Council members also helped at the stations during the spring event.
"The Etiquette Fairs presented multiple areas of professional development that students need to work on to engage in the recruitment and hiring process," said Amie Ryno, RCPD manager. "They helped students feel more confident to attend the career fairs and networking events that we offer."
In addition, the RCPD hosts smaller skill-development workshops leading up to career events to help students prepare.
More than 60 students attended the fall Etiquette Fair, and attendance nearly doubled at the spring fair. A total of 14 students won professional business apparel from J. Crew between the two events, and $1,000 in gift cards for Men's Wearhouse were awarded in the spring.
One week after the spring fair, more than 350 students met with 55 employers at the College's first All-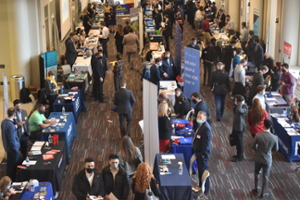 Business Career & Internship Fair in the Business Hall Hub. At a time of historically low unemployment, employers were eager to participate and there was also a waitlist of 15 additional employers. RCB implemented COVID-19 protection protocols to promote safety
"It was awesome," said Elisabeth Parker, RCPD employee relations associate. "It was so nice to be back in person. We wanted to have a business-specific event covering all business majors."
"Based on its success, I think we will hold more business career fairs," Ryno said. In addition, the RCPD will increase its partnership with Enterprise in the upcoming year.
Students are very enthusiastic about the return of in-person events and the opportunities ahead. "It's a great time to be looking for a job," Parker said.