Chris Gheysens
Chris Gheysens
Wawa CEO serves up generous helping of business advice and refreshments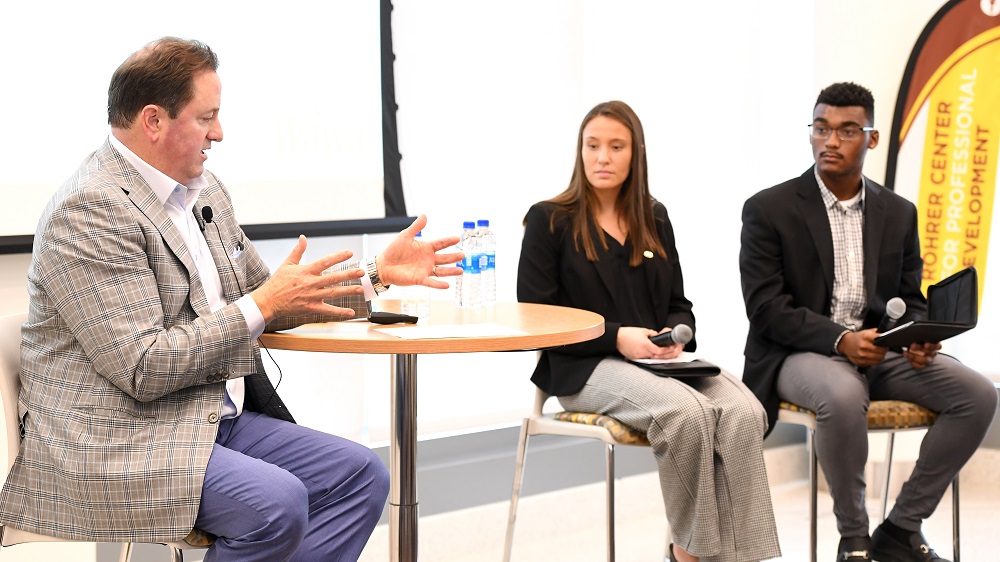 Wawa President and CEO Chris Gheysens knows how to capture the attention of college students.
"He rolled up in style with the Wawa truck, offering soft pretzels, hot chocolate and coffee," said senior Maksim Berlenbach. "Especially towards the end of the semester, we definitely appreciate that coffee."
Wawa served snacks for two hours, and then Gheysens presented a talk and question-and-answer session. He shared information about Wawa, the business world and his own experiences.
Students were hungry for his advice.
"As a college student speaking to a CEO, especially one who is so close to home, it's nice to be able to be able to ask the question: How did you get to where you are today?" Berlenbach said.
The marketing major from Egg Harbor Township also enjoyed learning about Wawa's detailed planning, which impacts everything from how much sauce to add to its new pizza to placement of electric vehicle charging stations in parking lots.
Bryan Emery '23, a marketing and management major from Hightstown, appreciated Gheysens' in-depth answers and step-by-step explanation of the courses he took, the skills he learned and how students should incorporate them into daily life. "Telling us his story from a student perspective and from a CEO perspective definitely helped me," Emery said.
"The most valuable advice he gave is extremely important to remember while on the job hunt: Work for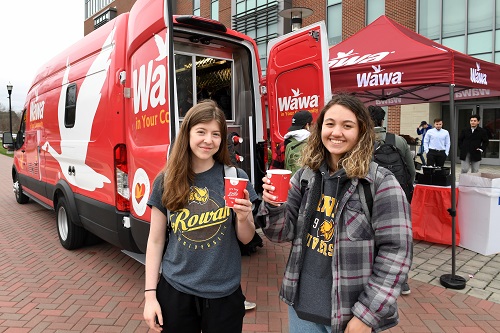 a company that aligns with your core values," said Sarah Moschini, '22, a dual management and finance major from Southampton.
"As I look at my June start for Goldman Sachs, I plan on immediately taking his advice. I will establish connections with those around me to gain insight. Having a mentor as I start my career will be beneficial, and I am glad I was able to hear this advice prior to my start date," Moschini said.
Growing up in Vineland, Gheysens has deep South Jersey roots. He graduated from St. Augustine Preparatory School in Richland and earned a bachelor's degree in accounting from Villanova University School of Business and an MBA from Saint Joseph's University. He was a certified public accountant in New Jersey. 
Gheysens served as Wawa's chief financial and administrative officer before becoming president and CEO in 2013. Previously he worked for Deloitte and Touché LLP in Philadelphia.
The event was the latest in a series of RCB conversations with C-suite executives.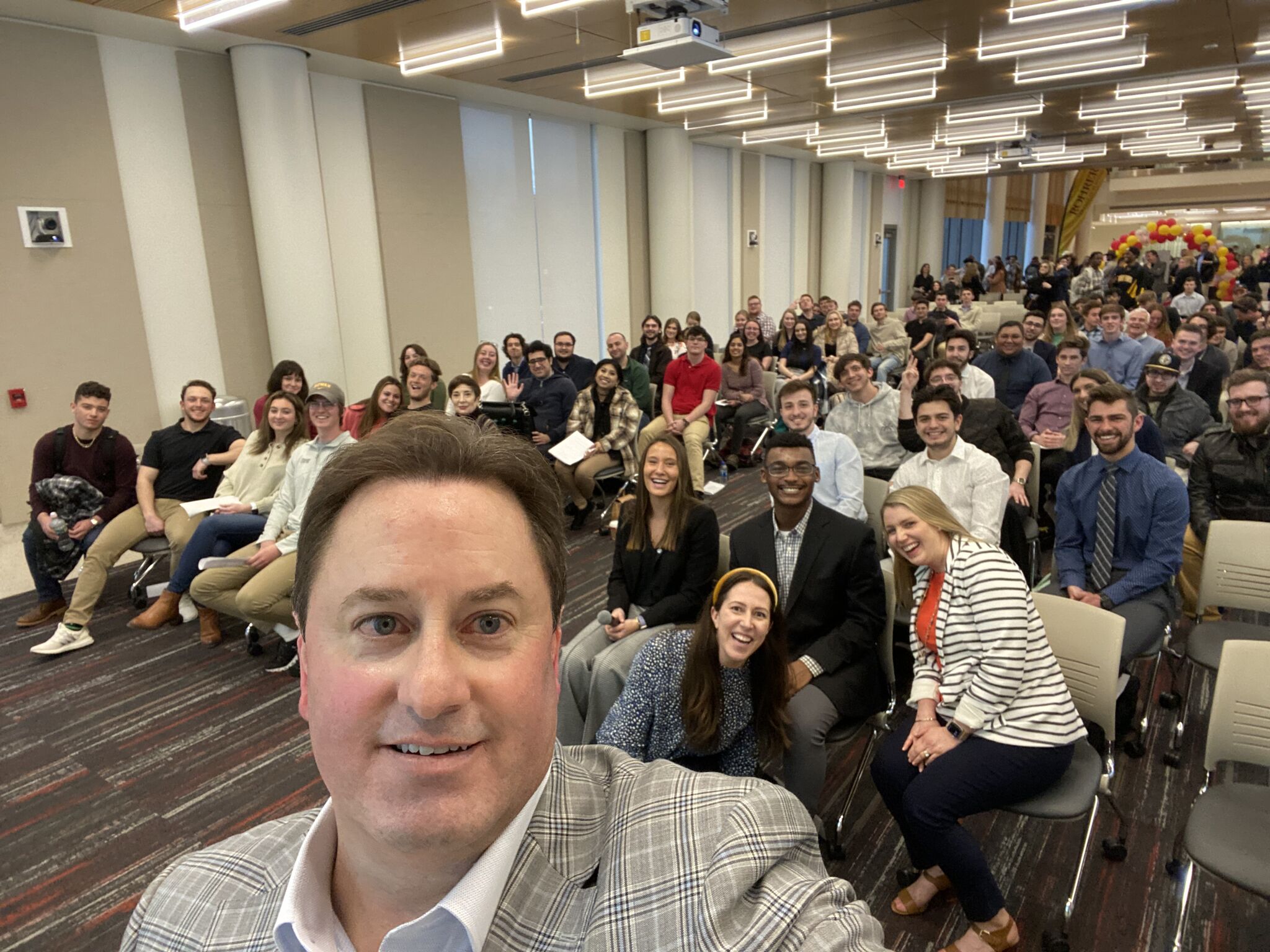 "Wawa is such a strong brand, and Chris Gheysens has an accounting background, which is such a strong major here. We thought his career path would resonate well with our students, so we reached out to Chris and his team and he happily obliged," said Elisabeth Parker, employer relations associate, Rohrer College of Business Center for Professional Development (RCPD). "They were so willing to donate their time, energy and food to Rowan students."
"Chris was very generous with his time," said Amie Ryno, RCPD manager. "The biggest take away for me was Wawa's people centered culture and that their CEO leads by example."