Multi-Billion Business
Multi-Billion Business
Management majors operate multi-billion-dollar "businesses"
Before graduation, the Rohrer College of Business (RCB) hands management majors the keys to simulated multi-billion-dollar automobile manufacturing companies. To succeed, they will need to summon many of the skills they developed at Rowan.
Through the capstone "Business Management Simulation" course, using a strategic management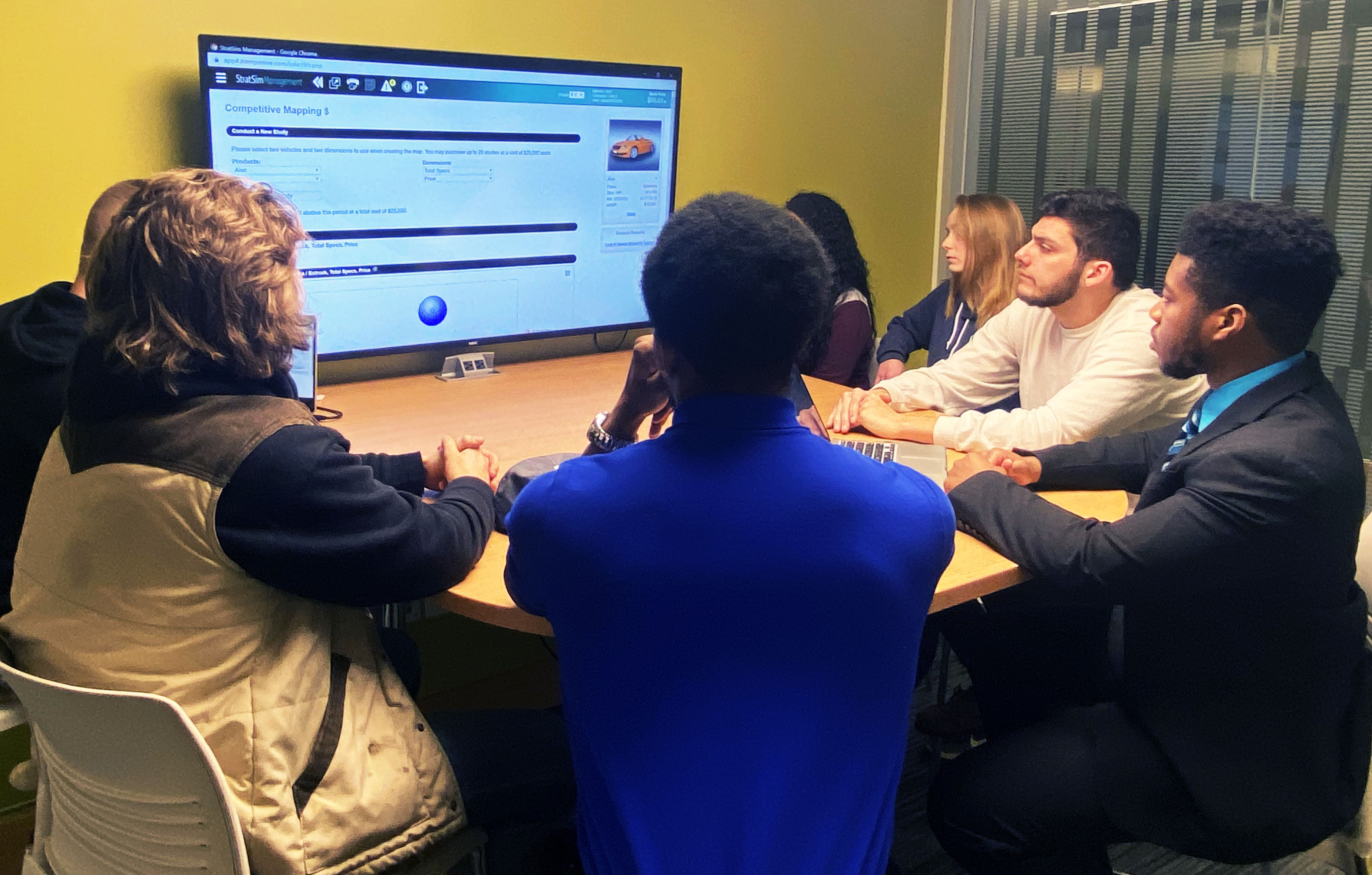 system, students work on five competing teams that manage five companies with different strengths, weaknesses and product portfolios. Within a $1.5 billion dollar budget, they design a new vehicle, bring it to market and report how well they recouped their investment.
"They have to plan and execute decisions about research and development, manufacturing, a distribution network and dealers, and all aspects of financing," said Dr. Dilip Mirchandani, chair of the Department of Management and Entrepreneurship. "There are all kinds of customer segments, so they have to understand segmentation and differentiation."
At the end of the course, each team presents their results and is ranked on the change in their firm's market value.
"At the end of the semester, they often express their appreciation for the complexity, interconnectedness and dynamism of running a multi-billion-dollar company in a competitive environment and with economic cycles," Mirchandani said.
Mirchandani explained that students need to think strategically and innovatively, to marry the strategic goals and objectives with running a company on a daily basis.
Such courses demonstrate the College's emphasis on experiential learning. "We are heavily oriented toward experiential learning," Mirchandani said. "A simulation of this kind in our capstone course is proof positive that we walk the talk with respect to hands-on experience."