SJOGCS
SJOGCS
St. John of God projects: Learning well while doing good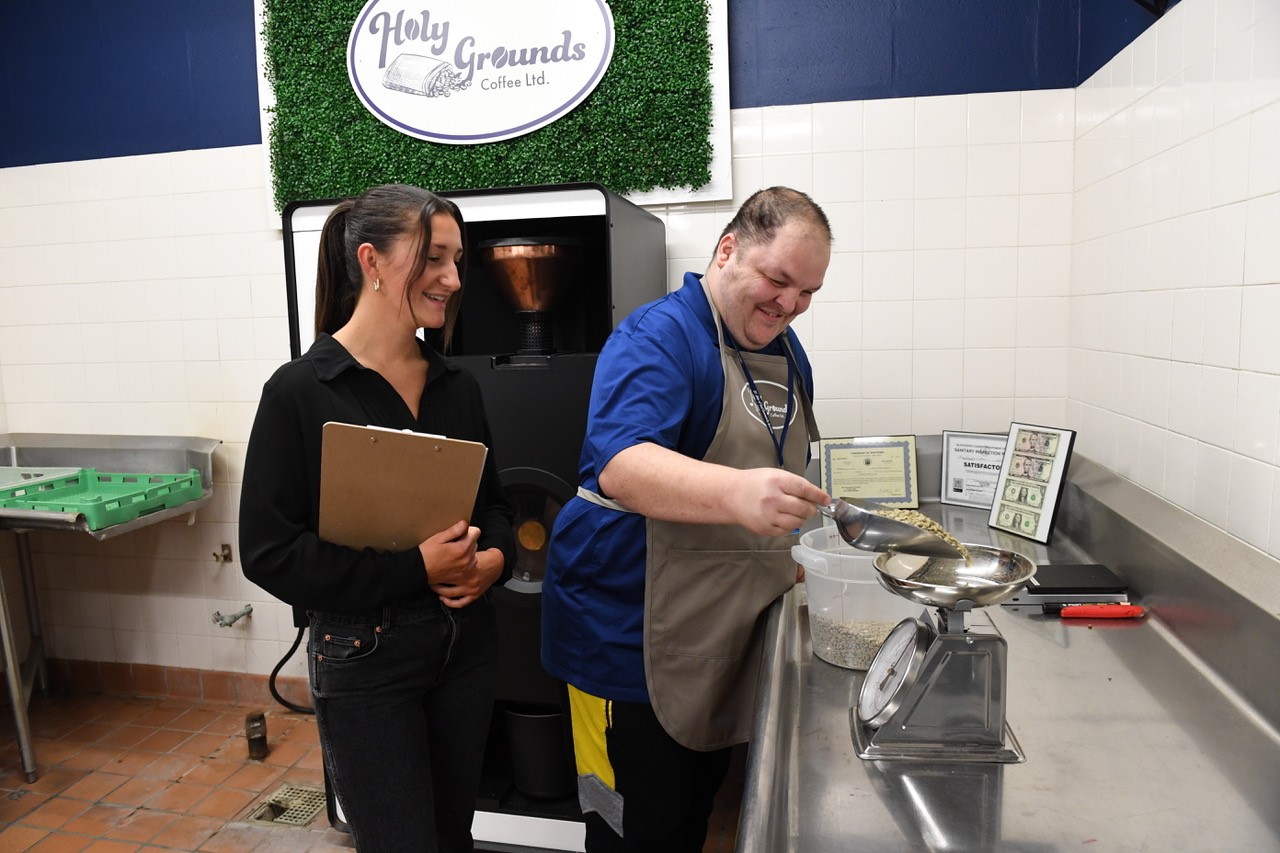 "Do good for yourself by doing good for others."
This was the advice of St. John of God, founder of the religious order that created St. John of God Community Services (SJOGCS) in Westville. The nonprofit, a Rohrer College of Business (RCB) partner, offers numerous services for children and adults with special needs, including early intervention, adult recreation, vocational services and others.
His words have a familiar ring in the College — which assigns a high priority to business for the greater good. Project-based learning is one component, where RCB students build experience while applying their skills to help companies and nonprofits flourish.
Serving as an economic engine for the region is one of Rowan University's strategic pillars, which fits in well with the RCB's mission, said Stephen Kozachyn, director of experiential learning and project-based learning coordinator. "The best way to do that is to help companies grow and pivot," he said. "Students use real-world data to solve real-world problems. They do real-world research."
Holy Grounds and more
Students lend their expertise to SJOGCS for a variety of services, such as Holy Grounds Coffee. The SJOGCS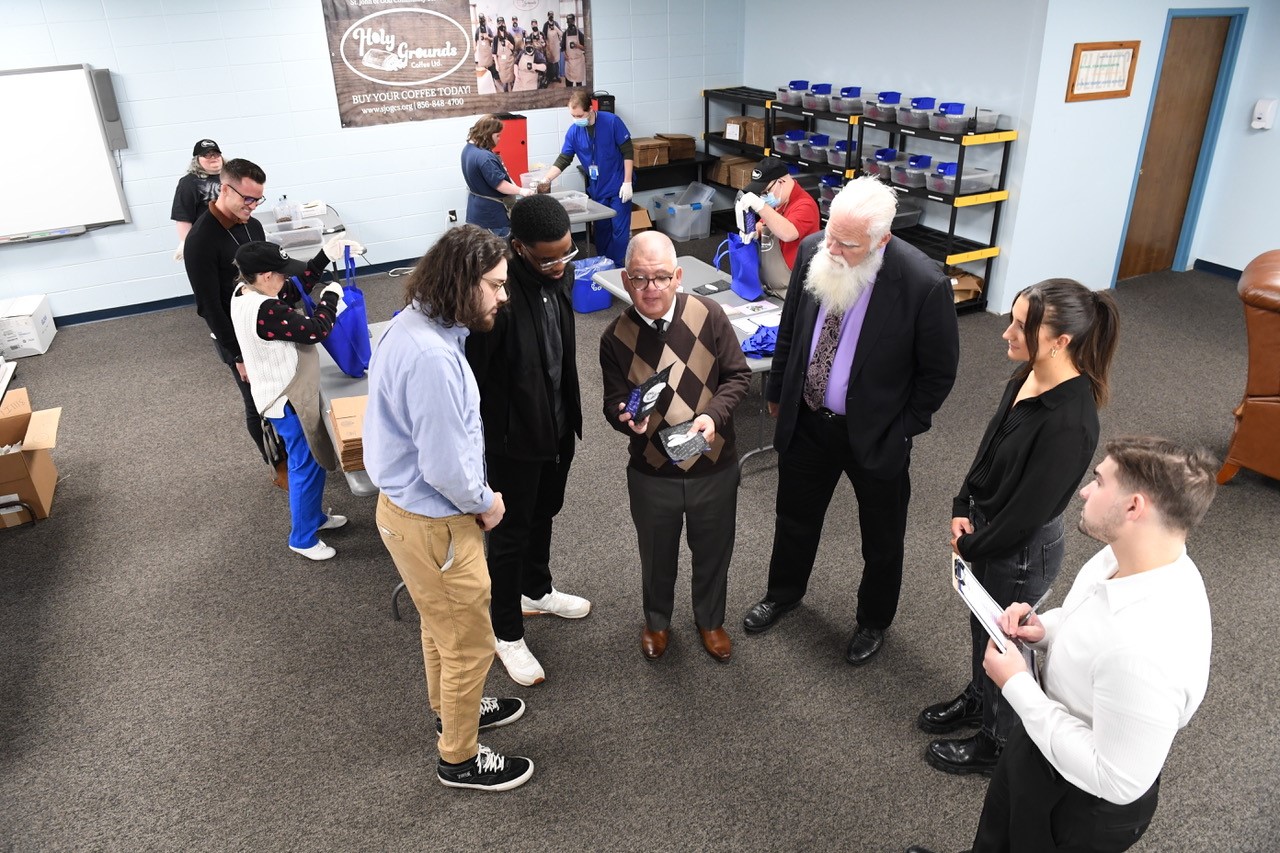 leadership team launched this program after COVID-19 disrupted its vocational services. Disabled adults in this program develop skills and get paid to work in the community or on site — performing piecework, document imaging and shredding, and roasting, grinding and packaging Holy Grounds Coffee.
"Holy Grounds Coffee is important because we can employ individuals with disabilities in actual jobs," said Cathleen Scanlon, senior executive of finance and programs. The coffee program has one employee, who also works on other projects for the fulfillment center, and a second person is being trained.
"The clients had a full hand in it," Scanlon said. "They named it by taking a vote. They picked out the uniforms. They were totally active, and that's our role here — to teach self-empowerment."
Teams of RCB students created a marketing plan, offered website recommendations, analyzed supply chain and logistics, and performed other tasks. They also provided human resources assistance, conducting a salary and benefits study and reviewing the employee handbook.
In a small nonprofit, these types of tasks usually fall on the leadership. "There aren't enough hours in the day," Scanlon said. "That's why it is a great relationship, where the students could gain valuable work experience and a sense of looking at a real company. And partnering with them, we received the completed projects."
"Once a week we sat down and took a deep dive into their company," said Taylor DeGennaro '23, a marketing major from Toms River, who worked with three other students in Kozachyn's "Marketing Consultancy" course. "It was fun because we brainstormed ways that they could make their business better. I think we were very creative."
"A great relationship"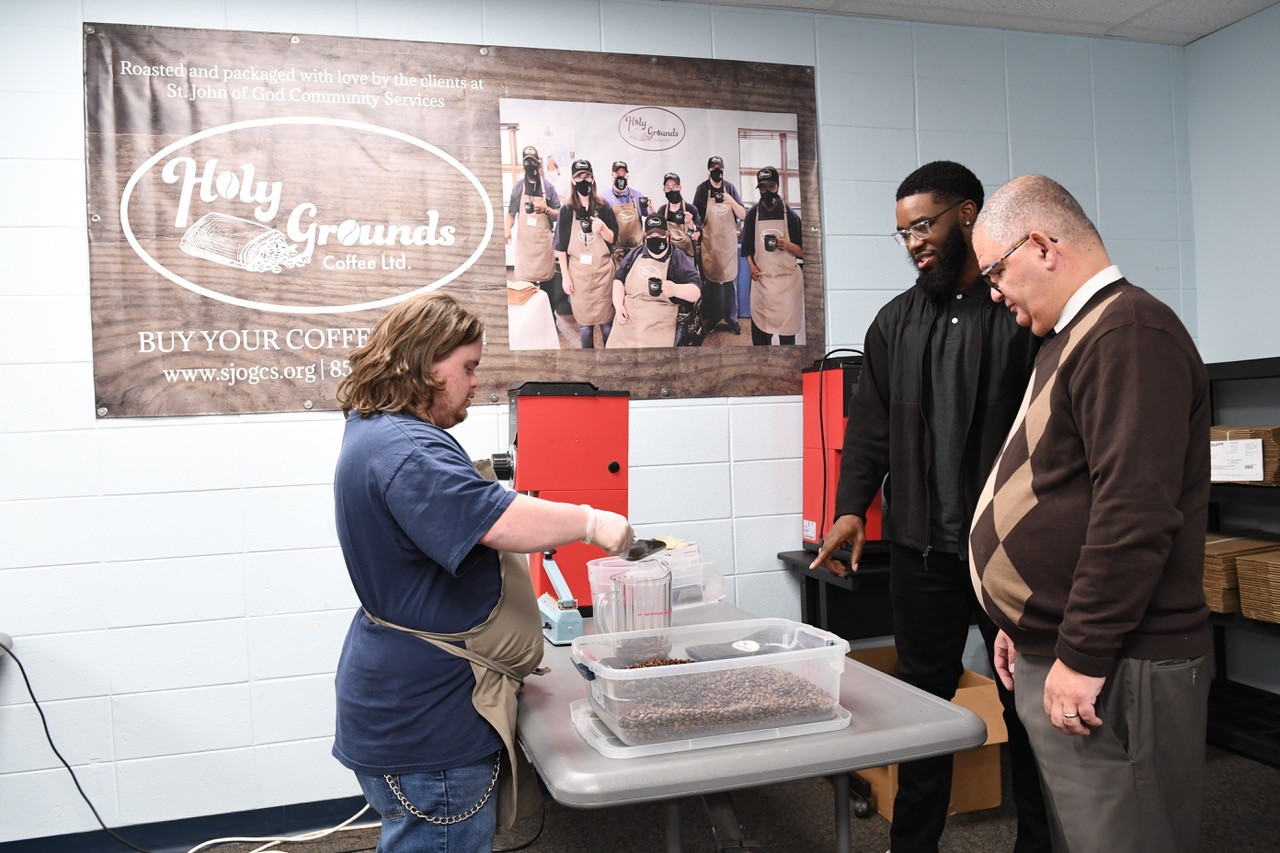 "I gained hands-on experience that I would have never gained in a different class," DeGennaro said. "We worked directly with their company and looked at many different business aspects, like their social media and website. We were able to go to their place of work and see and experience everything."
DeGennaro appreciated working with Scanlon and Zach Cooper, senior executive of communications and marketing. "They treated us like we were professionals. It felt good to help them, and I really hope what we did helps them in the long run," she said.
"They do great work," Scanlon said. "We have been very impressed by the students. They are very engaged in what we do." SJOGCS also posted positions on the Rohrer Center for Professional Development job board and hired an RCB intern for the Holy Grounds program. "He's doing a lot of the day-to-day management of that," she continued. "It's been a great relationship."