Ozge Uygur
Ozge Uygur
Ozge Uygur, Ph.D.

Professor, Department Chair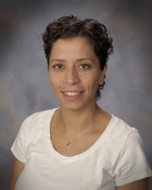 Contact Info
856-256-4205
Business Hall, Room 421
Biography

Dr. Ozge Uygur holds a Ph.D. in Finance from Temple University and a B.S. in Business Administration from Middle East Technical University, Turkey. Her field of expertise is empirical corporate finance. Dr. Uygur's research focuses on corporate governance, executive compensation, mergers and acquisitions, and financial transparency. Her teaching interests include Corporate Finance and Financial Decision Making. Before joining Rowan University in 2010, she had taught at Temple University for 3 years. She is a member of the American Finance Association and the Financial Management Association.
Education
Ph.D., Finance, Temple University
B.S., Business Administration, Middle East Technical University, Ankara, Turkey