Jerry Maginnis
Jerry Maginnis
Jerry Maginnis

Accounting Executive in Residence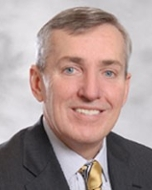 Contact Info
856-256-4395
Business Hall, Room 216C
Biography

In January of 2016, Jerry was appointed the "Accounting Executive in Residence" at Rowan University in Southern New Jersey. In this role, he works closely with the Dean of the Business School and Chair of the Accounting Department to help prepare students for their transition from academia into the workforce. This includes guest lecturing to the University's 500 plus accounting majors.
Jerry became a member the Board of the Funds comprising the Cohen & Steers Mutual Fund Complex effective October 1, 2015. He is also a member of the Audit Committee of the 22 Funds within the Complex, including 9 closed end funds which are publicly traded. Cohen & Steers is a global investment manager specializing in liquid real assets, including real estate securities, listed infrastructure, commodities and natural resource equities as well as preferred securities and other income solutions. The Funds' Assets Under management approximate $28.5 Billion as of December 31, 2016.
Also effective in October of 2015, Jerry joined the Board of Trustees of the American Institute of Certified Public Accountants (AICPA) Foundation. The Foundation, which was established in 1922, has a core mission of benefiting the public by supporting financial education and ethical business behavior and promoting a culturally diverse accounting profession.
Jerry served as KPMG's Philadelphia Office Managing Partner (OMP) from December of 2006 until his retirement from the Firm on September 30, 2015. As OMP, Jerry played a key client relationship role for the office's largest accounts. His responsibilities also included helping lead the growth and success of the firm's audit, tax and advisory practices in Philadelphia, as well as ensuring that clients received exceptional service from the firm and that partners and employees viewed KPMG as a great place to work and build their career. In his OMP role, Jerry coordinated KPMG's community involvement activities and ensured KPMG professionals were "giving back" to their communities. He also championed the firm's diversity initiatives in Philadelphia.
Previously, Jerry served as the Partner in Charge of KPMG's Audit Practice in Pennsylvania, responsible for the audit operations of the Philadelphia, Harrisburg and Pittsburgh offices (2002 through 2008).  Prior to 2002, Jerry was an audit partner serving clients principally in the Information, Communications and Entertainment line of business.
Jerry is a Past President of the Pennsylvania Institute of Certified Public Accountants (PICPA) having served in that capacity during the PICPA's 2014-2015 fiscal year. He is also a member of the Council of the AICPA and the Commonwealth of Pennsylvania Early Learning Investment Commission.
Jerry previously served on the Board of Trustees of Saint Joseph's Preparatory School, Gwynedd Mercy University, the PICPA and the Historical Society of Philadelphia. He is also a past member of the CEO Council For Growth and the Board of Directors and Executive Committee of the Greater Philadelphia Chamber of Commerce and the Board of Directors of the Union League of Philadelphia.
Education
C.P.A., Commonwealth of Pennsylvania
B.S., Accounting, St. Joseph's University