Tejinder Billing
Tejinder Billing
Tejinder Billing, Ph.D.

Associate Professor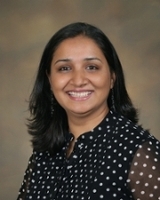 Contact Info
(856) 256-4978
Business Hall, Room 333
Biography

Tejinder Billing joined Rowan University in Fall, 2009. She received her Ph.D. in organizational behavior from the University of Memphis in December, 2007. Before joining Rowan University she taught at Virginia State University for two years. Her research interests are in cross-cultural and cross-national differences in organizational behavior processes with main focus on cultural variations in temporal orientation, organizational stress and coping mechanisms and work-family conflict.
Education
Ph.D., Organizational Behavior, University of Memphis
M.B.A., Punjabi University
B.Tech., Punjab Technical University