Faculty Information
Faculty Information
Faculty Information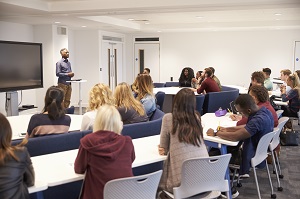 This website provides resources to faculty members to help them manage the Project-Based Learning program. This page is intended for Rohrer College of Business Faculty and requires Rowan University privileges to access this information.
One of the goals of the Department of Experiential Learning is to provide faculty with assistance with the various activities required to embrace a project in your course. These activities include but are certainly not limited to: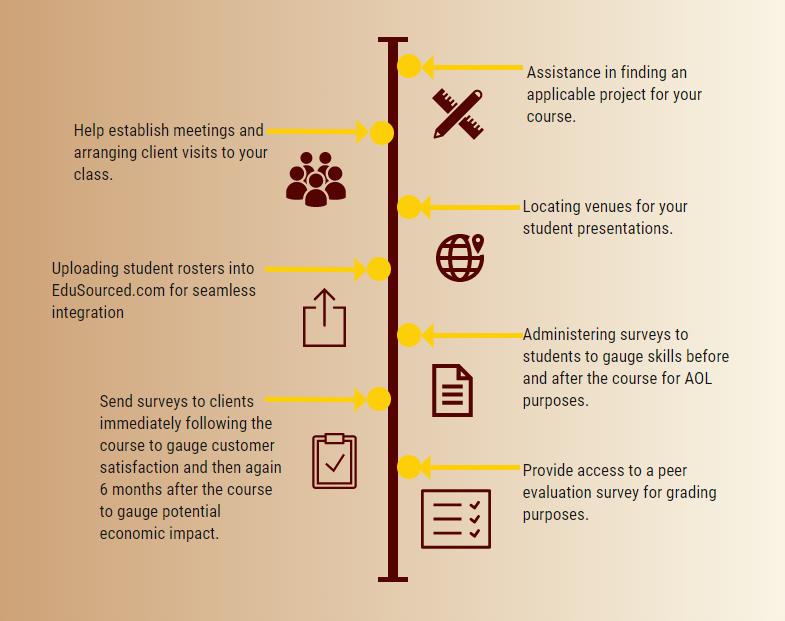 ---
Edusource.com
We have adopted a cloud-based program named EduSourced.com. This portal provides a host of features to help manage various activities between the faculty, students, client and mentors. All Rohrer College of Business Faculty Members have access to the portal automatically the rough "university Account" button and uses the University Login information.
Edusourced.com was designed specifically for Project-Based Learning and contains the following features to help facilitate projects in a classroom: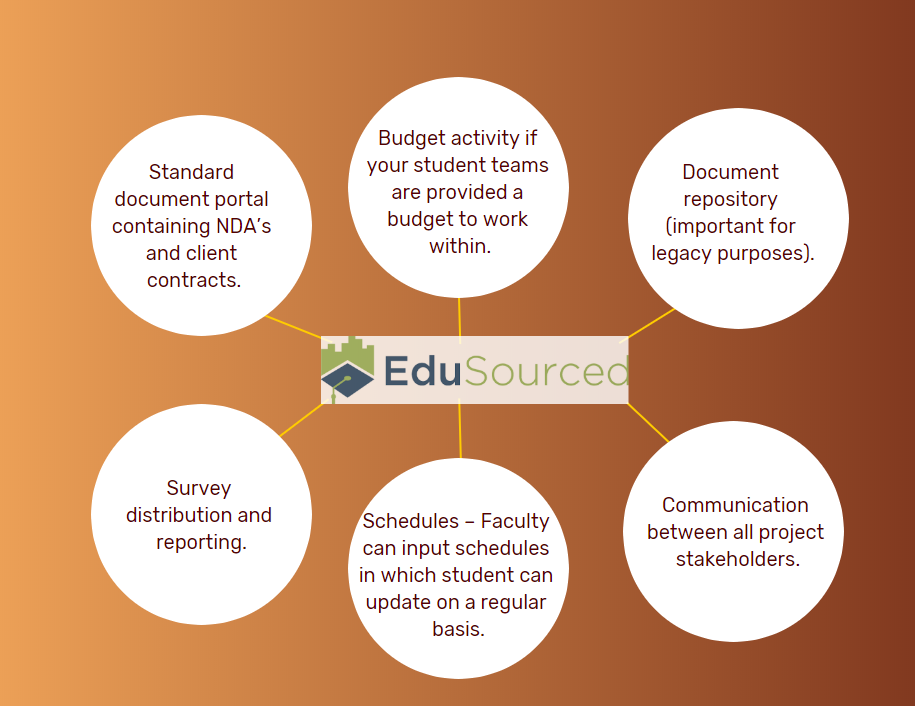 Click on the following to access EduSourced.com

---
EduSourced.com Training:
The Rowan Center for Experiential Learning provides a one-hour training session on the use of
Edusource.com. The training session are typically held at the beginning of the semester.
However, individual train is possible depending on schedule. Please contact Steve Kozachyn at
kozachyn@rowan.edu or (856) 256-4126 for all your EduSourced.com training needs.
The Rowan Center for Experiential Learning has developed a training guide to help navigate
EduSourced.com. Please click here to download.
---
The PBL Course Requirements:
The Rowan Center for Experiential Learning (RCEL) sources projects based on courses. As such,
we've introduced a vehicle in which faculty can request a specific project based on their course
objectives. The PBL Course Requirements provides faculty the opportunity to specify the ideal
project(s) for their class. The document is quite simple to complete utilizing much of the
information found on your syllabus. Below is a link to a 'fillable' pdf. For your reference, we are
providing a couple examples below.

Template: PBL COURSE REQUIREMENTS TEMPLATE – FILLABLE.PDF
Examples: MKT 09350 - MGMT OF ADV. AND PROMOS.PDF
                MKT 09388 - ADV MKT RESEARCH - PBL REQUIREMENT.PDF