ESG Conference
ESG Conference
ESG Conference
The RCB partnered with the Global Interdependence Center and the Center for Responsible Leadership for a conference on Environmental, Social, and Corporate Governance (ESG) on October 14, 2022. The Conference was held in Business Hall on the campus of Rowan University from 7:45 AM - 4:30 PM. See below for the conference agenda and photos of the event.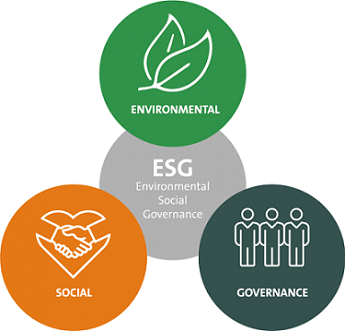 Agenda
7:45 a.m. – 8:30 a.m. | Registration and Coffee

8:30 a.m. – 845 a.m. | Welcoming Remarks
Ali Houshmand, Ph.D., President of Rowan University and GIC Board Member
William Kennedy, GIC Board Chair and CEO, RiskBridge Advisors, LLC
8:45 a.m. – 9:30 a.m. | What is ESG?
Jordan Howell, PhD, Associate Professor of Sustainable Business, Rowan University
Moderator: Jordan Moore, Ph.D. Assistant Professor of Finance, Rohrer Business College at Rowan University
9:30 a.m. – 10:30 a.m. | Governance: The Fed and ESG
David Altig, PhD, Director of Research, Federal Reserve Bank of Atlanta
Moderator: Michael McKee, International Economics and Policy Correspondent, Bloomberg Television
10:30 a.m.  – Break
10:45 a.m.– 11:45 a.m. | Environmental: The Science Behind Climate Change
Ken Lacovara, PhD, Professor of Paleontology and Geology, Rowan University
Bob Bunting, CEO, Climate Adaptation Center
Moderator: William Kennedy, GIC Board Chair and CEO, RiskBridge Advisors, LLC
11:45 a.m. – 12:30 p.m.  | Social: Healthcare/Covid Outlook
Annette Reboli, MD, Dean, Cooper Medical School of Rowan University
Rayna M. Letourneau, PhD, RN, Interim Executive Director, Florida Center for Nursing, Founding Director of WIRES™ and Assistant Professor, University of South Florida College of Nursing
Moderator: Peter Gold, Esq., Principal, TheGoldGroup, LLC and Chair of the GIC College of Central Bankers
12:30p.m. – 1:30 p.m. | Lunch
1:30p.m. – 2:30 p.m. | ESG: A Risk Management Perspective
Jennifer Waldner, Chief Sustainability Officer, AIG
2:30 – 3:30 p.m. | Investment Implications of ESG Investing
Perth Tolle, Founder, Life + Liberty Indexes
Patty Healy, Senior Vice President of Research and Portfolio Manager, Cumberland Advisors
John Mousseau, President, Chief Executive Officer & Director of Fixed Income, Cumberland Advisors
Moderator: Lisa McIntire Shaw, Founding Partner, Cygnus Asset Management, LLC and GIC Vice Chair of Programming
3:30 p.m. | Break
3:45 p.m. – 4:30 p.m. | Governance: A Conversation on Corporate Governance/ESG
Jaynee LaVecchia, Former New Jersey Supreme Court Justice
Michael Zezas, Managing Director, Head of U.S. Public Policy Research & Municipal Credit Strategy, Morgan Stanley
David Kotok, Chairman & Chief Investment Officer, Cumberland Advisors and GIC Board Member
4:30 p.m. | Concluding Remarks
Susan Lehrman, Ph.D. Dean, Rohrer Business College at Rowan University