Corporate Innovation Forum
Corporate Innovation Forum
7th Annual Corporate Innovation Forum
The Rohrer College of Business and TD Bank present the 7th Annual Corporate Innovation Forum will be held on Thursday, June 15, 2023 from 8:00 am to 10:15 am. Breakfast will be served. The event is free but registration is required by June 13. Click here to register.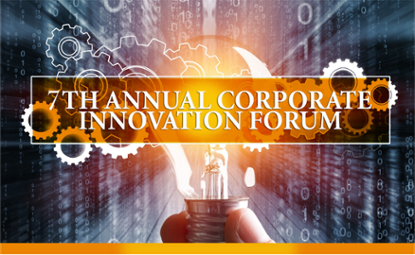 With inflation and recession fears looming, continuing tight labor markets, geopolitical unrest, and myriad other uncertainties, the challenges facing you and your business may sometimes seem overwhelming. However, there are ways you can anticipate the future and develop methods that minimize the effects of uncertainty.
Our keynote speaker, Amy Mansue, President of Inspira Health Network, will share broad strategies for cultivating skills and mindsets to ensure your organization thrives during turbulent times. Panelists will focus on tactics that can help you weather the storm, including the importance of understanding and addressing customers' pain points; investing in a team that will propel your business forward, whatever the future holds; living within your organizational means; and harnessing the power of technology to maximize efficiency and effectiveness.
ADMISSION IS COMPLIMENTS OF THE ROHRER COLLEGE OF BUSINESS AND TD BANK
PROGRAM:
     8:00 a.m.: Breakfast and Networking
     8:30 a.m.: Welcome
     8:40 a.m.: Keynote Speaker and Question-and-Answer Session
     9:20 a.m.: Panel Discussion
     10:00 a.m.: Closing Remarks
     10:15 a.m.: Adjournment
KEYNOTE SPEAKER:
   Amy Mansue, President & CEO, Inspira Health Network
PANEL MODERATOR:
  Kevin Gibala, Relationship Manager Southern Gloucester, Cumberland, and Salem Counties, TD Bank
PANELISTS:
  Philip Heath, President & CEO, Samaritan Healthcare & Hospice
Anthony Mongeluzo, President, PCS
Frank Panebianco, Vice President of Sales and Marketing North America, Checkpoint Systems
Breakfast will be provided.
This event is free of charge but advanced registration is required by June 13, 2023