Executive-in-Residence
Executive-in-Residence
Executive-in-Residence
Denise Coogan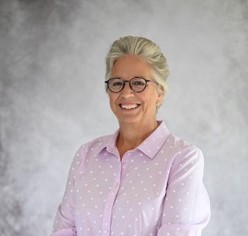 The center is excited to welcome Denise Coogan as the latest Rowan Center for Responsible Leadership executive-in-residence.
Denise Coogan is the Environmental Partnership Manager for Subaru of America, Inc. and is a recognized leader in zero waste programs. Coogan has worked for over 20 years developing the principles that are at the basis of most zero waste programs in existence today. Coogan uses her extensive knowledge of manufacturing facilities to build sustainability programs that reduce the collective environmental footprint and, at the same time, balance fiscal responsibility. The zero-landfill program that Coogan spearheaded at Subaru of Indiana Automotive, Inc. has won several awards, including the international Gro Brundtland Sustainia Award for developing a solution that will build a more sustainable future.
Coogan has developed a stellar reputation as having one of the most influential and inspiring voices on the lecture circuit, mentoring organizations around the globe to begin or enhance their sustainability programs. Through Coogan's effort, more than 1,000 companies have reduced the amount of waste they generate, diverting tons of waste from the landfills. In her recent work with the National Park Service, Coogan is helping usher in an era of lasting sustainability practices that will change how the National Park units look at their sustainability efforts. 
Coogan holds professional certifications as a Registered Environmental Manager (REM) and a Certified Hazardous Materials Manager (CHMM).  She has an undergraduate degree in biology and a master's degree in sustainable development and policy from the University of Illinois at Springfield. 
Richard Miller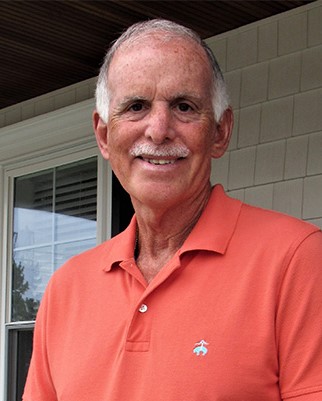 Richard Miller, former CEO of Virtua, is a current executive-in-residence for RCRL. From 1998-2017, "Rich" served as president and CEO of Virtua, a non-profit healthcare system offering a full continuum of primary, preventative, wellness, acute, and long-term care. Miller led Virtua in innovative directions by creating a values-based culture defined by the "Star Initiative," adopting Six Sigma, and transforming a group of community-based hospitals into technologically advanced regional medical centers. In addition to an enterprise alliance with GE Healthcare, Virtua formed clinical alliances with nationally renowned organizations such as Penn Medicine and The Children's Hospital of Philadelphia (CHOP).
Rich is bringing his exceptional leadership experiences transforming Virtua from a local hospital into a major player in healthcare in New Jersey to students and faculty in the Rohrer College of Business. Rich works with undergraduate business majors and MBA students, as well as with medical and health-oriented students from around Rowan University and those interested in building a carreer in the health care sector. Rich is passionate about effective leadership, and finding ways of getting the full range of stakeholders to buy into a leadership vision.