Colorado Internship
Colorado Internship
Student rides out pandemic in Colorado internship
Human resources major Olivia Barkey '21, is capitalizing on career-building opportunities amidst the challenges of COVID-19.
With a full slate of online courses for Fall 2020, the human resources management major expanded her search for internships beyond the local area.
"All of my courses were fully online with no meeting times, so I wanted to take advantage of my time and make the most of it," Barkey said. "After visiting Colorado during the summer of 2019, I fell in love with the state and knew that I wanted to go back. Being home for so long during the quarantine period inspired me to take the leap and the job."
She landed a 40-hour-per-week independent human resources internship with YMCA of the Rockies in Estes Park, Colorado.
"It's been a very hands-on experience," she said. "I've learned absolutely everything under the sun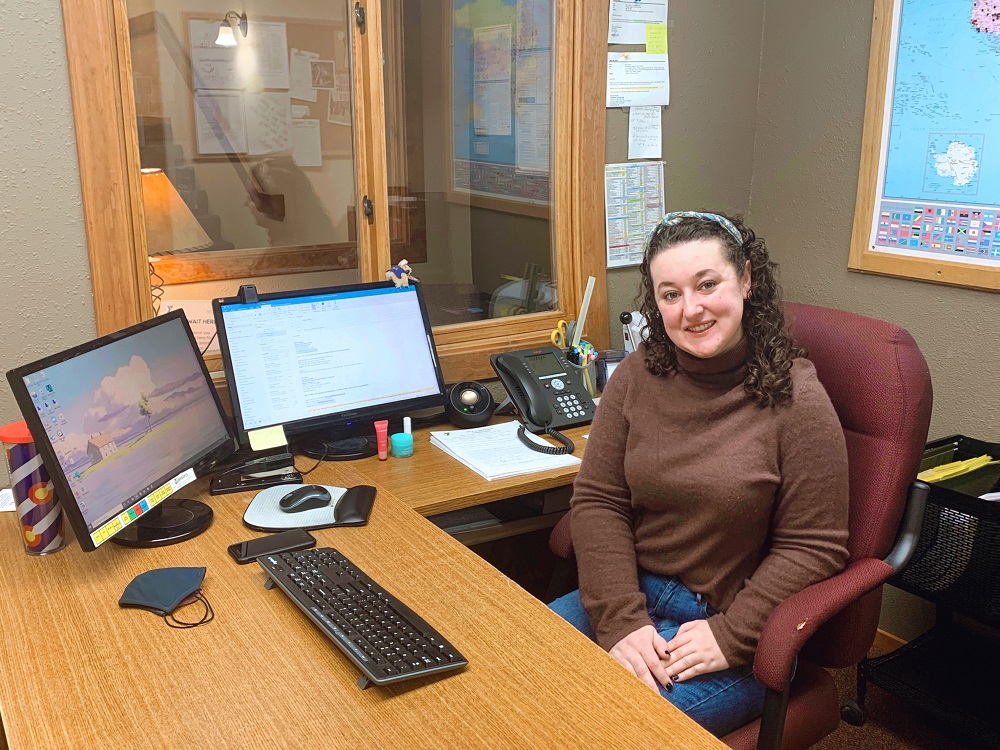 about human resources."
While carrying a 17-credit course load, she has managed responsibilities including recruitment, interviewing, hiring, leadership training, payroll and much more.
The experience has focused her career goals.
"I found that hiring and recruitment is my strongest point in human resources," Barkey said. "I love being the first point of contact when someone applies for a position and interviewing them. There's something very enticing about being able to impact the company based on who you hire and who you think will be successful."
Guided by this experience, this summer she will serve virtually as an inclusion and diversity intern with the Financial Industry Regulatory Authority, a not-for-profit organization dedicated to investor protection and market integrity.
When Barkey completes her current position in April, she will provide her employer with a full-time internship program that she developed for each YMCA department.
"I have been pulling internships from colleges all over the country to get a standardized idea of what is expected of a college student in an internship and cross-referencing that with what our internships have been," she said.
"I am extremely proud of how it is going," she said. "I think it's something that will impact the YMCA of the Rockies for years down the line."