MS in Accounting Programs
MS in Accounting Programs
Master of Science Accounting Programs - Coming Fall 2024
Whether planning to pursue one's CPA or other highly recognized accounting certification, the MS Accounting program is a great place to start. With a more centralized focus in accounting -- as opposed to the broad focus in a Master of Business Administration (MBA) – the alumni from the MSA will be prepared to sit for the CPA exam. Potential career opportunities include accounting, audit, tax, and consulting with a CPA firm, industry, non-profit, or governmental entity serving in roles such as auditor, tax accountant, forensic accountant, cost accountant, investment banker, etc.
Interested in Learning More About the Upcoming MS Accounting Programs?
Please fill out the survey below and answer a few questions to receive up-to-date news about the MS Accounting Launch. We look forward to welcoming you to the program! 
Please send us an email at GraduateBusinessStudies@rowan.edu with any questions you may have.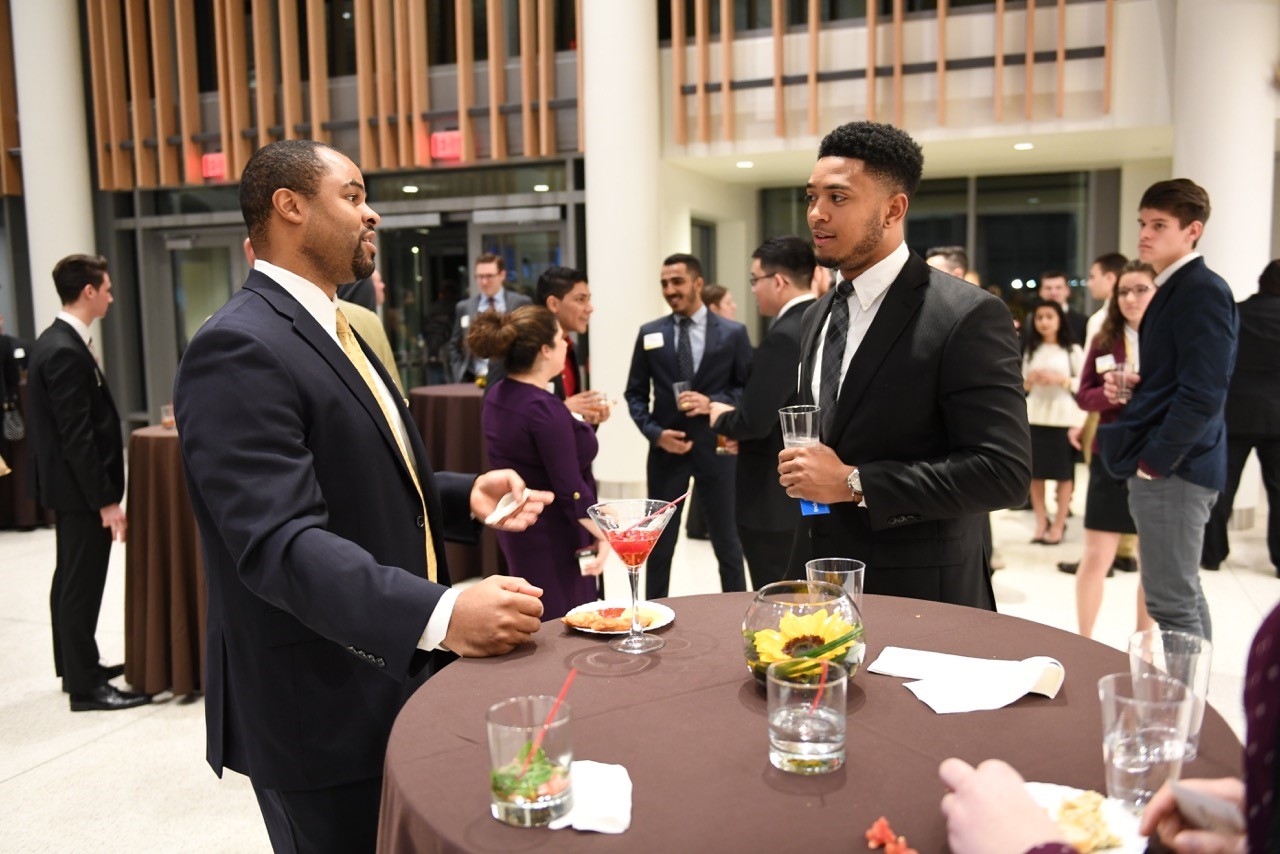 MBA Fellowship - Innovations and Impact
The Fellowship for Innovations and Impact supports the pursuit of an MBA by students driven to use business expertise to positively impact society at large in areas such as environmental challenges, economic and social equity, infrastructure and transportation, clean energy, and corporate social responsibility.  Innovations and Impact Fellows are individuals committed to enhancing both firm and industry performance through the development and implementation of practices to optimize positive and minimize negative impacts that operations have on the environment, society, and economic systems.
Accounting Advisory Board
The purpose of the Accounting Advisory Board is to advise the Rohrer College of Business Accounting Department Head and faculty in helping students achieve their goal of pursuing a career in an accounting-related field. The Board's objectives are to actively support students in achieving success both in their academic and career pursuits. Further, the Board strives to assist the Accounting faculty in the delivery of a leading edge curriculum by providing input on emerging trends in the practice and development of accounting. Finally, the Board promotes the RCB Accounting Program to external constituencies and participates in appropriate business-faculty-student interaction activities.