Robert Scarpa
Robert Scarpa
Robert Scarpa

Instructor, Department Chair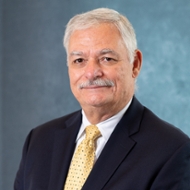 Contact Info
856-256-4863
Business Hall, Room 455
Biography
Bob holds a CPA certification and is a member of the New Jersey Society of CPA's.  He started teaching at Rowan University in Spring 2008.  With prior teaching experience, Bob has over 25 years of academic experience.  He has taught Accounting I and II, Cost Accounting, Managerial Accounting, Principles of Finance, Advanced Accounting, and Supervised Internship.  He worked in various industries including Fortune 500 Corporations (FMC Corporation, Avery Dennison) as well as small and mid-sized privately owned companies.  He has held executive level positions such as Controller, Chief Financial Officer, and Director of Finance.
Bob was elected as Professor of the Year in 2014.  He received awards in Excellence in Advising in 2017 and Excellence in Teaching in 2020.  In June 2020, Bob received the 2020 Exceptional Educator Ovation Award from the New Jersey Society of CPA's (NJCPA). 
His academic interests include Corporate Finance, Personal Finance, Investments, and Manufacturing Accounting.
Education
M.B.A., Finance, Drexel University
B.S., Accounting, St. Joseph's University