Rohrer College of Business Awards 2021
Rohrer College of Business Awards 2021
A Message from Assistant Dean Murtha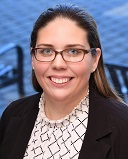 On behalf of the Rohrer College of Business, I want to congratulate all of our 2020-2021 award winners and scholarship recipients. The RCB faculty and staff are consistently in awe of the great accomplishments of our students and your ability to thrive in unprecedented circumstances. Though we could not formally celebrate these successes at our annual award ceremony this year, we want to let you know that we are proud of you and are excited to see what you accomplish in the future! You continue to make us Rowan Proud! 
I would also like to thank Fiona Hughes, Bureau of Business Associations (BOBA) Club President, for her hard work and dedication this year. Fiona, who was scheduled to be our student speaker at commencement, worked diligently with our student club members and RCB administration to help ensure her fellow students had fulfilling and memorable educational experiences. Thanks, Fiona, and congratulations Class of 2021!
Fiona Hughes, President of Bureau of Business Associations (BOBA)
Congratulations from the Rohrer College of Business Faculty and Staff!
 Medallion Award Winners
Tevis M. Goldhaft Leadership Award

This award is in honor of Tevis M. Goldhaft, who served as a member of the Board of Trustees from 1968 to 1981. This award honors a business student who exhibits strong leadership, achieved academic success, participated actively and exhibited leadership in student organizations and  activities. 

Awarded to Fiona Hughes, Finance 

Linda Ross Award for Entrepreneurial Engagement

This medallion has been established in honor of Dr. Linda Ross, a founding member of Rowan's entrepreneurship program and prominent university leader. The Ross medallion is bestowed upon the Rowan student who is most engaged in and supportive of Rowan's entrepreneurial ecosystem. Awardees do more than just show up to events or participate in programs; they are entrepreneurial leaders who give back more to Rowan's entrepreneurial ecosystem than they ever hope to receive. 

Awarded to Brandon Graham, MBA

 

Leo C. Beebe Excellence in Marketing Management Award

This award is presented to a student who has shown excellence in marketing management. It is given in honor of Leo C. Beebe, who was a professor in the Rohrer College of Business from 1972 to 1985, and served as dean for most of those years.

 Awarded to Lacey Weissman, Marketing and Supply Chain and Logistics

Robert D. Lynch Award for Leadership in HR Management Award

Dr. Robert Lynch was a professor in the Department of Management and MIS until his retirement in 1999. This medallion has been established in his honor and is presented to a student who excels in the field of human resources management.

 

 

Awarded to Valerie Martin, Management and Human Resource Management 

 

Joseph Robert Sorelle Scholar-Athlete Award for the College of Business

This award is in honor of Joseph R. Sorelle, a graduate of the Rohrer  College of Business, who was a member of the New Jersey and Pennsylvania bars. This award honors a College of Business student who not only achieved high academic success but also earned a varsity letter.

 

 
 

Awarded to Alex Boyko, Accounting and Finance 

Management Institute Outstanding Business Students

This award, donated by the Management Institute, is given to the student who excels in professional, volunteer, research and leadership activities in the Rohrer College of Business, has achieved academic success, and demonstrated leadership in student organizations and civic activities.

 

 

Awarded to Brianna Vechesky, Accounting 

Professor Kimble Byrd  Award for Entrepreneurial Leadership

This Medallion is given in honor of Professor Kimble Byrd, a founding member of Rowan's entrepreneurship faculty and prominent member of the business community. The medallion is established through the generosity of Greg Payton, a former student of Professor Byrd's, who notes "Professor Byrd inspired me to think bigger and work harder. He emphasized the importance of service above self, academic achievement, perseverance, and an entrepreneurial mindset." The recipient of this award embodies these very traits that Professor Byrd worked tirelessly to instill in his students.

 

 

Awarded to Dr. Ali Tahir, Osteopathic Medicine

Professor Kimble Byrd  Award for Entrepreneurial Leadership

This Medallion is given in honor of Professor Kimble Byrd, a founding member of Rowan's entrepreneurship faculty and prominent member of the business community. The medallion is established through the generosity of Greg Payton, a former student of Professor Byrd's, who notes "Professor Byrd inspired me to think bigger and work harder. He emphasized the importance of service above self, academic achievement, perseverance, and an entrepreneurial mindset." The recipient of this award embodies these very traits that Professor Byrd worked tirelessly to instill in his students.

Awarded to Tanvi Koduru,  Entrepreneurship

 

Margaret Van Brunt Business Award

Margaret Van Brunt served as the Assistant Dean in the Rohrer College of Business for over 20 years and recently retired in 2018. This medallion was donated by a College of Business alumni who was encouraged by Ms. Van Brunt to start his own business while he was a student. The medallion is awarded annually to a hard-working business student with an entrepreneurial mindset, who possess the strength of character and tenacity needed to thrive as a future business owner and plans to open their own business one day and create jobs for the betterment of society.

Awarded to Alexia Nunez, Marketing

The Drs. Mark and Barbara Chamberlain Medallion Award for the Master of Business Administration (MBA) program

This Medallion honors the exceptional achievements of an MBA program graduate. The recipient is chosen based on demonstrated strengths in academic performance combined with being an engaged MBA community member. The Chamberlain Medallion Awardee will also exhibit promise to be an excellent ambassador of the Rohrer MBA as an alumnus. As the awardee expands in career successes, the drive to advance and grow will be in alignment with Rohrer MBA Pillars of Entrepreneurial Thinking, Responsible Leadership and Social Impact, Business Analytics, and Technology Agility.

Awarded to Marc Castrillon, MBA
University Medallions
Robert D. Bole Humanitarian Award

Presented to an individual whose lifestyle and activities display compassion and concern for the well-being of others. This person's commitment should be evident through involvement in and service to the University.

Awarded to William Hendrixson, Management Information Systems

Lawson J. Brown Senior Scholarship Award

This honor is awarded to the graduating senior with the highest grade point
average for all of Rowan University.

Awarded to Carleigh Ellis, Human Resources Management
Annual Award
The Margaret Van Brunt Dedication to Excellence Award

This award is presented annually to a Rohrer College of Business student who has been identified by their peers as exemplifying the traits of former Assistant Dean Margaret Van Brunt: a passion for the advancement of the Rohrer College of Business community and an unwavering commitment to the success of business students.

 

Awarded to Michael Teitelman, Finance

 
Professors of the Year
Professor of the Year, Marketing & Business Information Systems Department

 Quotes from students: 

"I had Professor Kendrick for Principles of Marketing, and I absolutely loved her class! Her enthusiasm and passion for marketing was incredibly inspiring to me. Because of her and the course, I ended up declaring a second major in marketing. Professor Kendrick is always willing to help her students and only wants the best for them. I am really looking forward to having her as a professor again next semester for the Marketing Plan!"
"Hands down the best teacher in the business school. Professor Kendrick has GREAT teaching skills and this woman deserves a raise. I mean the best professor I have EVER had!
"Dr. Kendrick's classes are straightforward and she really knows how to cater to what students need. Her lectures include times for student participation and the additional assignments she provides for preparation for exams are extremely helpful. I have really enjoyed having her as a professor during this Spring semester!"

Colleen Kendrick 

 

Professor of the Year, Management & Entrepreneurship Department

Quotes from students:

 "Prof. Yang was always there for extra help and clarification. She truly cared about the success of her students and did everything she could to help us understand the information"
"Professor Yang was one of my favorite professors at Rowan. She was always willing to offer me additional support, she prepared information and understanding lectures, and she taught in an effective way, even in an online environment. I think professor yang really prepared me for my future careers."

 Yang Yang

Professor of the Year, Accounting & Finance Department

 Quotes from students:

 "She is the best Professor I have had in the business school across all 4 years here - took her classes 3 times. Perfect mix of challenging, great lecturing, homemade assignments/tests, etc. She is a great person as well"
"She made class really interesting and engaging even from a virtual platform and was always there for assistance."

Ozge Uygur 

 

Professor of the Year, Accounting & Finance Department

 Quotes from students:

"He has amazing engagement with the class. He has a clear love for the subject. He also has the ability to make us all laugh, even during the stressful serious moments."
"George Romeo is the best accounting professor I've had at Rowan University. His dedication to teaching his students and preparing them for the CPA exam is unlike any learning experience I've had through college."
"Dr. Romeo has been transformational in the development of countless past, present, and future accounting professionals. He deserves to not only be selected as Professor of the Year, but to be honored as a professor who has dedicated his career to his students."

 George Romeo

Adjunct Professor of the Year

 Quotes from students:

 "Wonderful class to be in. Looked forward to going to class each week. Sadly we had to go virtual once Covid started half way through the semester. Class just wasn't the same as it was in person. Almost the entire class had their cameras on during class. That's how much we enjoyed her class. I was actually sad when the class ended."
"Her class was very informative and she clearly cares for her students. She encouraged me to do my best to succeed"

Heather Weisband 

 

Adjunct Professor of the Year

 Quotes from students:

"Mr. Downing is single handedly one of the best professors I've taken throughout all my four years at college. I learned a lot from his class, and can still go to him for help whether it be for my career or next steps after graduation. He truly does care for his students and wants to see them succeed. His experience within his field for Business to Business Marketing definitely allowed me to learn a lot in his course."
"His class was a wonderful class to be in. I looked forward to going to class each week, I was actually sad when the class ended."

James Downing 
Accounting Student Writing Competition Winners
First Place Winner

 

Sarah Swaun  

Second Place Winner

 

Rocco Evangelista

Third Place Winner

 

Devon Zimmer 

Honorable Mention

 

 Diana Baldwin

Honorable Mention

 

Timothy Sullivan 
2021 Idea Challenge
First place, $4,000 winner: Steminist Squad

A community that helps women feel comfortable in a male-dominated industry. We educate, empower and inspire young women.

Steminist Squad team members include:


Talia Tomarchio, Computer Science
Jessica Vankawala, Biomedical Engineering

Second Place, $2,000 winner, ContentRank

Content marketing works, yet agencies are guessing while doing it. With artificial intelligence, ContentRank takes the guesswork out of SEO. 

ContentRank team members include:

Fowad Sohail, Electrical and Computer Engineering
Shamoon Siddiqui, Ph.D. Electrical and Computer Engineering
Haseeb Ahmed, Computer Science

Third place, $1,000 winner, MusicBudz

An app for musicians to find collaborators to work on music with, network with and create new memories with. 

MusicBudz team members include:


Ben Affilitto, Mechanical Engineering
Olivia Price, Music Industry
Sophia (Artemis) Campbell-Seremetis, Music Industry
Julian vanOyen, Pre-Business
2021 Rohrer New Venture Competition
First Place, $4,000 winner, Steminist Squad

Steminist Squad is a community that aims to educate, empower, and inspire young women to pursue careers in STEM.

Presented by: Talia Tomarchio

Computer Science, Neuroscience Minor

Second Place, $2,000 winner, Elemeat 

Elemeat provides broad-spectrum solutions to the alternative protein industry.

Presented by: Skye Chang

Chemical Engineering

Third Place, $1,000 winner, Beach Picnic Co.

A luxury picnic company based out of Myrtle Beach, South Carolina. 

Presented by: Grace Koller

Dance with Entrepreneurship Minor

Honorable Mention, $250 winner, Biodome

Biodome Company is combatting food deserts by bringing fresh sustainable produce to cities.

Presented by: Jerah Siegal

Entrepreneurship

Honorable Mention, $250 winner, Power Gum

PowerGum is a simple and efficient supplement delivery system that includes all necessary ingredients for an effective workout, increased muscle development, and reduced recovery time.

Presented by: 

Mark Moser - Civil and Environmental Engineering
Chancellor Donahue - Chemical Engineering
Matthew Addona - Civil and Environmental Engineering
Mackenzie Vukicevich - Chemical Engineering
Michael Lampasona - Entrepreneurial Engineering
2021 ProjectNest Competition Winners
1st place – "Food Forests":  Transforming lawns into self-sustaining food forests.

Jesse Benzell, Osteopathic Medicine 
Darian Harris

2nd place –  "A Better COVID Contact Tracing System": A decentralized and automated contact tracing system that requires no application downloads or constant location information. 

Stephen Poos, Osteopathic Medicine

3rd place – "Hand in Hand": Providing the community with CPR certification and training classes, so community members are ready to lend a hand to those in need.

Manasa Gowda, Osteopathic Medicine
International Council for Small Business' February Funding Competition

2nd Place: $1000 prize

Steminist Squad

Talia Tomarchio 

Computer Science, Neuroscience Minor

 

First Place Team

TLAE: High school juniors and seniors are tasked with finding solutions to one of the United Nations Sustainable Development Goals. Each week of the program focuses on various topics including problem solving, customer discovery and engagement, design thinking, the Business Model Canvas, prototyping, financial analysis and resources, storytelling, and pitching. 

Alexander Le
Cianne Fernandez
Jessica Cook
Joshua Ferrufino
Jennifer Santos-Correia
Dillon Page
Adah Shimanovich

 
Marketing and Business Information Systems
Professionalism Awards
Excellence in Professionalism Award

Lewis Alvarez, Marketing
Vaishnavi Brahmbhatt, Supply Chain & Logistics
Andrew D'Avanzo, Marketing
Joseph Duca, Marketing
Brendan Evans, Marketing
Nicolette Fusco, Marketing
Ashley Harvey, Marketing
Say Ghim Kuay, Supply Chain & Logistics
Jamie Hatch, Marketing
Olivia Molinari, Supply Chain & Logistics
William Roberts, Marketing
Kalyn Schofield, Management Information Systems
Gurkirat Singh, Supply Chain & Logistics
Lacey Weissman, Marketing
Jacob Yoshioka, Marketing
Scholarship Winners
Leo C. Beebe Scholarship 

Jude Dede, Finance

Leo C. Beebe Scholarship

 

Michael Doub, Marketing

Leo C. Beebe Scholarship 

Jared Lichter, Management Information Systems

Blaise Iaconelli Management Information Systems Scholarship

Austin Ikpeamaeze Nwoga, Management Inforamtion Systems

Crichton Family Scholarship in Business

Ryan Barts, Finance

Cumberland Insurance Group Scholarship

Sana Farhat, Supply Chain & Logistics

Cumberland Insurance Group Scholarship

Amanda Holzlein, Human Resource Management

Eagle Management Group Scholarship

Tyler Bell, Accounting

Eagle Wealth Strategies Scholarship

Dylan Marlin, Finance

Eagle Wealth Strategies Scholarship

Ambika Vig, Entrepreneurship

Excellence in Entrepreneurship and Service Scholarship

Alexander Horchuck, Entrepreneurship

Anthony Galvin Scholars

 Jack Susser, Finance

Anthony Galvin Scholars

Megan Steckler, Marketing

Holman Automotive Group Scholarship

Alexandra Herschman, Management

Management Institute-Foundation Scholarship

Rocco Evangelista, Accounting and Finance

Management Institute-Foundation Scholarship

Sarah Moschini, Management

Management Institute-Foundation Scholarship

 

Alyssa Sepe, Marketing

Marie T. Holland Entrepreneurship Scholarship

Anjeliah Chiodo-Williams, Entrepreneurship

Bob and Deanna Palmer Scholarship

Michael DePinho, Marketing

Dr. Robert E. and Barbara A. Pritchard Scholarship

Ashley Dolly, Finance

Dr. Robert E. and Barbara A. Pritchard Scholarship

Sean Sklencar, Finance

Edward Remster Entrepreneurial Endowed Scholarship

Kelly Bartolomeo, Computer Science

Gerald Shreiber Scholarship

Kevin Dorlon, Entrepreneurship

Gerald Shreiber Scholarship

Anjeliah Chiodo-Williams, Entrepreneurship

Gerald Shreiber Scholarship

 

Madison Sloan, Entrepreneurship

Matthew Uhl Entrepreneurship Scholarship

Dylan Marlin, Finance

Sandra Mozee-Smith Scholarship

Quynh Nguyen, Accounting

Rohrer College of Business Scholarship

Bansari Amin, Finance

Rohrer College of Business Scholarship

Katelyn Barbosa, Finance

Rohrer College of Business Scholarship

Lina Shakrah, Human Resources Management

Dr. George Romeo Annual Scholarship in Accounting

Georgia Schoen, Accounting

Robert D. Lynch MBA Scholarship

 Lauren Kirk, MBA

Sharon Edwards Scholarship

Paige Bathurst, Supply Chain & Logistics

Sharon Edwards Scholarship

Dominica Veneziano, Supply Chain & Logistics

Sean and Danielle McCarthy Annual Scholarship in Accounting

Abbie Lepow-Macario, Accounting

Calabrese Family Scholarship 

Caitlin Maurer, Music and Entrepreneurship

Rich Craver Scholarship in Accounting

Daniel Bottiglieri, Accounting and Finance

DiVittorio Family Scholarship in Accounting & Finance

Ryan Robinson

Vanguard Adjusters Group Scholarship

Samantha Gross, Management
External Scholarship Winners
New Jersey Society of Certified Public Accountants (NJCPA)

Rocco Evangelists, Accounting and Finance
Tyler Bell, Accounting

 
Philadelphia Philanthropic Society for Information Management Foundation Inc. (PHISIM) Scholarship

Jared Lichter, Management Information Systems

Tri-State Human Resources Management Association Scholarship

Amanda Holzlein
Emily Roffman

Garden State Council SHRM HR Leadership Scholarship

 Julie Welsh, Human Resource Management

International Council for Small Business' February Funding Competition

Talia Tomarchio, Computer Science second place

Public Company Accounting Oversight Board (PCAOB) national scholarship

Cody Schubert, Accounting

Berkman Marketing Scholarship

Alfonso Salemi
Alia Elbanna
Rebecca Mattison
Raymond Chudzinski