Studio 231
Studio 231
Studio 231 - Experiential Learning Lab
Studio 231 is a University Resource for creating, connecting, and promoting ideas.
Studio 231 is an experiential learning lab and makerspace dedicated to all students of any major. At the Studio, students are provided with the resources they need to grow their ideas into profitable, scalable, and sustainable businesses.
The space serves as a central hub for ideation and prototyping providing part and product design consultation, 3D printing, laser cutting and engraving, small scale CNC capability, assorted hand and power tools, and a fully stocked protocart. 
We believe students will change the world…
You don't need to be an engineer to "create"

Experiential education is the key to true learning

There is no such thing as wrong answers

There are no problems, just opportunities         
Lab Hours for Fall 2020:
Monday

9:00 AM - 12:00 PM,

2:30 PM- 6:30 PM

Tuesday

9:00 AM - 12:00 PM

Wednesday

9:00 AM - 4:00 PM

Thursday
9:00 AM - 4:00 PM
Friday
By appointment only
Studio 231 is open and available to all students, faculty, and staff by appointment only. Virtual and in-person project consultations are also available by appointment. 
To learn more about Studio 231, please email studio231@rowan.edu.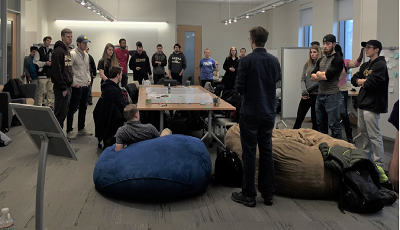 Interested in signing up your class for an hour seminar? Check out our module series here.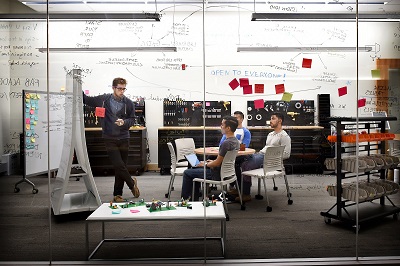 Discover the various 3D printing tools and training the studio provides.