Scholarships & Awards
Scholarships & Awards
Scholarships & Awards
The RCIE competitively issues two types of awards each semester. The first is the Gill Award is given each semester to a Rowan University student with a passion for technology and innovation. The second is the RCIE Award for Entrepreneurial Engagement. This award is given each semester to the student or students who most contribute to the entrepreneurial ecosystem at Rowan University. Information on each award, including how to apply, is provided below.
---
The Stephen Gill Aspiring Entrepreneur Award
About the Gill Award
The Gill Award is given in honor of Stephen Gill, a Rowan University entrepreneurship alum who launched his first company out of his dorm room and grew it into one of Inc.'s 500 Fastest Growing Companies in America. Gill Award recipients receive the following: $1,500 award payable as a scholarship or as reimbursable startup seed funding and recognition online and at Rowan's end of the year Entrepreneurship Dinner held each Spring.
The Gill Award is award given each semester to a Rowan University student with a passion for technology and innovation. Students who are working to launch and/or scale tech-based startups, or startups with highly innovative business models, are encouraged to apply.
Students, both graduate and undergraduate, from all majors are eligible. Award Recipients must be a full-time, matriculated students both during the semester of application and the semester following application when the award is conferred.
About Mr. Gill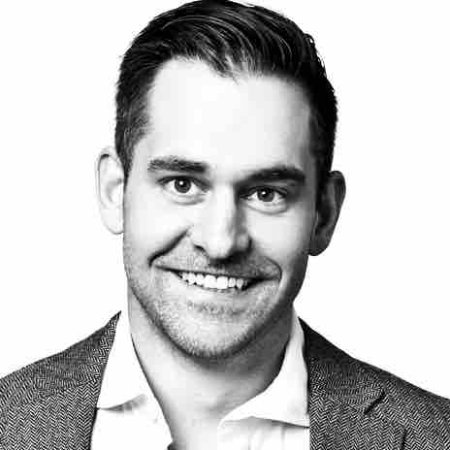 Stephen Gill is a technology entrepreneur and leader, whose passion for the digital marketing and technology inspired him to found Red Spark, a diversified technology organization that ignites digital innovation across various forms of online media. Gill has spent the last ten years building platforms and tools to help publishers maximize advertising revenue. His passion? Solving complex problems with intelligent technology. 
His first foray in adtech began during college at Rowan University, where he built NoLimit Interactive Media, a digital marketing and agency for major internet brands. The organization started from Gill's dorm room and transformed into Leadnomics, a robust customer acquisition platform that landed him on the Inc. 500 list two years in a row as one America's fastest growing companies. 
The momentum of Leadnomics spurred the growth of his other company, Red Spark, a diversified technology and digital media organization which he runs today. Red Spark's self-service platform connects thousands of advertisers and publishers around the world. 
Previous Gill Award Winners
Since its inception in 2012 The Gill Award has been given to 9 students spanning a diverse array of majors across campus. The past awardees are David Leeks (2012), Christopher Seigel (2013), Daniel Dawson (2014), David Shubinger (2015), Chris Morcos (2015), Amanda Tursi (2015), Casey Bate (2015), Stephen Glass (2016), Julie Park (2016), and Alex Wollman (2017).
---
Ross Medallion Award for Entrepreneurial Engagement
About the RCIE Entrepreneurship Engagement Award
This medallion, given in honor of Dr. Linda Ross who taught at Rowan for 43 years and co-founded its entrepreneurship program, is awarded to the student most engaged in and supportive of Rowan's entrepreneurial ecosystem. Ross Medallion Awardees do more than just show up to events or participate in programs; they are entrepreneurial leaders who give back more to Rowan's entrepreneurial ecosystem than they ever hope to receive.
Nominations are accepted until March 1 from Rowan Students, Staff, and Faculty and can be made by email to Dr. Eric Liguori. Winners are selected by Rowan Entrepreneurship Advisory Council.
---
Entrepreneurship Scholarships
In addition to the two awards noted above, Rowan entrepreneurs are supported by the generous support of many alumni, faculty, and friends of the university. In total, for 2018 there were 17 entrepreneurship specific scholarships granted to Rowan students ranging from $1,000 to over $30,000 in support. These scholarships include the Ed Remster Scholarship, the Gerald B. Shrieber Scholarships, the Eagle Wealth Management Scholarships, the Steve Gill Scholarship, and the Lubert Family Foundation Scholarship.
To learn more about how you can support Rowan student entrepreneurs through scholarship or award gifts please contact Dr. Eric Liguori (liguori@rowan.edu) or Joe Delgado (delgadoj@rowan.edu).